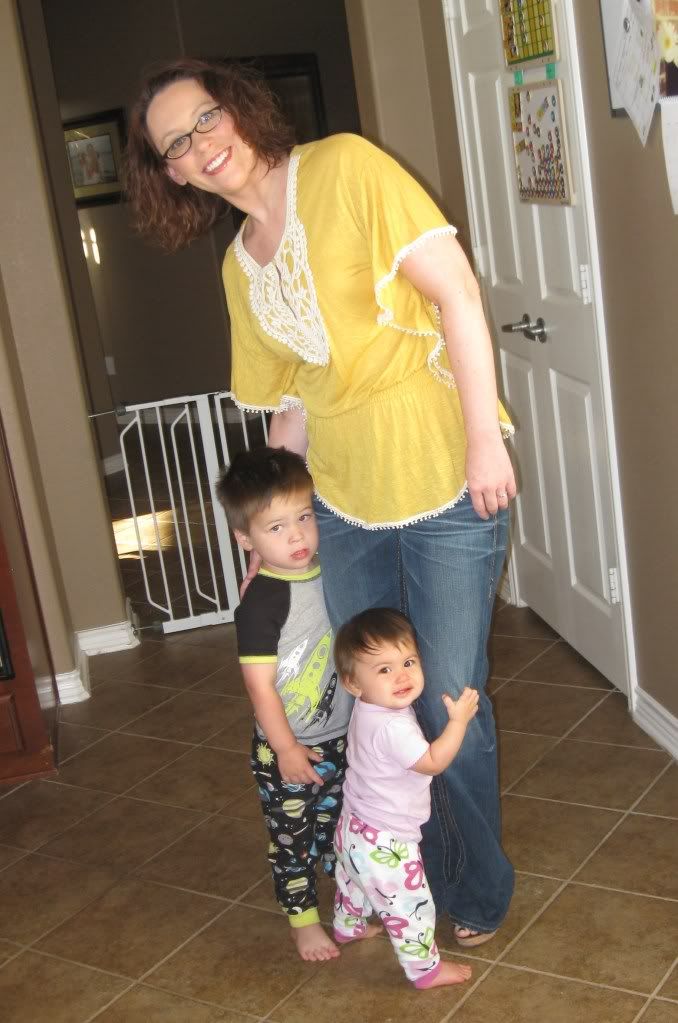 Did you hear, the Royal Wedding was today!?! I will blame it on the mail, and say that my invitation got lost in the mail!
I felt a little left out today… I get to work this morning and everyone was talking about how pretty Kate's dress was, how awkward the first kiss was so the prince went in for another kiss, and of course how beautiful Kate was. I guess if I didn't love my sleep as much as I do, I could of made time to watch the wedding at 4:00 this morning, so I could have been involved in the conversations at work. But instead, get this, I had to stay at my desk and actually work. I know, how dare me…
I am glad that it is Friday. Our weekend was so busy last weekend that I didn't get a minute to myself or any rest, so I'm hoping for a little down time, at some point this weekend. Not sure when it will happen though. Also, I won't be having a pajama party/sleepover tonight with my girlfriend. I was looking forward to acting like a teenager (with kids), and doing funny girlie things. It has been postpone until next weekend, which that is okay, it will give me more time to come up with fun things for us to do, so watch out E…
This is what I woke up to this morning...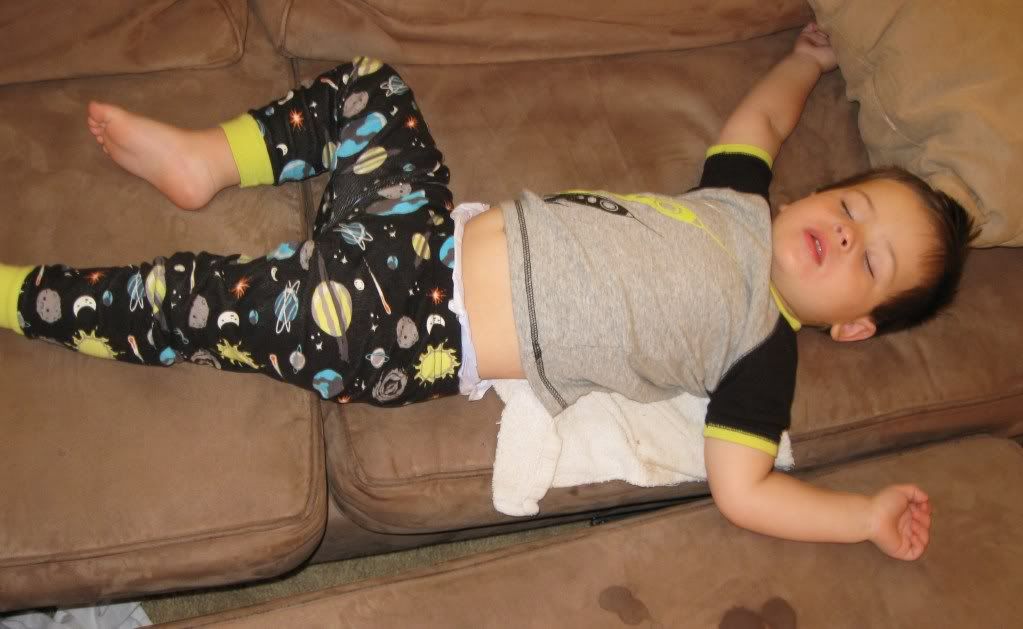 Poor baby boy was sick yesterday, and was running a fever last night into this morning. Thankfully, this evening he has felt a lot better!
You see this sweet little angel...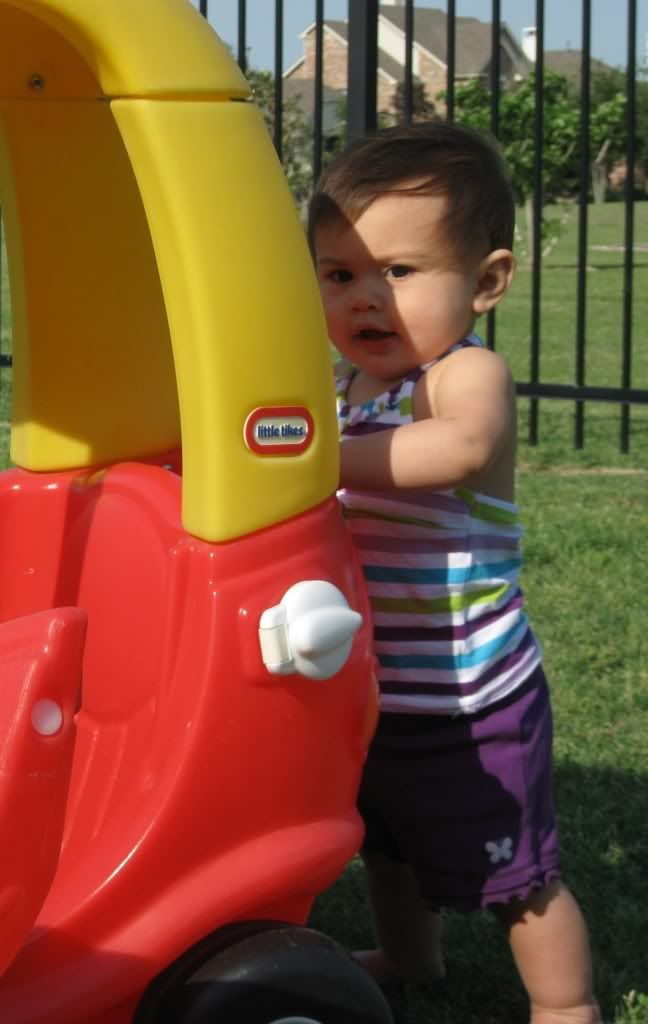 She sure does love her brother…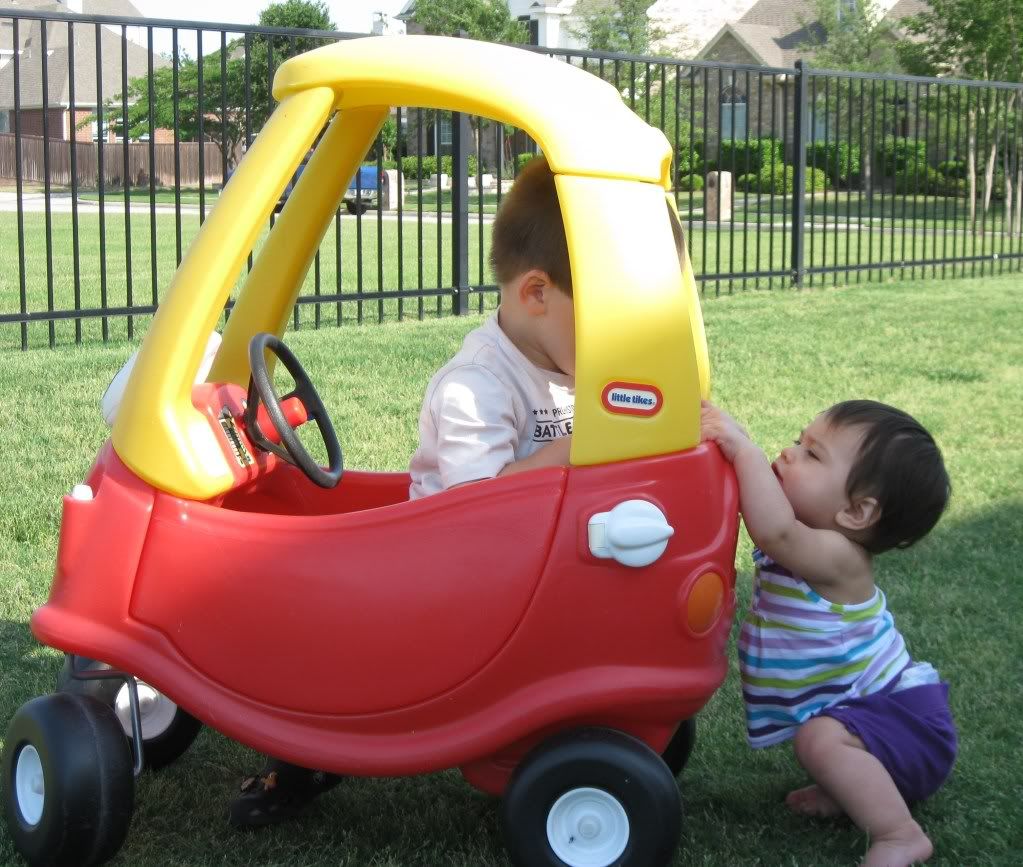 She sure does love to play peek-a-boo with her brother…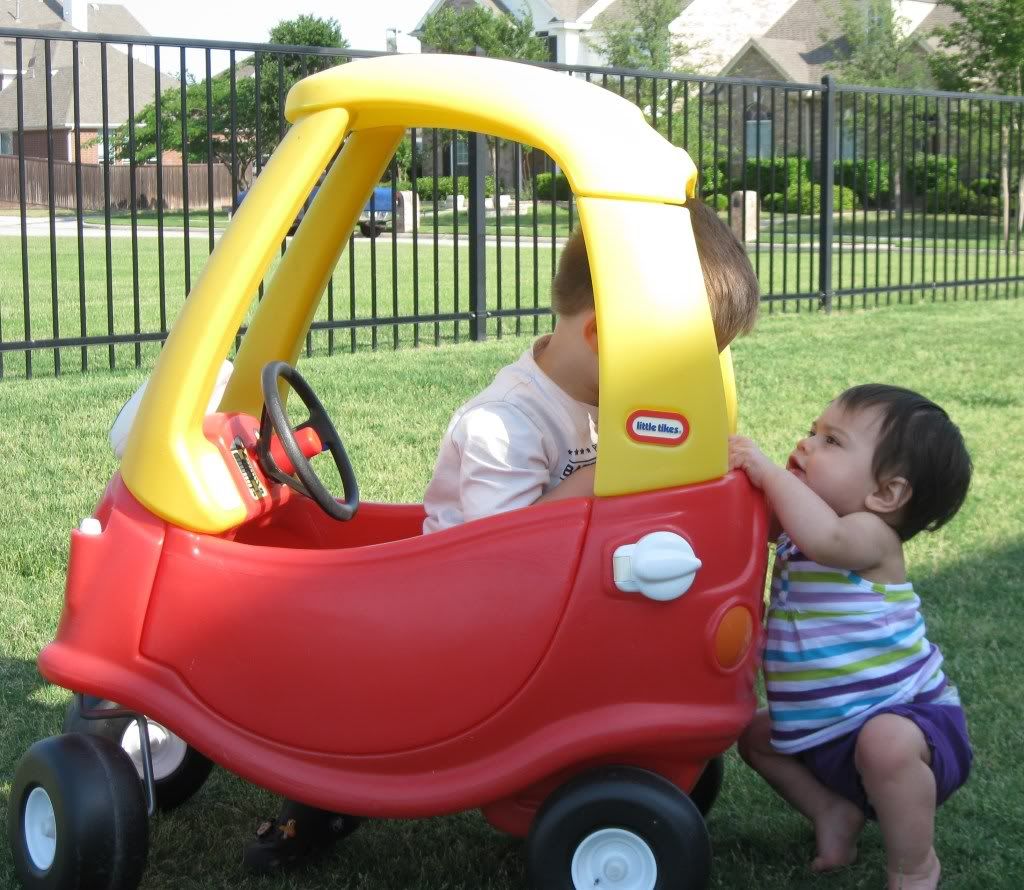 I see you…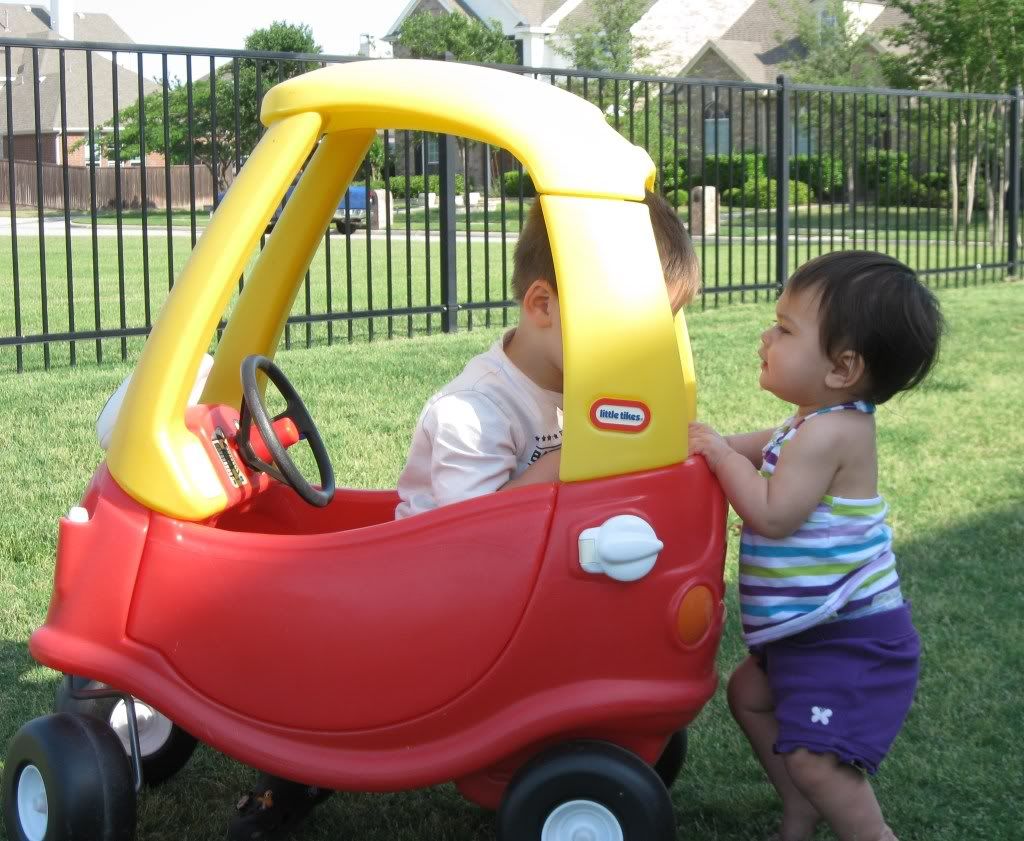 She sure does love pushing him around the backyard… Am I the only one that sees something wrong with this picture!?! One would think, that M would push his sissy around, but I guess he has the right idea. Just chill out and let her do all the work.

I can't believe she is getting ready to be 10 months old! She is now officially walking, without any help!
I missed "What was I thinking" last week, since I was enjoying time with my family, coloring eggs with my son, cleaning my house, doing laundry, and preparing myself to cook dinner for a house full of guest the next day. Sorry, I know everyone enjoys reading my mishaps, or maybe not!
But to be honest, you didn't miss much... Ready or not, here are my "what was I thinking" moments...
Taking a load of clothes out of the dryer, getting side tracked by the little girl in my life, to only put the clean clothes in the washer, to wash them again, instead of putting the actual dirty clothes in the washer.

Putting clothes in the washer, and forgetting to put detergent in the washer to clean the clothes. Not the most pleasant smell, when you open the washer.

Grabbing a pan out of the toaster oven without an oven mitt, ouch! I do this quite often...
That's all I have for ya! I would love to hear your moments of the week. Cheers to a fabulous weekend, and me getting some rest.