Do you ever feel like your in the know, but really aren't!?! Today, I was having lunch with my girlfriend, and she asked me if I was going to watch the wedding. And my response, which wasn't what she was hoping or looking for because I'm sure I looked clueless, what wedding? I had no clue, nor do I really care about the Royal Wedding. She was shocked, because in all honesty, probably three years ago, I would have been all over this Royal Wedding hype. But when you have two kids (toddler & infant) and work full time, the last thing on your mind, is who is getting married in England. I'm too busy changing diapers, feeding my kids, washing hands and faces, along with trying to survive tantrum after tantrum, to care about a wedding that will start at 4:00 in the morning. Since this will be considered history in the making, I told her that I would DVR it (mainly for her to come over and watch), so that I could try to watch it when I had a free minute, 5 years from now. Which at that time DVR's will no longer exist…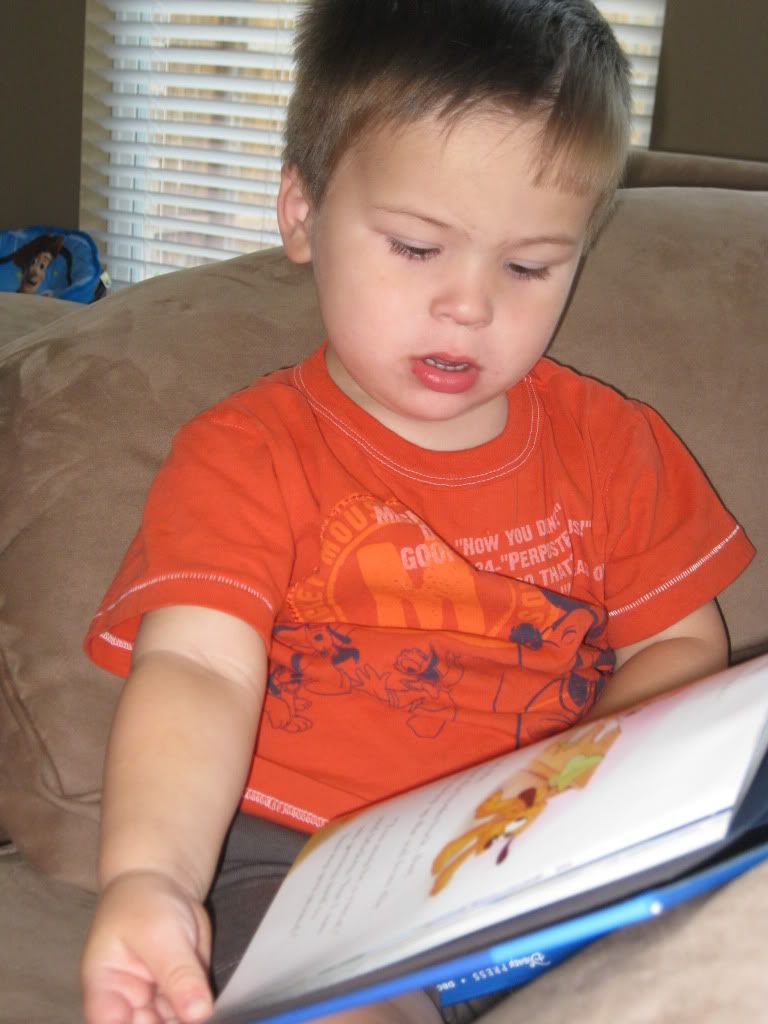 Now moving onto what my life does revolve around… It appears we I have a new bed partner. The last two nights, my sweet little man has slept in our bed. He has become a little clingy over the last couple of days. I asked him this morning if he was going to start sleeping in mommy's bed and he said, yeah yeah… That's awesome! I do love to cuddle, but I enjoy having room to move in my bed too. Between the husband and my kitty girl, I'm already pushed to the far edge of my side of the bed. I mine as well sleep on the floor or couch. It's funny, I always said that my kiddos wouldn't be allowed to sleep in our bed, no way… Fast forward two years, and now I'm asking my son if he's going to sleep in mommy's bed. Thank goodness he said yeah yeah! I think my feelings might have been hurt if he told me no!
Looking forward to the weekend, I'm ready to get my laziness on. No plans as of yet, but I might have a watching party/sleepover of the Royal Wedding, if my girlfriend does decide to come over tomorrow night. But, she will be responsible for getting up with the kiddos Saturday morning and fixing me breakfast! We will dress in our best pajamas, A has the blow dryer ready to fix our hair, and we will drink our beverages from the best tea cups I can find, they may not match and could be plastic! I'm curious, are you going to watch the Royal Wedding? Are you going to a watching party? Are you going to get all dressed up for the affair? I just want to see how out of the loop I am!
***You see the tight gripe the little man has on my leg...