So I guess I should take it as a hint, when you go to order lunch and you don't ask for the low-fat option, but you get it anyways, someone is trying to tell you something! This happened to me today, but I didn't realize it was the low-fat option until someone at work filled me in. I'm sure I looked a little puzzled when she told me, because that isn't what I asked for nor was I aware they had this option. I don't want anything that has low and fat together. Loaded with fat, I'm all in, you don't even need to ask… My lunch was not worth what I paid for it! I mean I guess it could have been an honest mistake, but when you say you want Tomato Basil with extra croutons and white bread, that is pretty clear, that I'm not on a diet, and I'm not looking to cut my calorie intake!
With that being said, you know what I bought today at lunch, a shaper… Yeah the thing you wear under your clothes to make you look like you're in shape… I will blame this on the kiddos, not the fact that I'm too lazy to do something about it. Hold that thought, I need to go grab me another Dr. Pepper…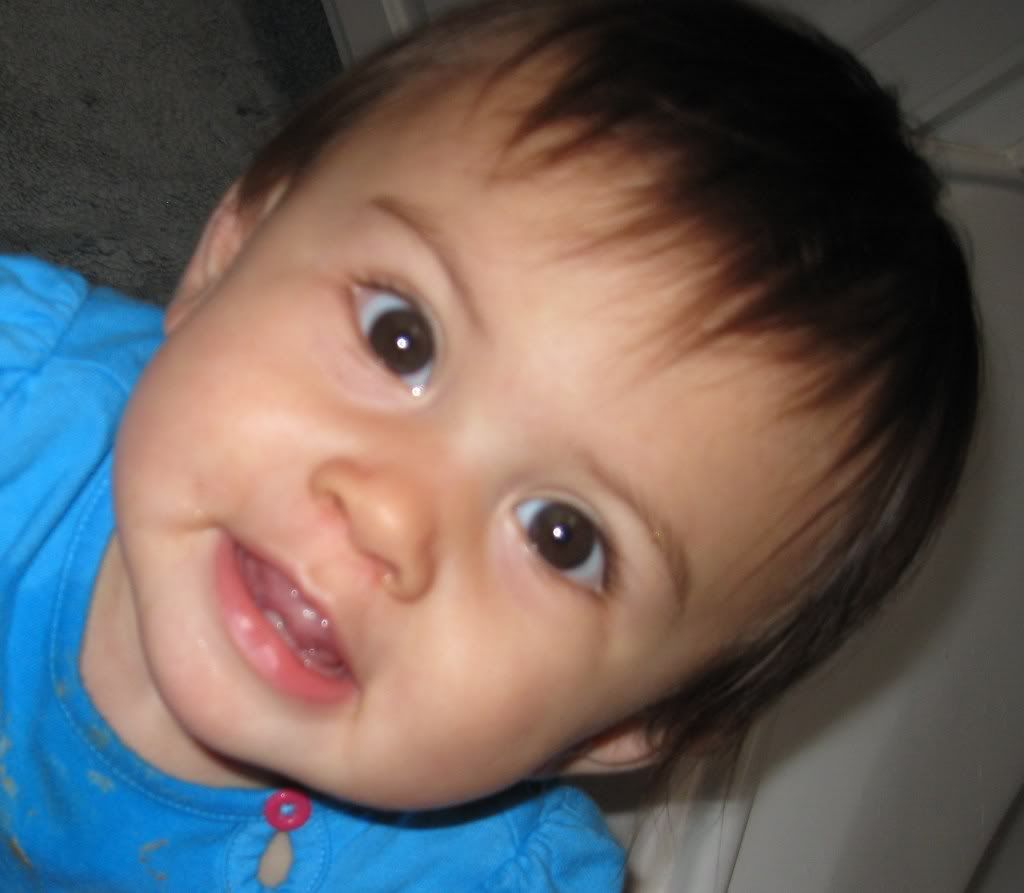 Where were we, yes the shaper, and me blaming my kids. As I was driving home today, I see all these people running in our neighborhood, sweating their you know what off, and all I could think about was how good my AC felt blowing in my face. Maybe one day I will get back to the gym, and get my body back in shape where it once was, but not today or tomorrow. I would appreciate it, when I order Tomato Basil with extra croutons, that is what I get, not low-fat Tomato Basil that has no taste! Thankyousoverymuch! I just had a baby, can I still use that excuse!?! I have until A is a year right!?! I sure hope so, because this mama is going to milk it as long as she can…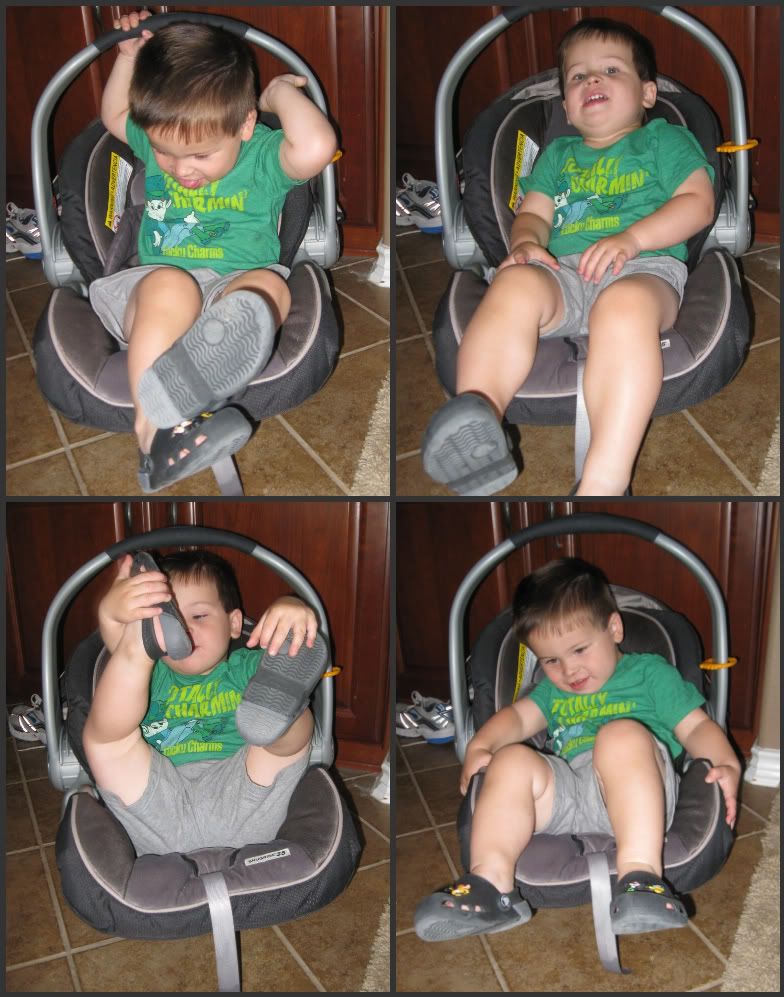 Sometimes it sure doesn't take much to keep him entertained… He gets a kick out of the simplest things.
The little man is doing so much better with his words. Most kids so no, or shake their head no to pretty much everything, not my little man. The other day M was doing his normal thing, not listening to me as usual, and I was tired and had about enough of it, so I looked at him and said, you do it one more time you're going to time out. So of course he did it again, and I said so you want to go to time out? He looked at me and said yeah… Like who doesn't want to go to time out, mama! Silly boy, of course once he went to time out, he started crying. I will ask M, who loves you, and he will say mama… M do you love mama, yeah. And one of my favorite things he is saying, ho (hold) me.
Another Monday has passed, moving on to Tuesday, and that will leave me with three days until I will be enjoying my three day weekend! I'm kinda excited. We are having Easter at my house this year with my side of the family, and I'm cooking. This is truly a big deal for me. So the husband better get ready for my OCD to kick in full force! Last year, the husband said he would pay $400 to have M's birthday party somewhere else so he didn't have to deal with control freak Shanna for a week… I know nice, but I will say, it does get pretty bad. But, I'm going to make a mental note, not to sweat the small things. The important thing is, we will all be together, and everyone will be eating the dinner I fix, YAY!