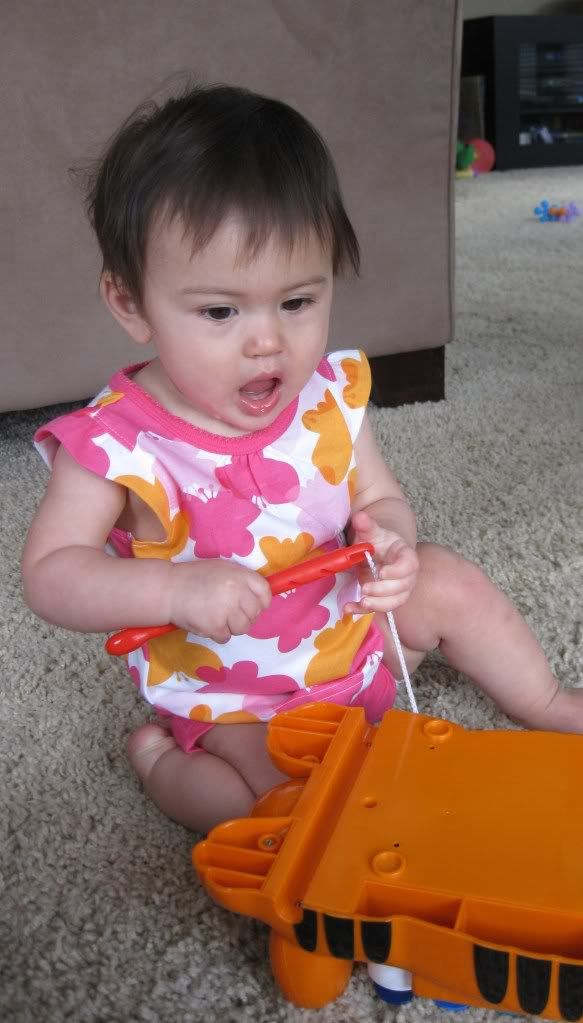 You see this precious little angel…!?!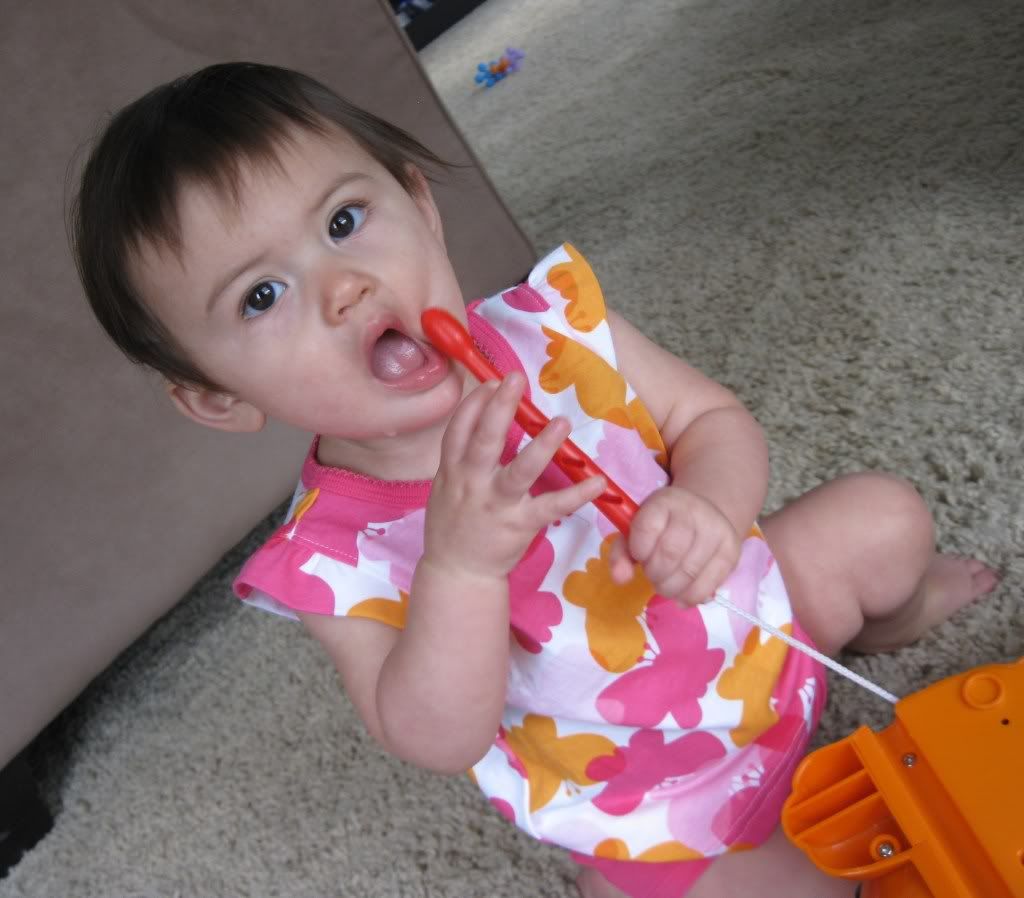 Guess what she did yesterday…
She took her first step! Yay little girl! And I actually was home to see this moment take place! I probably scared her with all the screaming and jumping up and down I did, from the excitement! As exciting as this moment is, we are now in trouble... There is truly no stopping her now!
The last two days have been so BUSY! Yesterday my OCD kicked in full force. I was doing laundry, cleaning, prepping everything for lunch today, helping the little man color eggs, along with filling the plastic eggs.
Yesterday while I was at the store, I saw some Toy Story tattoos, that I thought M would love. The little man loves stickers, but his sister usually always ends up with them, in her mouth. That isn't good... I figured he would love the tattoos, and I wouldn't have to worry about the little girl, win win, I thought. Well, it didn't go as I had planned. I was all excited about my little find, and couldn't wait to show the little man... For him to freak out on me! So, the husband, A and me all ended up with Toy Story tattoos, so that M would know that it was "All Good"... Now he loves them, and we are all sporting the tattoos for the next 3-5 days, awesome!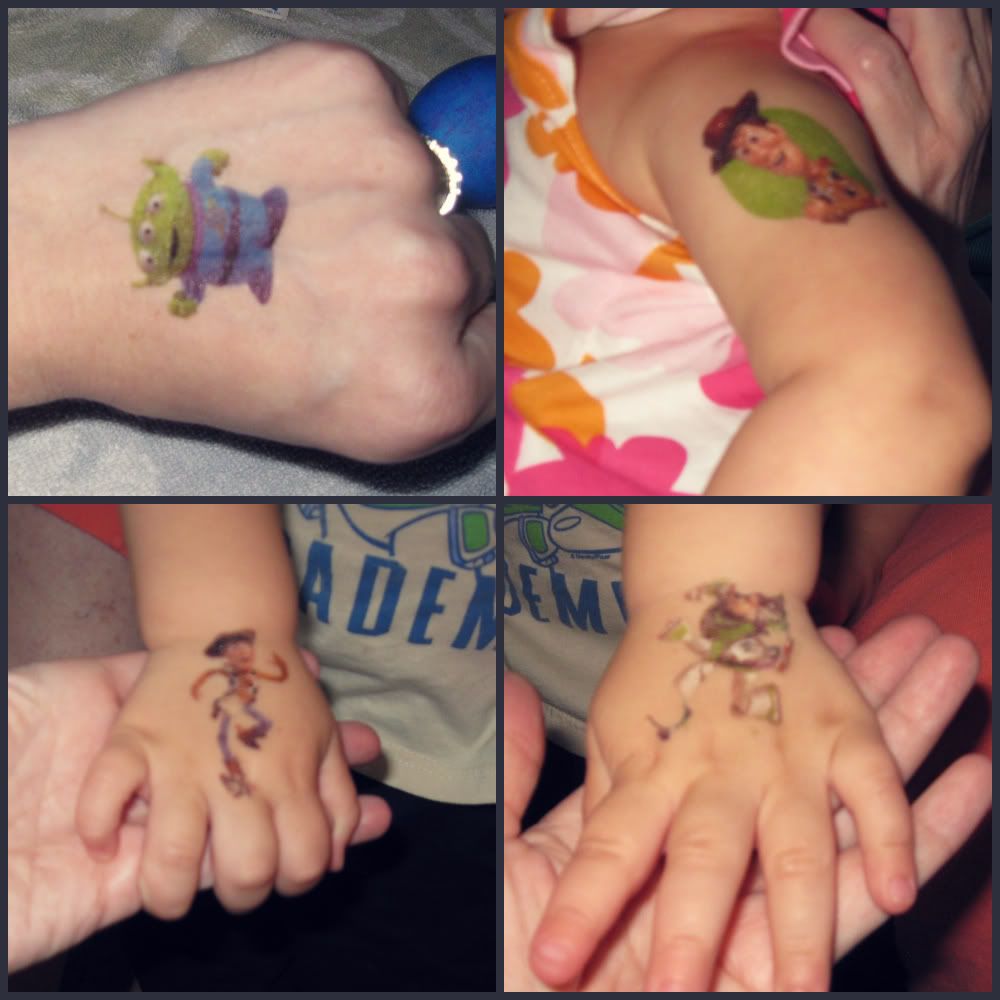 Last night I got everything ready for the little man to color eggs. Let me just say, I'm a total control freak, and I stress out majorly about most things (I know hard to believe). So, I was a little stressed about how this might turn out! But, as with most things, I was stressed for nothing, the little man did great, and had a blast! He was so excited about his eggs!
Today we had my family over for Easter dinner. I had volunteered to cook dinner this year, and what big shoes I had to fill! Before my Nana got sick, she was the one that usually cooked holiday dinners. So, I wanted today to be special, and for everyone to enjoy the day. The holidays will now be spent at our house, so I felt I needed to let everyone know that we I could handle it. After agreeing to cook this meal, I started to get stressed (no surprise there). I can cook pasta dishes, no problem. But I had agreed to cook a ham, along with a few other items. And the items I wanted to cook, weren't all that simple. So this morning I sat on the couch for an hour, thinking what I have gotten myself into? What if the food turns out horrible? What if I have forgotten something?
***My serving dishes are over 60 years old, and were hand painted in Germany. They were my Aunt's, that she gave to me, as a wedding gift.
The meal turned out GREAT! Everyone loved the ham, along with the items that were fixed.
After lunch the husband hid the eggs for the kiddos to do an Easter egg hunt.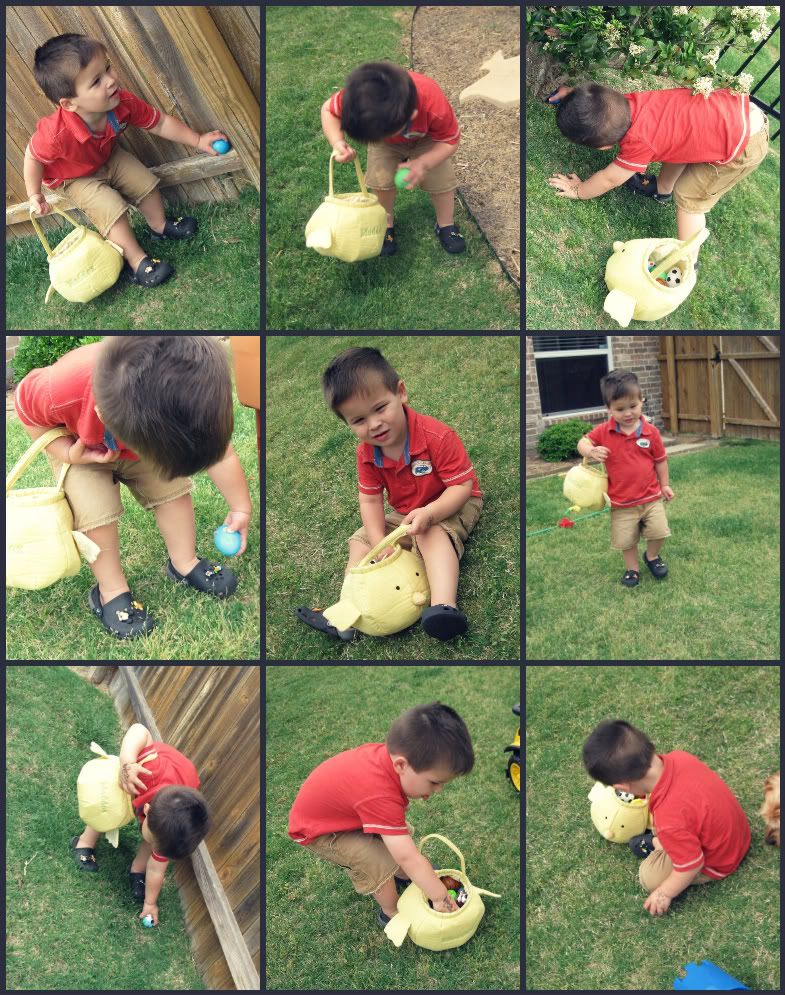 Baby boy, you are so adorable! Mama loved watching you find the eggs that daddy hid in the backyard! The little man cleaned up the backyard, he only left a few for his cousin. Luckily she was more interested in playing with the soccer ball and the dogs.
Hey beautiful, mama is so excited that you have taken your first step! I was so afraid I was going to miss this moment, like I did with your brother! Hope you enjoyed all the goodies you got today!
We have another busy day tomorrow... We will be going over to the in-laws for lunch. The little man will get to enjoy playing with his cousins, and another egg hunt. The little girl will get adored from afar, as she probably won't let anyone hold her but mama, maybe daddy.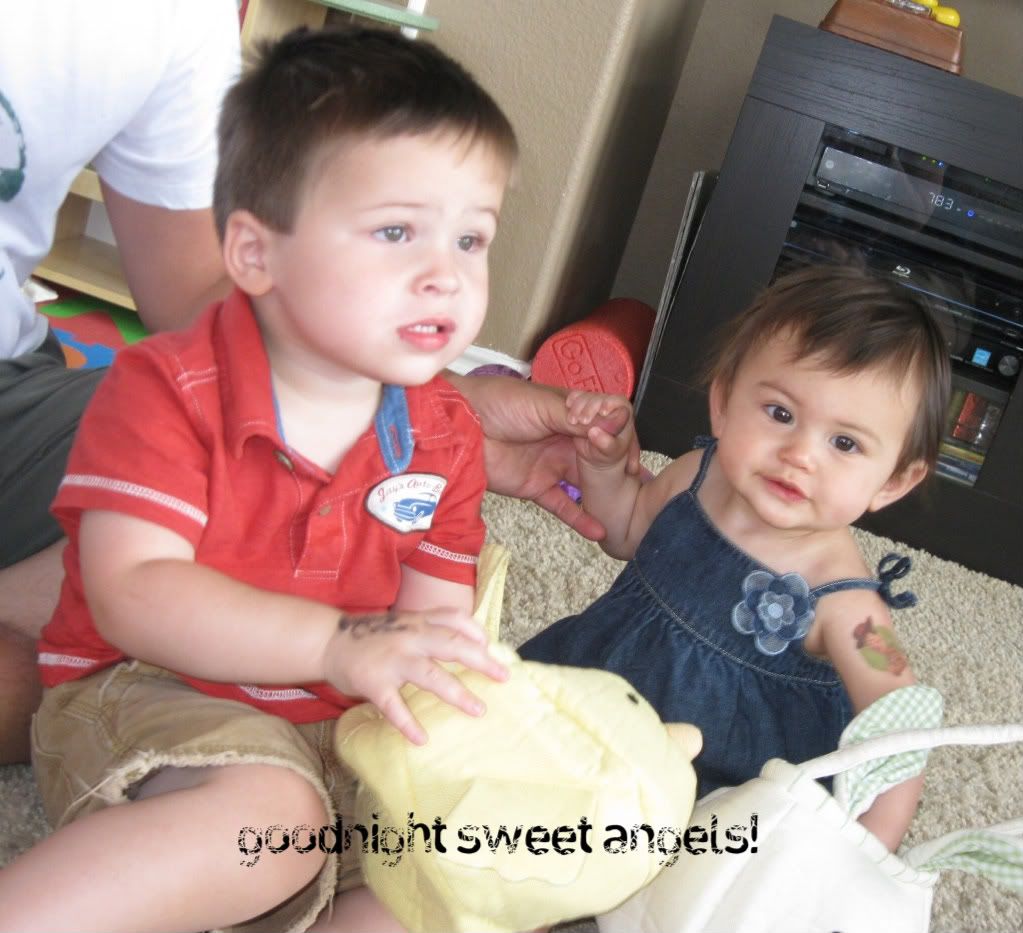 The last few days have been great, getting to have time off with the kiddos, having my Aunt here, and getting to have a wonderful day with family! I'm truly one tired mama! The kiddos are finally in bed, and that is where I'm about to be!