Hello Wednesday, and to one tired mama!

I will be linking up with The Pleated Poppy for What I Wore Wednesday…
For whatever reason I have been lacking the energy to put any effort at all into getting dressed. A normal day the past few weeks has been me in sweatpants + a tee... Why it might not be appealing, it is very comfortable. And I guess I have chosen comfort over cuteness... I'm trying to get back on track, so maybe next week I will have more than one outfit to post. We shall see!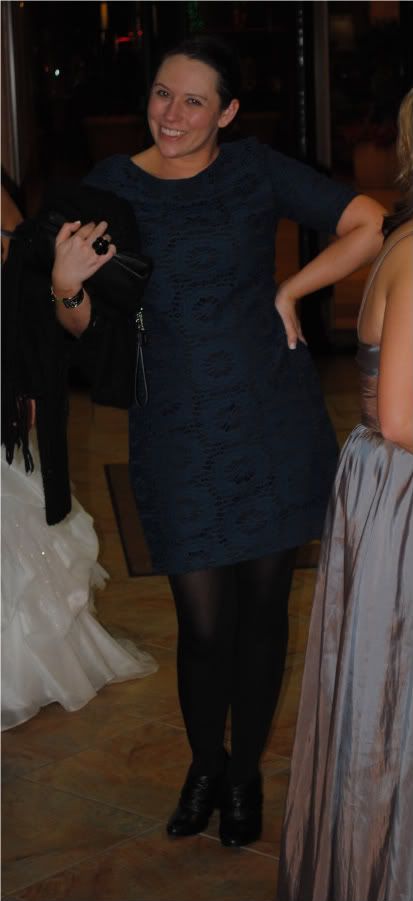 Dress: Adrianna Papell (Nordstrom)
***This picture was taken at the end of the night, or early Saturday morning around 3:00. So it's not the best picture, but it is the only one I have of the dress...
This is the dress I wore to the wedding we attended this past weekend.
Happy Hump Day, and cheers to a beautiful day!