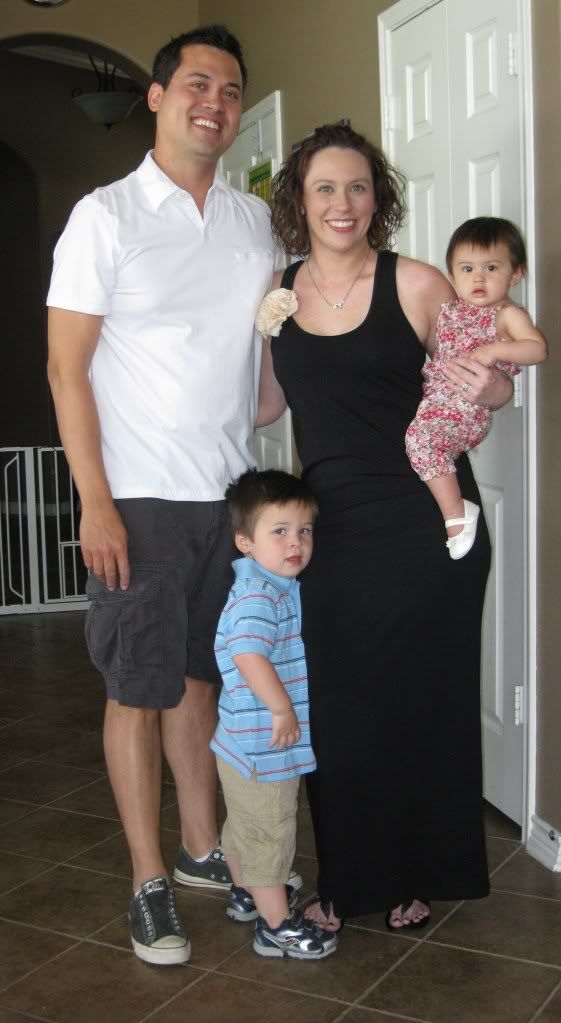 We are always late… It doesn't matter what the occasion is, we are always late… Today, two of our good friends, that we consider family, exchanged vows, and we missed it! Yes, you saw it right, we missed the ceremony! Why, because we have two kids, and no matter how early I start getting things ready/together, we are always late, and I always forget something(s). I truly feel bad that we missed them saying "I DO". I apologized I know a 100 times or more, and they kept telling me not to worry about it… But, I can't believe we missed this moment in their lives! Besides us being late, the afternoon was nice. It's always nice getting to spend an afternoon with friends that are close enough that you consider them family. Willie & Krista, again I am so sorry, and congratulations!
On the way to BFE today, we got lost, saw people taking pictures in the blue bonnets in a crematory (really), and the best of our road trip today was driving by a man (in his 50's) taking a picture of woman (probably in her 40's, in skin tight skirt and top), with her legged wrapped around a football goal trying to be sexy I guess (it was gross)… We couldn't believe what we saw, the husband wanted to go back and get a picture, but by the time we stopped to turn around, they were done. But it was truly a sight to see.
The little girl was her normal self today, she didn't want anyone but mama & dada to hold her. About the last 30 minutes, she decided to be social. The little man enjoyed getting to play with the other kids, and chasing the kitty cat. It was a very long drive home this evening, A cried and screamed pretty much the entire drive home. It was over an hour drive, so you can imagine how long the drive felt with a screaming & crying little one. This is why, if it is more than 45 minutes away, we pretty much don't go.
The kiddos are asleep, and the husband and I are going to enjoy a movie night.