How has your day been? Here is how our day, more like afternoon has been…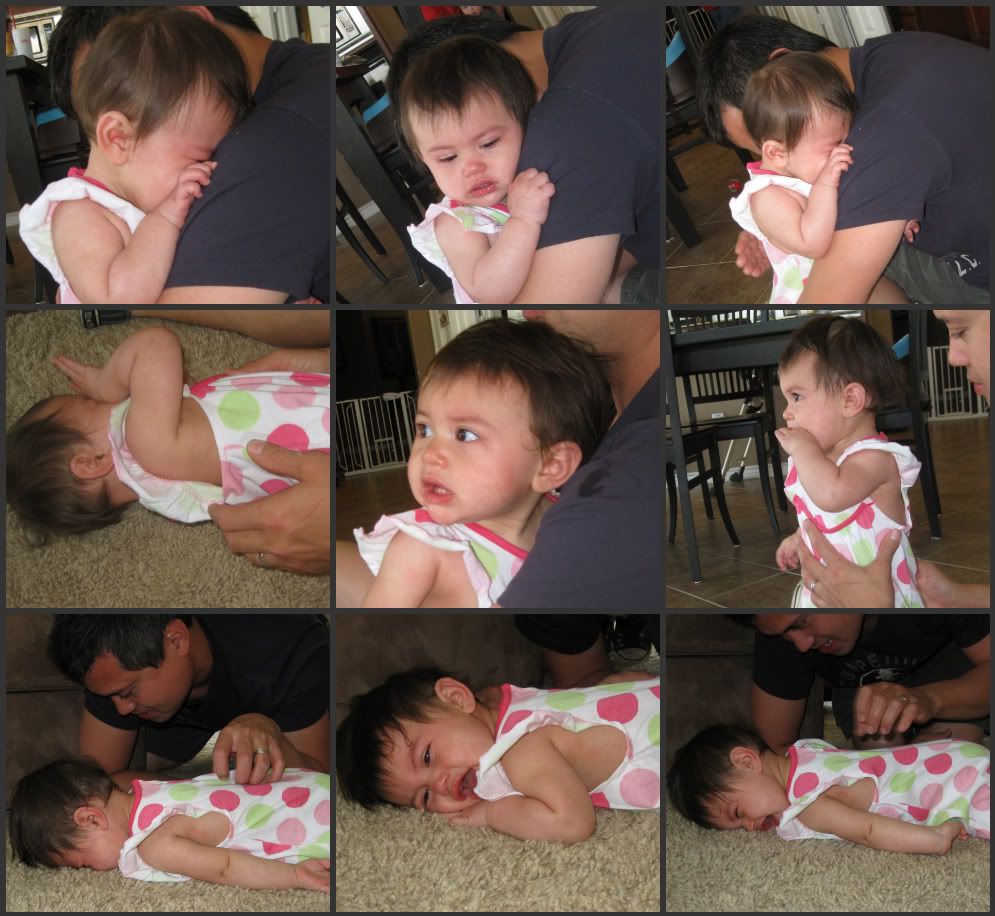 Poor little girl was pretty fussy this afternoon. Which that can wear you out pretty quickly… Actually both kiddos were a little grumpy this afternoon, after they woke up from their afternoon naps.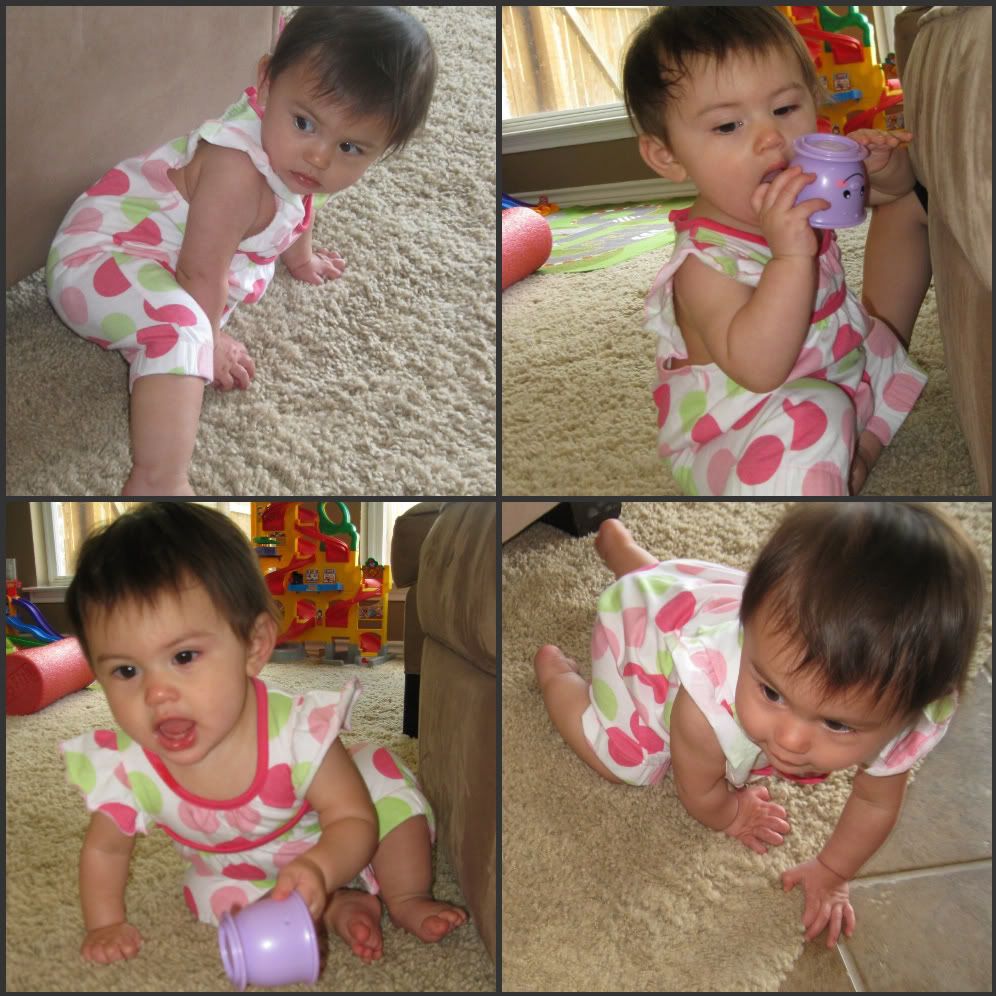 ***My Aunt got A this outfit, and I love it on her! I tried getting a full shot of it today, to show it's true cuteness, but A just didn't want to cooperate... Little stinker!
We did have a surprise visit today from Nonnie, along with my Aunt & Uncle. The company was nice, and the kiddos enjoyed having new blood in the house. And I did pretty much NOTHING today, but sit on my rear end! And I enjoyed every minute of doing NOTHING! So much for laundry and cleaning house! I love being lazy. I did fix a late lunch for everyone, which turned out really good. I have to say, I have been really impressed with myself with this whole cooking thing. My dishes have actually been really good, so YAY me! Hi-Five, anyone! And I did give both kiddos a bath tonight, along with some dusting earlier today, so I wasn't completely lazy.

***My little helper...
Both kiddos are still fighting this bug that they have, I have sucked snot out of their noses all day… I will be glad with this crap they have is gone!

The kiddos are in bed, and that is where I truly need to be. I am beyond tired. The little girl is still waking up in the middle of the night. At first it might have been because of the teething, but now I think she is waking to eat. So last night I pretty much refused to give her a bottle when she woke up. I did get her back to bed, without one, but it was a long battle. And then tonight before bed she decided to throw up her entire dinner on me, after her bath. I know, how lovely! So, I'm sure that was payback for last night, and she will be up within the next hour are two, wanting to eat. I feel like I can't win.
Goodnight sweet angels!