What a great day we had today!

It has been busy, and we are all tired, but it was a great family day!

I love days like today, everyone played well together, and it was tantrum free for the most part!
Today we celebrated my nephew's 5th birthday!

Wow, I can't believe he is now FIVE…

The party was at a bounce house place, and all the older kids had a great time.

But, in true fashion, we were late as always.

It doesn't matter how soon I start getting ready, or how prepared I try to be, we will always be 30 minutes late, and I will always forget something!

By the time we got to the party, M didn't have much time to play on the bounce house floor.

Which, I don't think that bothered him.

My little man is still a little scared of the bounce houses.

The husband and I both joined M in some of the bounce houses, so that he would know it was okay, and to help him feel comfortable.

But it wasn't until the last 10 minutes, he found one that wasn't too big, that he had fun playing in.

My sweet angel played in the kiddie area, and she had a great time, until she fell and hit her head on the little table... This was the second time today, that sissy face ate dirt. She busted her nose up pretty good this morning, there was blood involved. I think it scared and upset mama more than it did her this morning!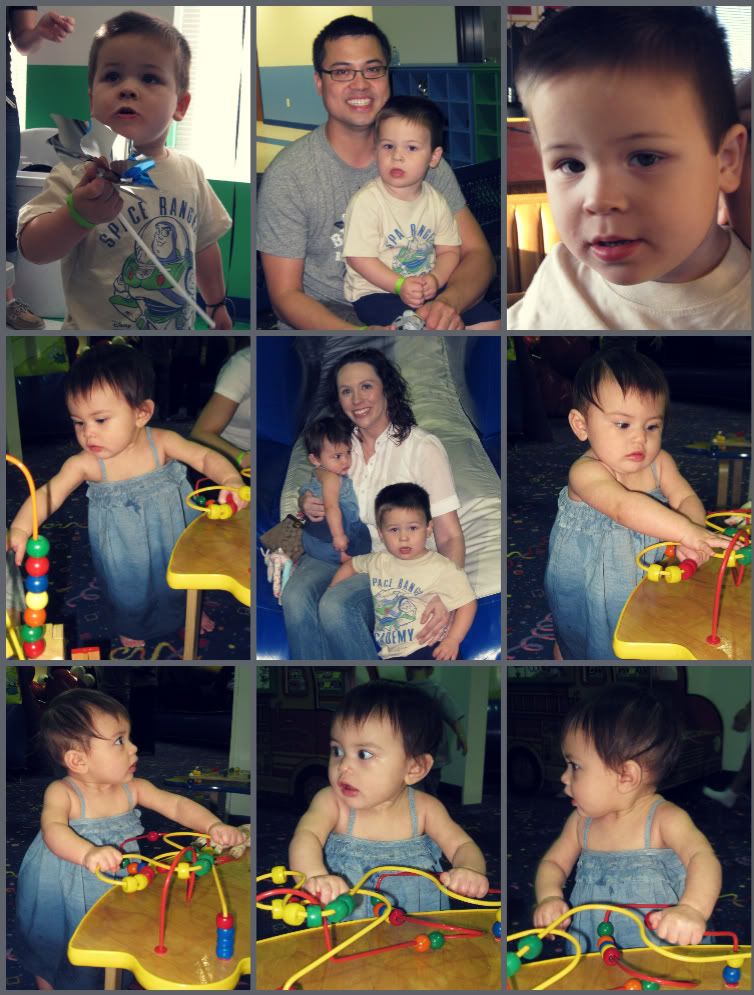 After the party, we decided to go to Costco.

I love Costco, but it is never a good idea when the husband and I go to Costco together.

We come out broke!

But, we did get the kiddos some learning puzzles/flash cards, which M is excited about…

Plus, mama found a Buzz Lightyear kite…

M was super excited about the kite, and that makes mama so very happy.

And, today was sissy first time sitting in the cart! She did very well, don't know if bubba was all that crazy about having to share the cart with her, but it was cute watching them together...

After we left Costco we went out to dinner, at this point we were all tired, and I didn't want to have to fix dinner and clean the kitchen.

Once we finally got home this evening, the husband took M outside to fly the kite.

I think the husband was excited about the kite too.

I wish I would have gotten some pictures of the boys outside, but I had to tend to the little lady.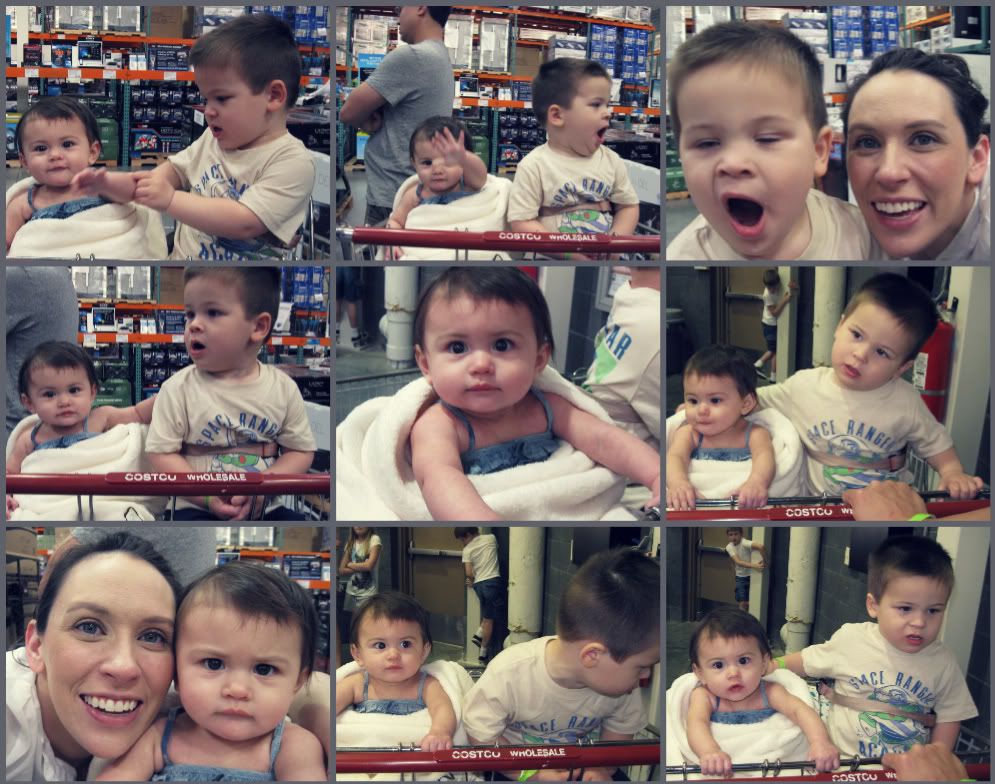 (As you can see from these pictures, we are all tired at this point! My poor baby boy, hadn't really had a nap all day, but little man, you did great today without your nap)
So, like I said, we all had a great day but we are all exhausted.

Hopefully my little angel will sleep through the night, but something tells me she won't.

Hope you had a nice weekend!

I have a busy week, so I'm hoping for a restful night's sleep!

Wish me luck!