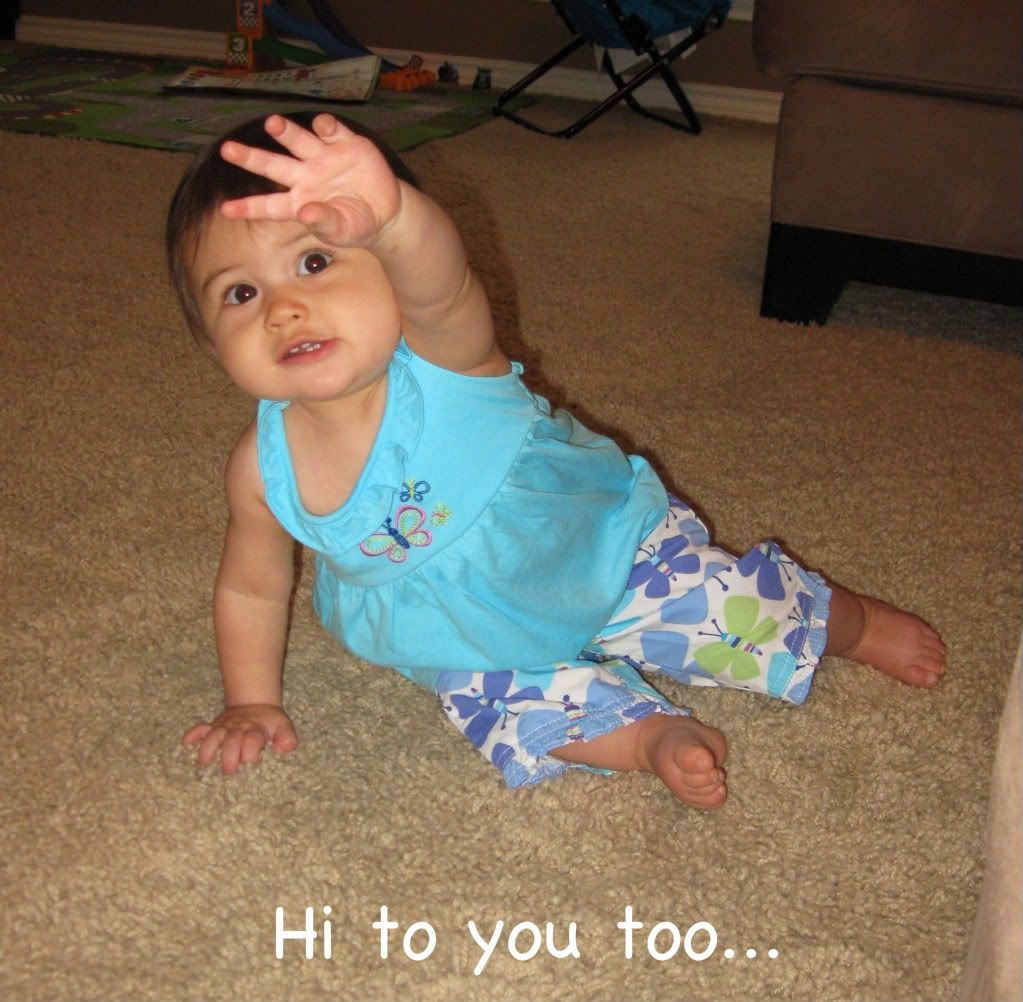 We woke up this morning to a thunder storm, and it has been this way all morning… So, what do we do when we can't go outside…?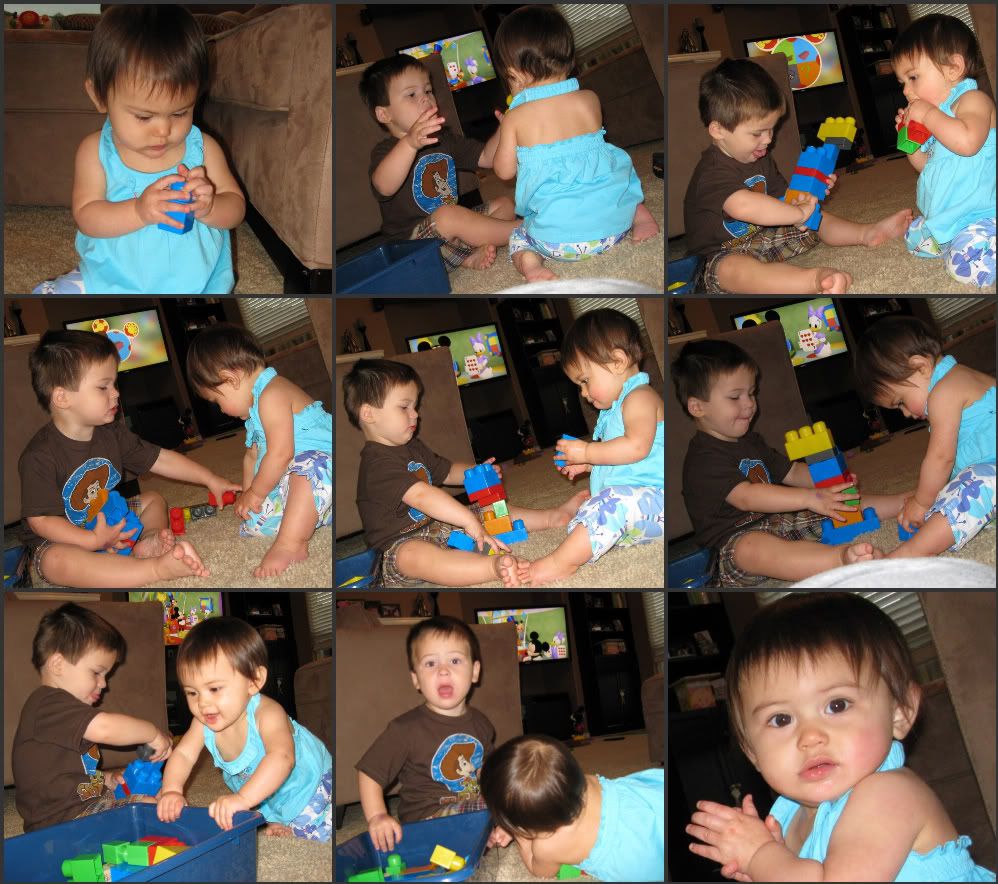 First, mama has to have a lot of patience… But we play with our building blocks, and I watch the kiddos fight over them… Good times!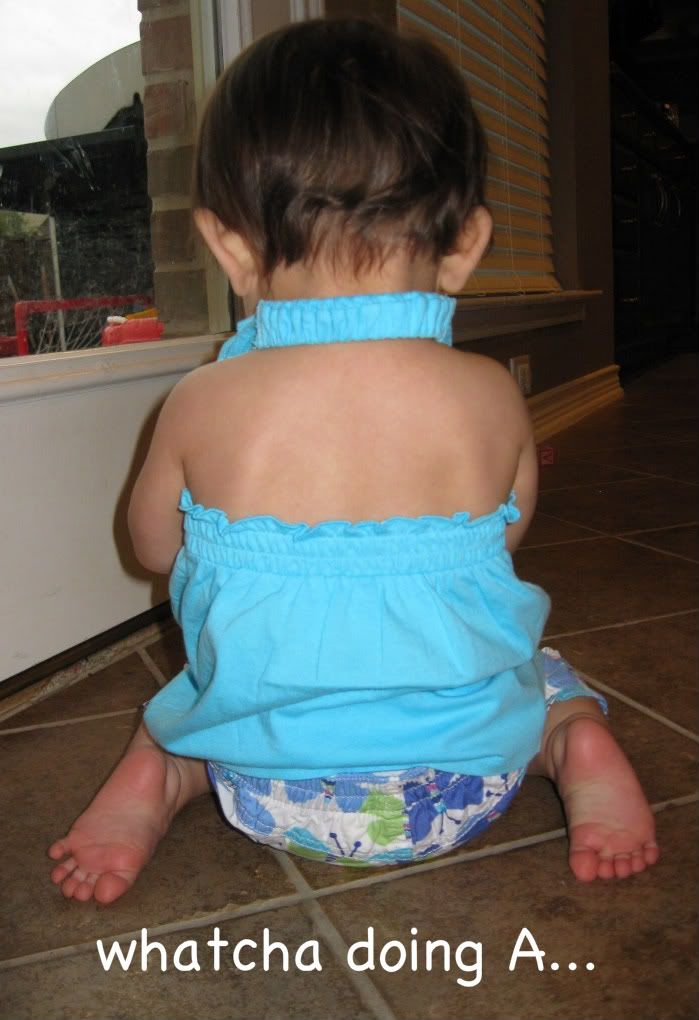 Note to self and anyone that wants to listen, when the kiddos are quiet, that means they are doing something, they shouldn't be doing!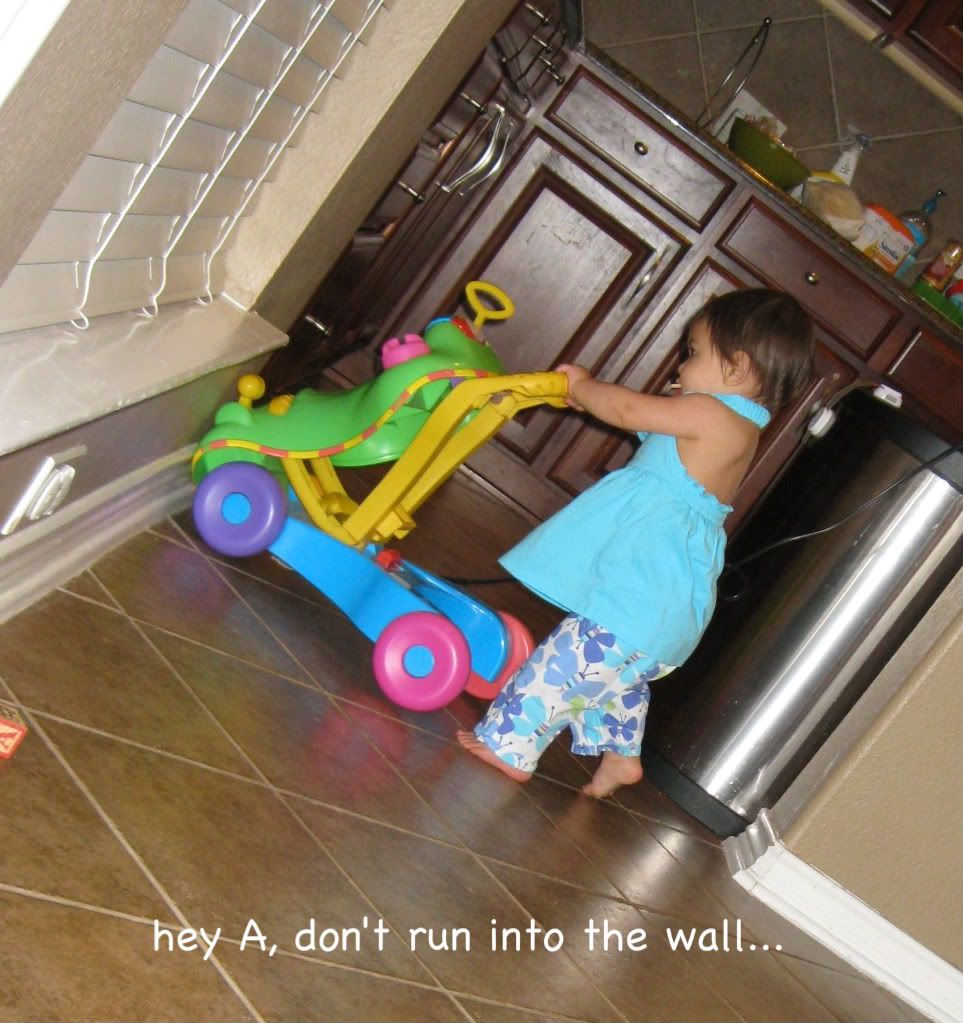 The next few days are going to be kinda chilly, which I'm going to enjoy this cool front, because this is probably the last one we will have until October.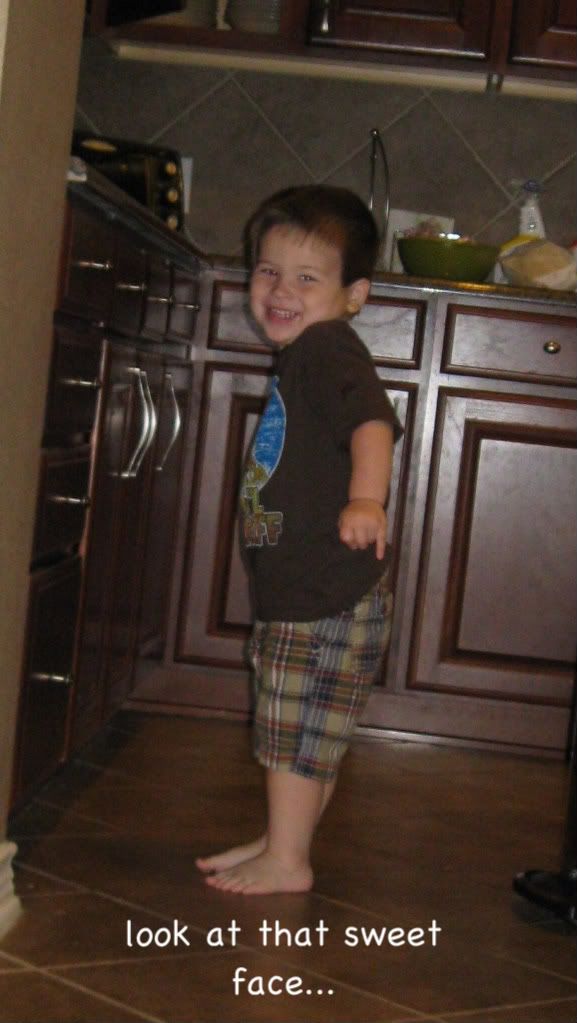 Hope you are enjoying the last day of the weekend! I'm going to get back to enjoying the rest of the day, with these two precious babies!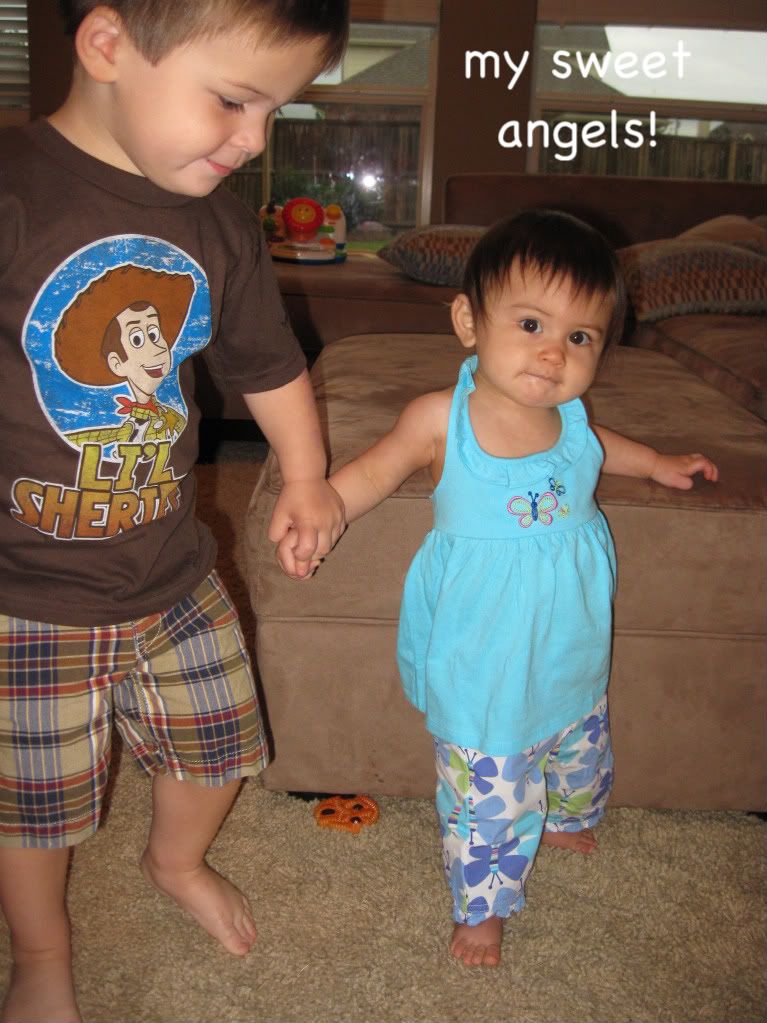 ***Can we please have another vote for "Top Mommy Blogs"? All you have to do is click on the link below, and it will register your vote. Thank you!