Hello beautiful ladies! Hope everyone has had a nice week so far! I'm ready for the weekend, ready to have some play time with the kiddos, and to get some much needed rest. The rest part is wishful thinking! The last couple weeks have been really busy, and it is starting to take its toll on me.
I will be joining the dress up party this week over at The Pleated Poppy, for What I Wore Wednesday.
Tee - J Crew
Belt - Gap
Pants - American Eagle
Flip Flops - American Eagle
Necklace - James Avery
Sweet little man picking his butt - all mine:)
Floral Tank - American Eagle
Tank - J Crew
Jeans - Fossil
Belt - Gap
Shoes - Bakers
Necklace - James Avery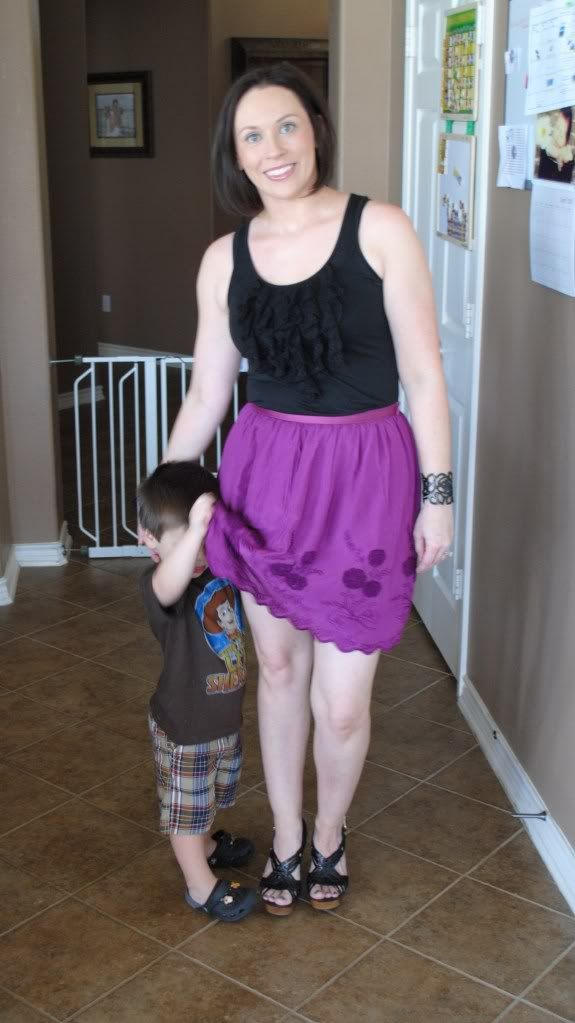 Tank - Express
Skirt - Francesca's Collection
Shoes - Steve Madden
Bracelet - Francesca's Collection
And yes, my son is trying to look up my skirt... See my reaction below...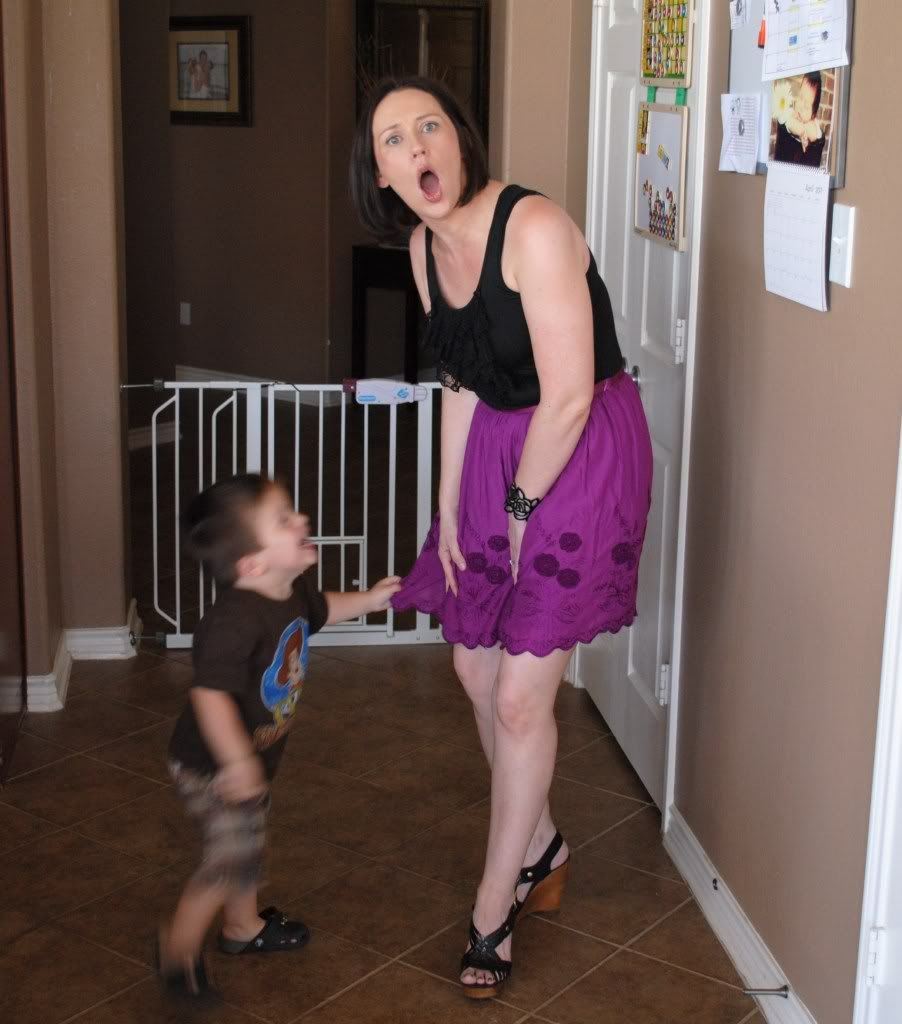 My husband thought this was hilarious… Me not so much! As you can see, my son got a pretty big kick out of it too! Wonder where my son learned to lift or look up skirts!?! Hope this isn't what he is learning at school… Wait, we don't have to send him to school to learn to do this…
Happy Hump Day! Hope everyone has a fabulous day! I'm going to go find a bed somewhere, and get some rest... There I go again with the wishful thinking!
***We would love another vote for "Top Mommy Blogs"! All you have to do is click on the link below and it will register your vote. Thank you!
xoxo, Shanna