I love them to pieces! To pieces I tell you! They take my breath away every day!
This morning I got to sleep in a little later than normal, not really but let's pretend okay, and got to take the kids to school this morning. The school hosted Muffins with Mom, for Mother's Day. We got dressed together this morning, and got to enjoy a donut or two together, for a moment I will never forget! The school made handprints of M & A last week, to give to me today. I'm so proud of both of my babies! You two are such awesome individuals. You both are loaded with personality, have smiles that melt my heart, and a laugh that is music to my ears! I wouldn't trade this for anything! There is no place I would rather be in my life, than right where I am today! And I know your daddy feels the same way!
************
Yesterday I get home to see this little angel…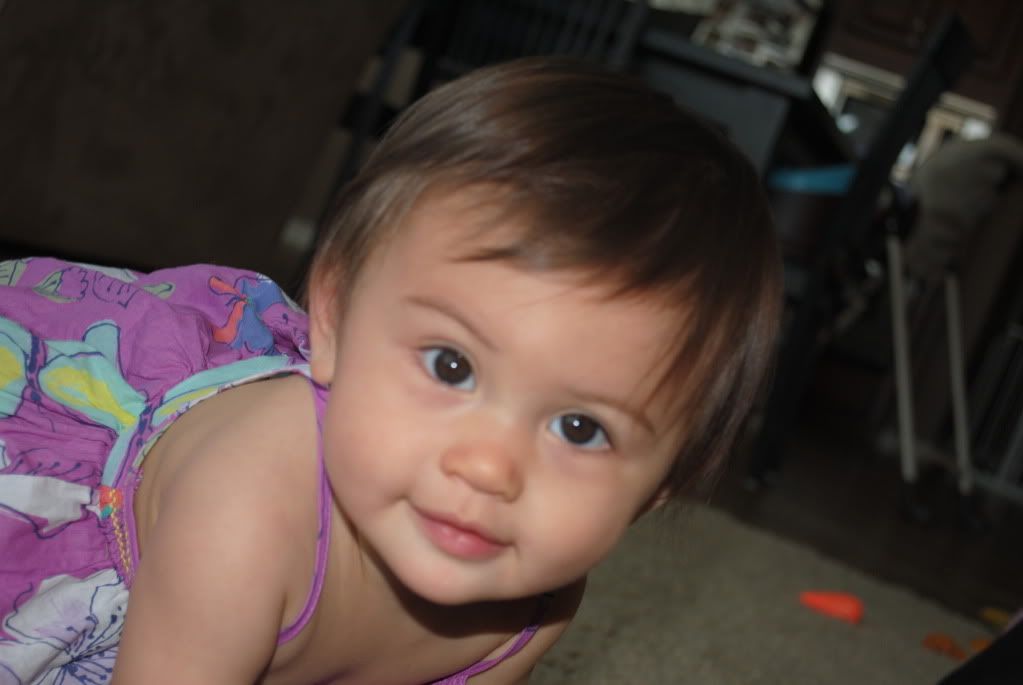 ***Look at that precious face! Pure sweetness!
You see the dress she is wearing…? She wore this dress on Sunday… The husband didn't notice it was the same dress! I had washed it Sunday evening, since the little girl got food all over it, and I didn't want it to stain. I guess mama is going to have to start picking out your clothes each morning before I go to work, so you don't wear the same thing, several days in a row, even if it is clean and adorable on you! Mama has bought you way too many clothes, for you to keep wearing the same thing!
Last week, my husband had to dress up for his works One Year Anniversary Party. The theme was the 20's era… Here is my handsome hubby…
It is never a dull moment in our house. We have constant entertainment!
Happy Tuesday! Hope you had a fabulous day! I am ready for bed! Since M has started sleeping in our bed, mama hasn't been getting much sleep. The little man isn't that good of a bed partner. The husband had the right idea last night, he slept on the couch. That might be where I end up tonight, since M likes to sleep with his feet in my face…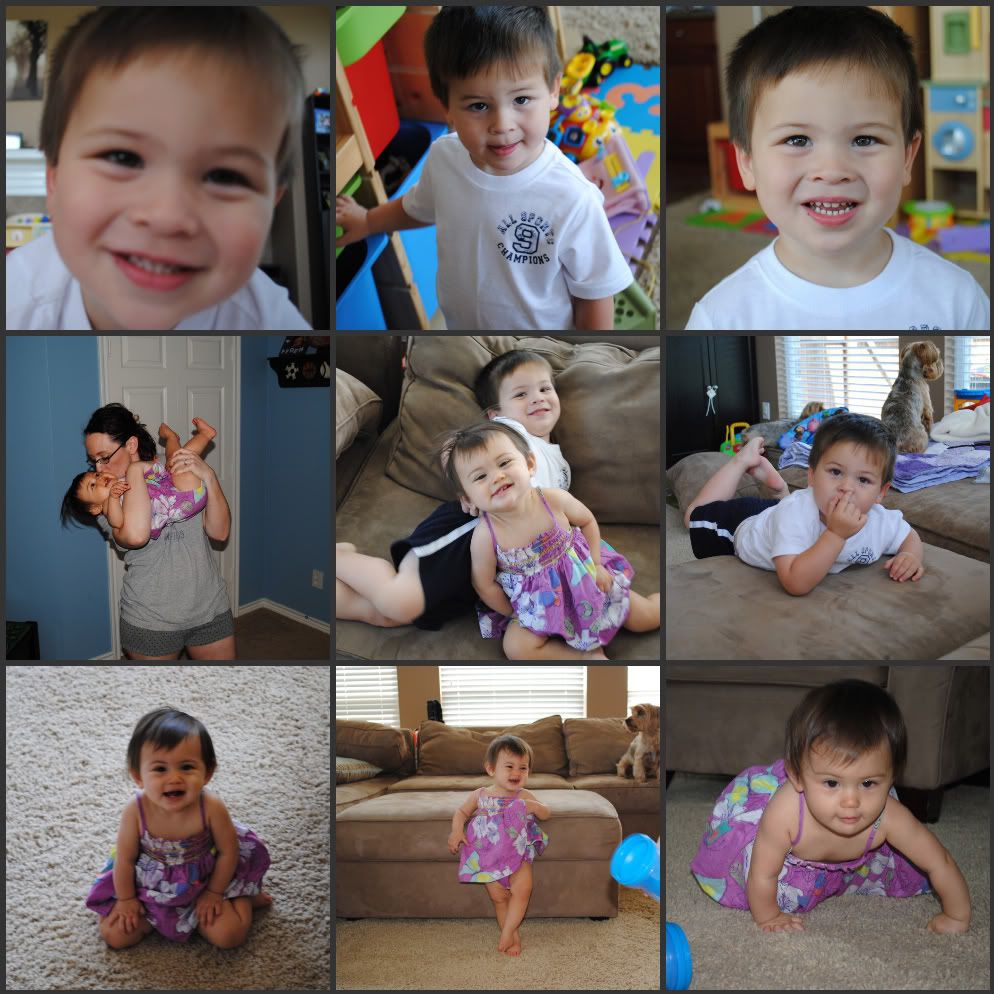 Goodnight sweet angels!
***We would LOVE another vote for "Top Mommy Blogs"! Pretty please! All you have to do, is click on the link below and it will register your vote. Thank you!