Hello Wednesday and hello to you!

I can't believe it is already Wednesday…

It's a short week for me, since I took Monday off, and then I'm only working half a day today…

Sweet!

Now, I just need to figure out what the kiddos and I going to do this afternoon, and what we are going to eat for dinner…

I would love a nap, but that wouldn't be fun for the kiddos, so we might end up at the park.

We will just have to see…
On to what I wore... I will be joining The Pleated Poppy this week, for What I Wore Wednesday.
Shirt - Target
Jean Jacket - Gap
Pants - American Eagle
Belt - Gap
Shoes - Enzo
Necklace - Brighton
Tank - Express
Cargidan/Jacket - Express
Jeans - Express
Belt - Express
Shoes - Aldo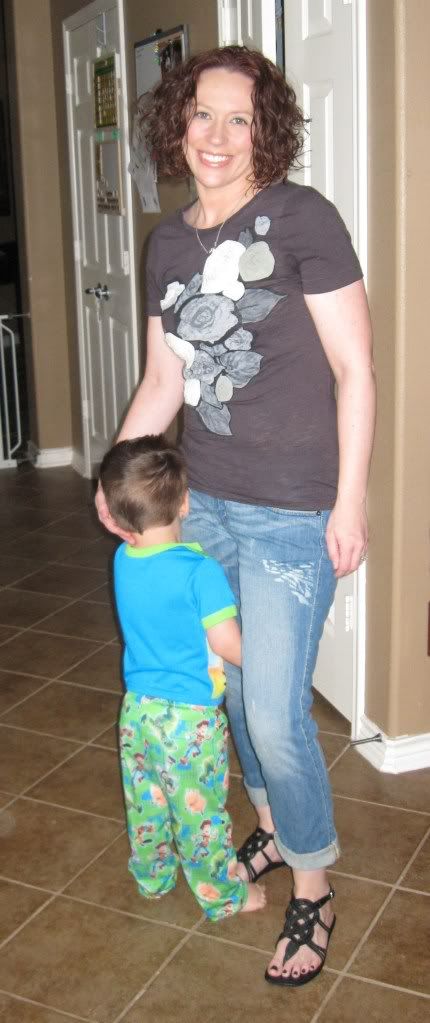 Tee - J Crew
Jeans - Express
Sandals - Target
Necklace - James Avery
Top - Target
Pants - Target
Flip Flops - ???
Belt - Gap
Hair Clip - Target
Sometimes, the outfit looks a lot better in my head, than in person…

Oh well, not every outfit is going to be a hit…
Hope you are having a fabulous day!