Before I start bragging on my little man, I want to thank my little angel for sleeping through the night last night. Mama and daddy were able to get a goodnights rest that was truly needed. Please do the same for mama again tonight, pretty please! Love, mama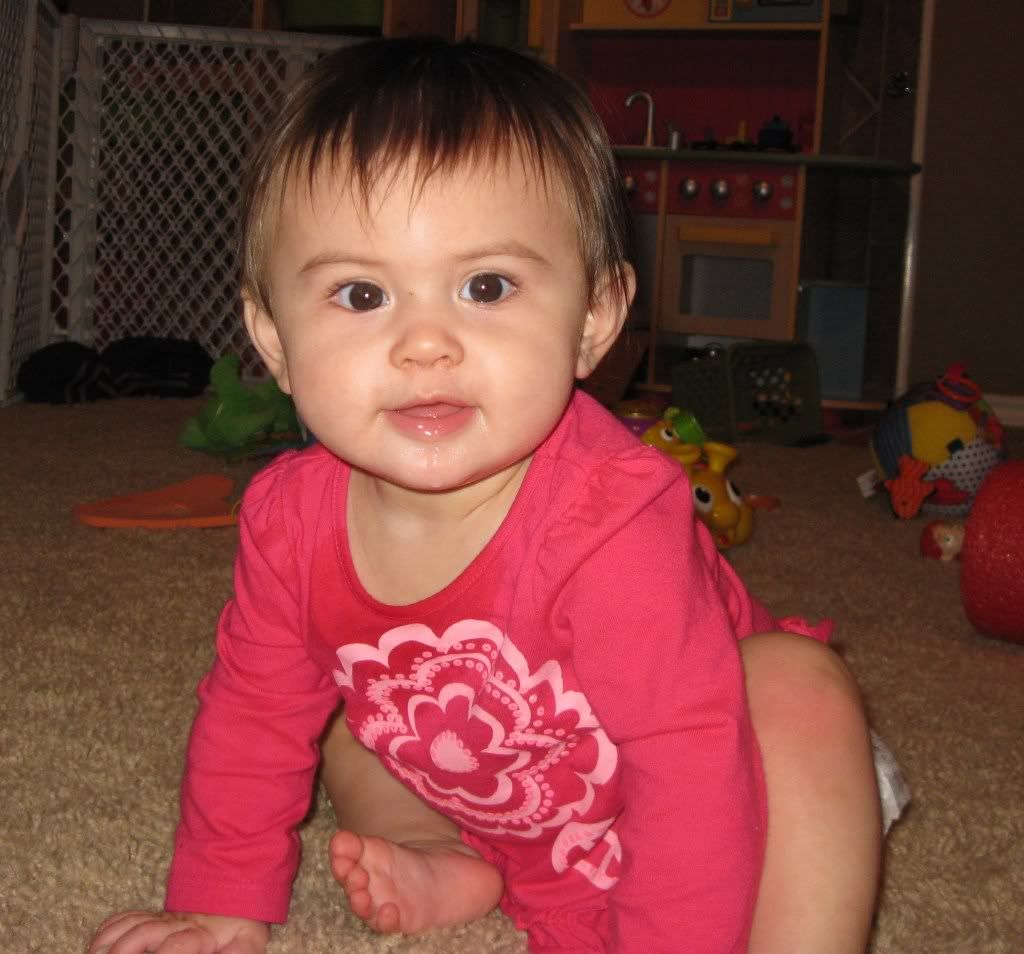 On to my
little
big boy! Baby boy, mama is so proud of you…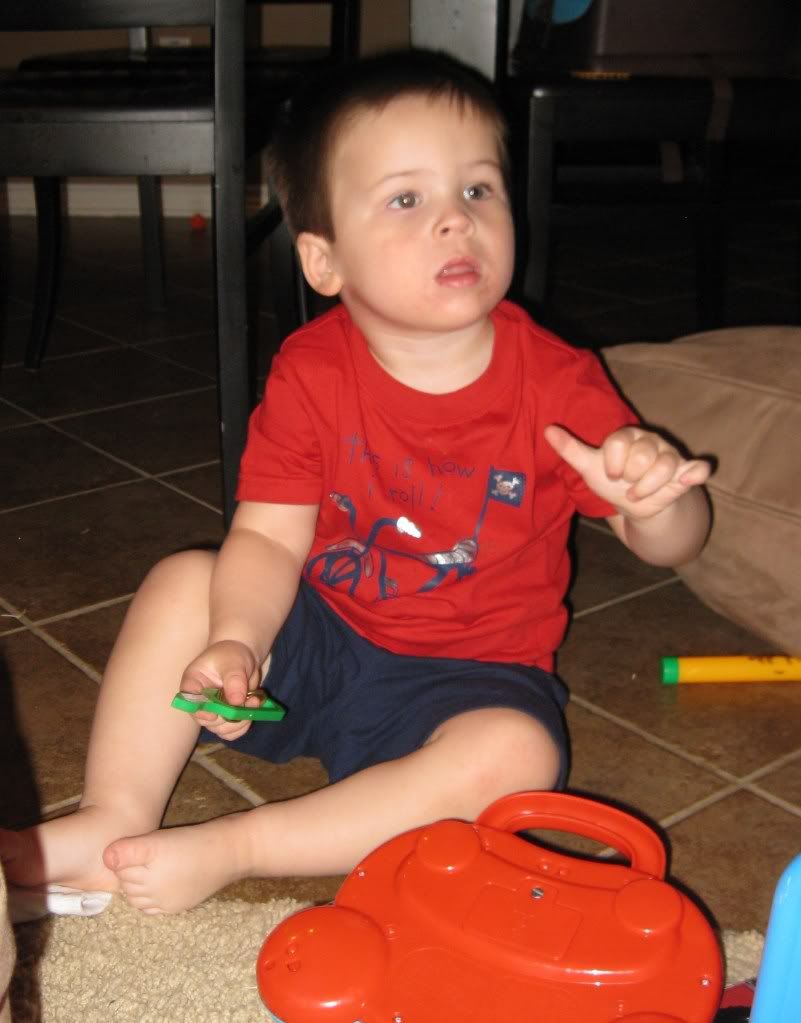 The little man didn't cry at all today when daddy dropped him off at school! Way to go little man!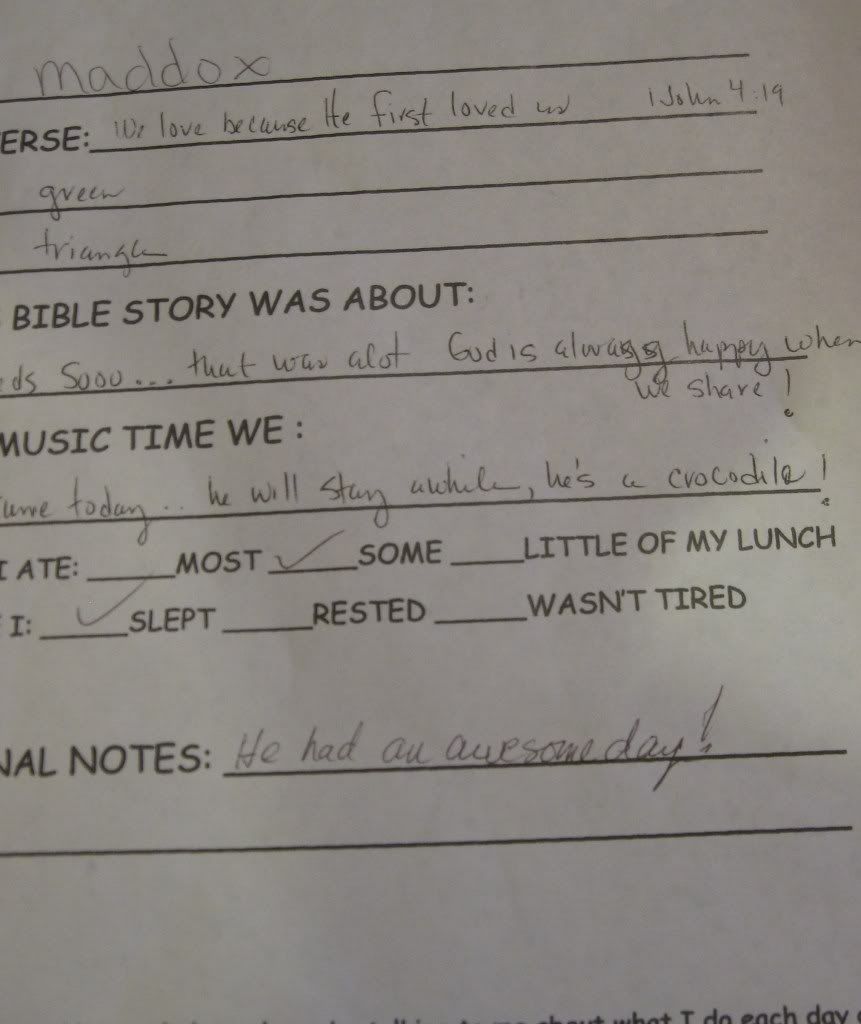 Then, the teachers sent home a note letting us know that M had an AWESOME DAY! Way to go little man!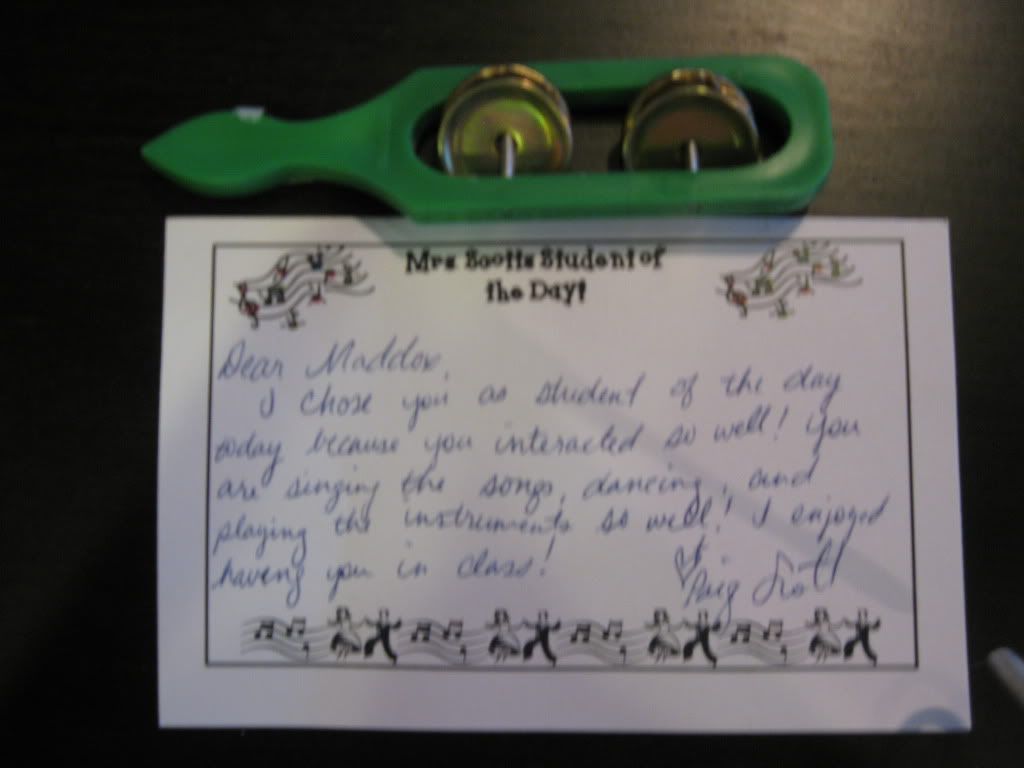 Last but not least, M got STUDENT OF THE DAY from his music teacher! Yay little man!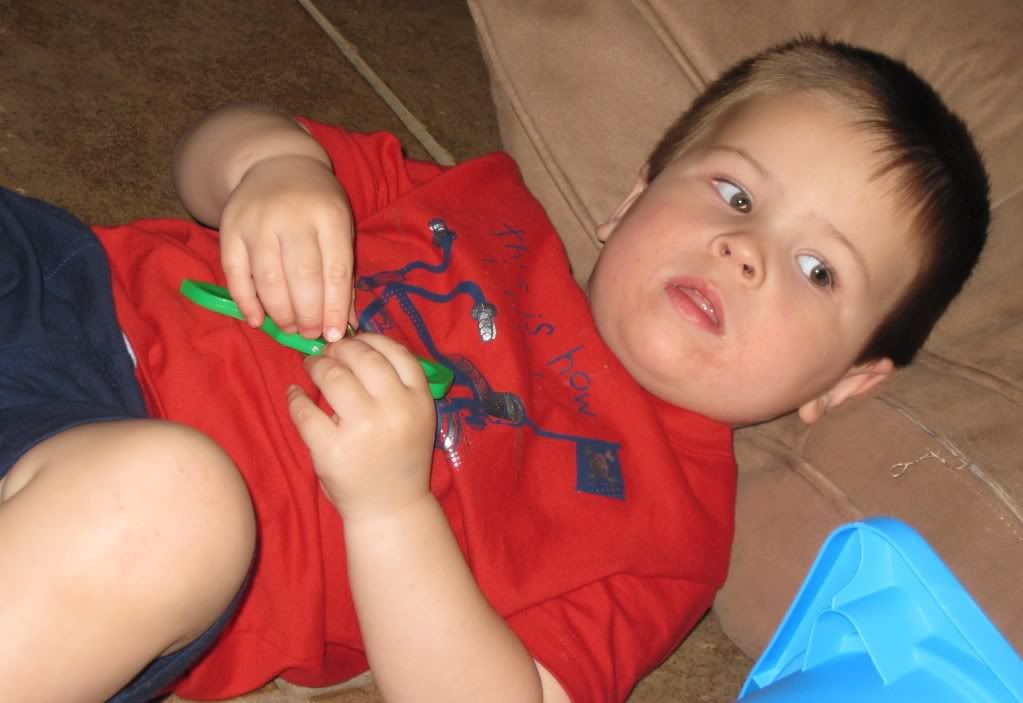 I'm so excited that my baby boy had a great day, and did so well at school. Mama & daddy love you so much, and we are both very excited and proud of how well you did today, keep up the great work baby boy!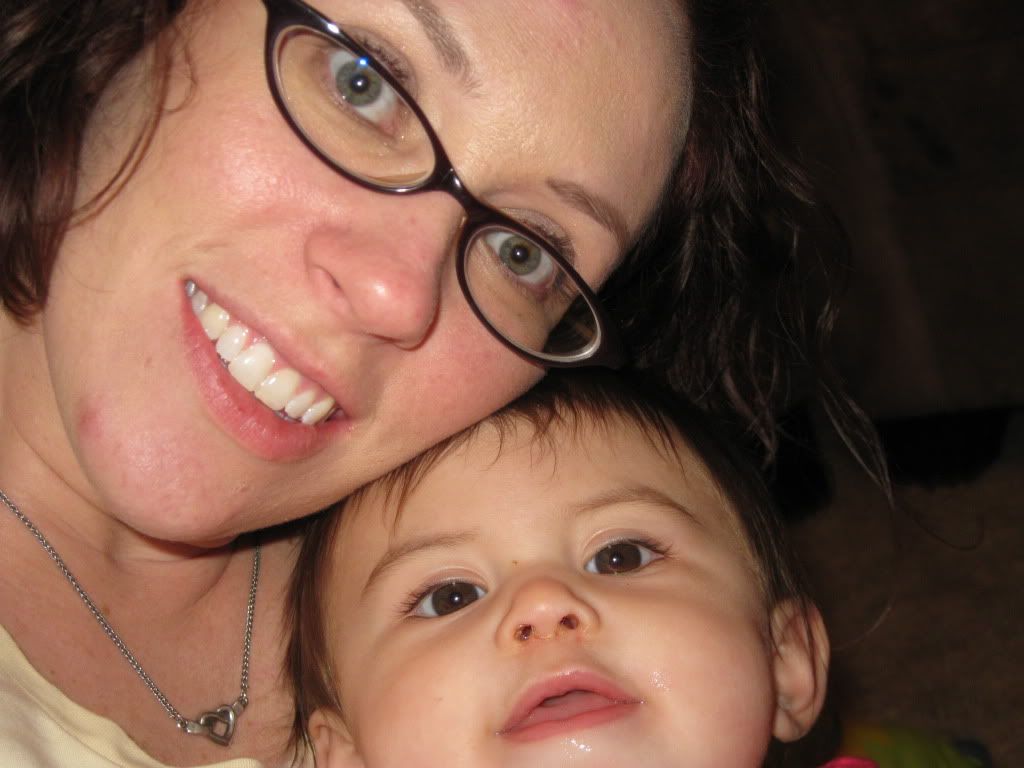 I'm off to bed, to hopefully enjoy a good 8 hours of sleep!