There is nothing I enjoy more, than watching these two play together!

I love to watch M, pat A on her back when she is upset, trying to calm her down.

I love to watch A get in the middle of whatever M is doing, because she wants to play.

Having two kiddos this close in age isn't easy at times, but it is worth every minute of it.

To see the love they have for one another is pure joy.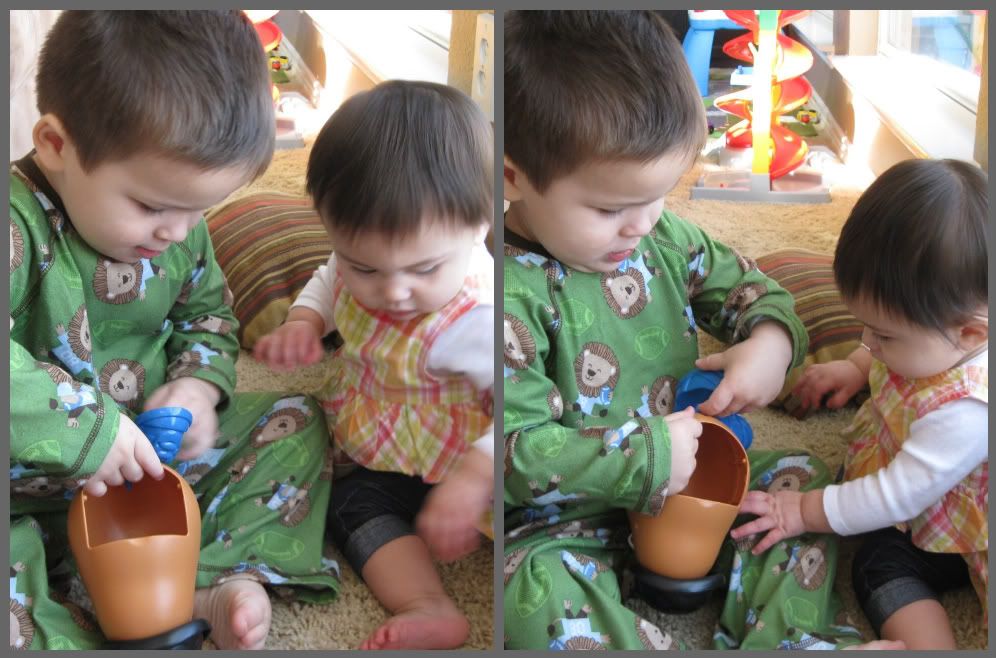 We enjoyed another lazy morning, which was nice.

My sweet little angel has been fussy most of the day.

She is teething really hard, and she is extremely congested.

I feel bad for my sweet angel, you could tell this evening how miserable she is.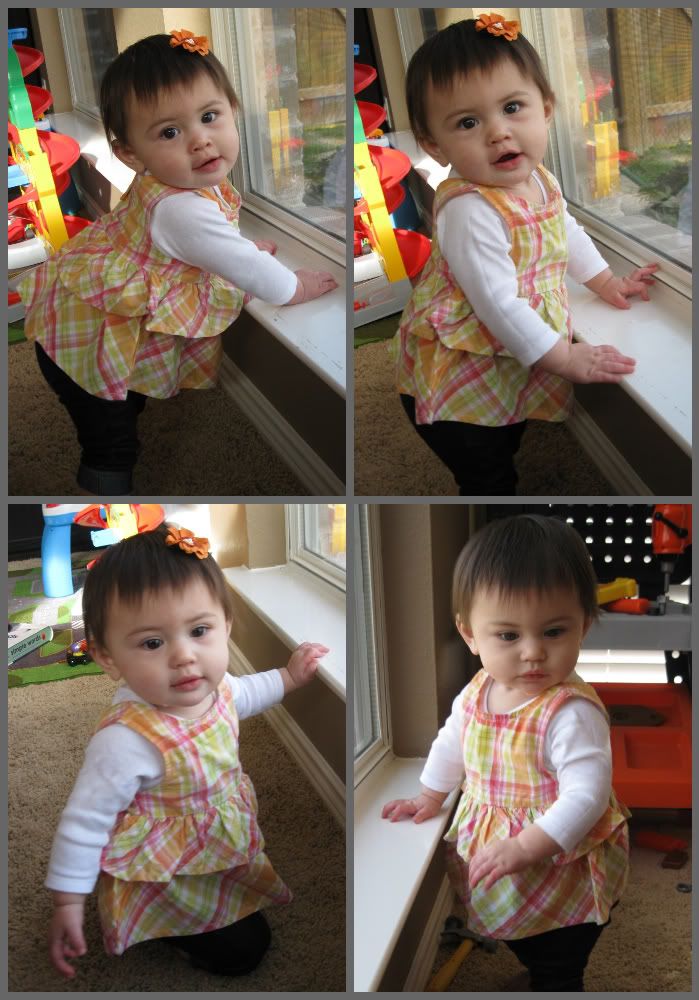 I did get to enjoy a good three hour nap today, while the husband took care of the kiddos.

Thank you sweetie!

While they were outside, the people across the street brought us M's kite, I guess it ended up in their yard.

The little man was so excited to have his kite back.

I woke up, to M playing outside with a few other kids.

The other kids were a little bigger than M, so it was pretty funny to watch them running after the kite, and to see M running behind them.

I'm happy he was able to get outside, and play with the kids across the street.

But I'm even happier his kite was found.

Little man was calling out Buzz's name most of the morning, he was truly upset about the kite situation yesterday!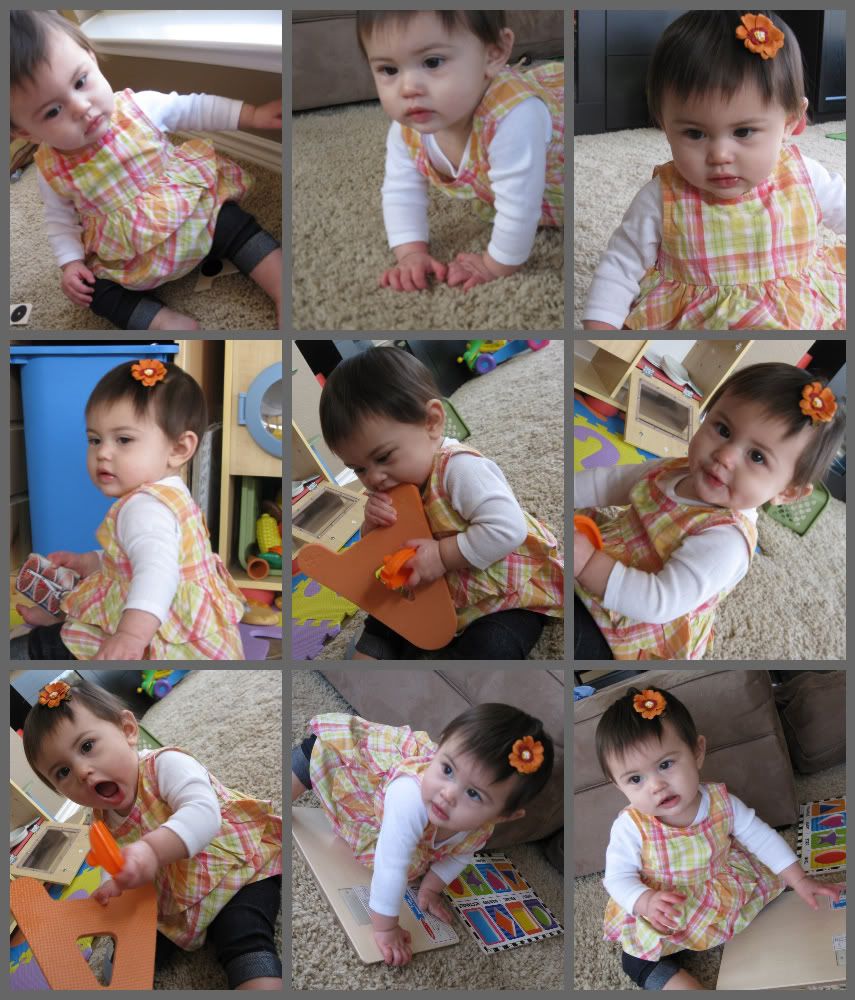 We have had a pretty quiet evening. I think everyone is tired.

I wanted us to go get ice cream this afternoon, but by the time I woke up from my nap, it was almost dinner time.

Maybe we can get ice cream tomorrow.
The kiddos are in bed, and that is where I will be here shortly.

Hope you enjoyed your weekend!