The little man was excited to go to school this morning, my husband said they couldn't get out of the house fast enough for the little man!

I have to say, I'm so happy and relieved that he adjusted so quickly…

This way, I don't have to stress/obsess over my baby boy during the day.

I know he is in good hands, and I'm glad he is making new friends!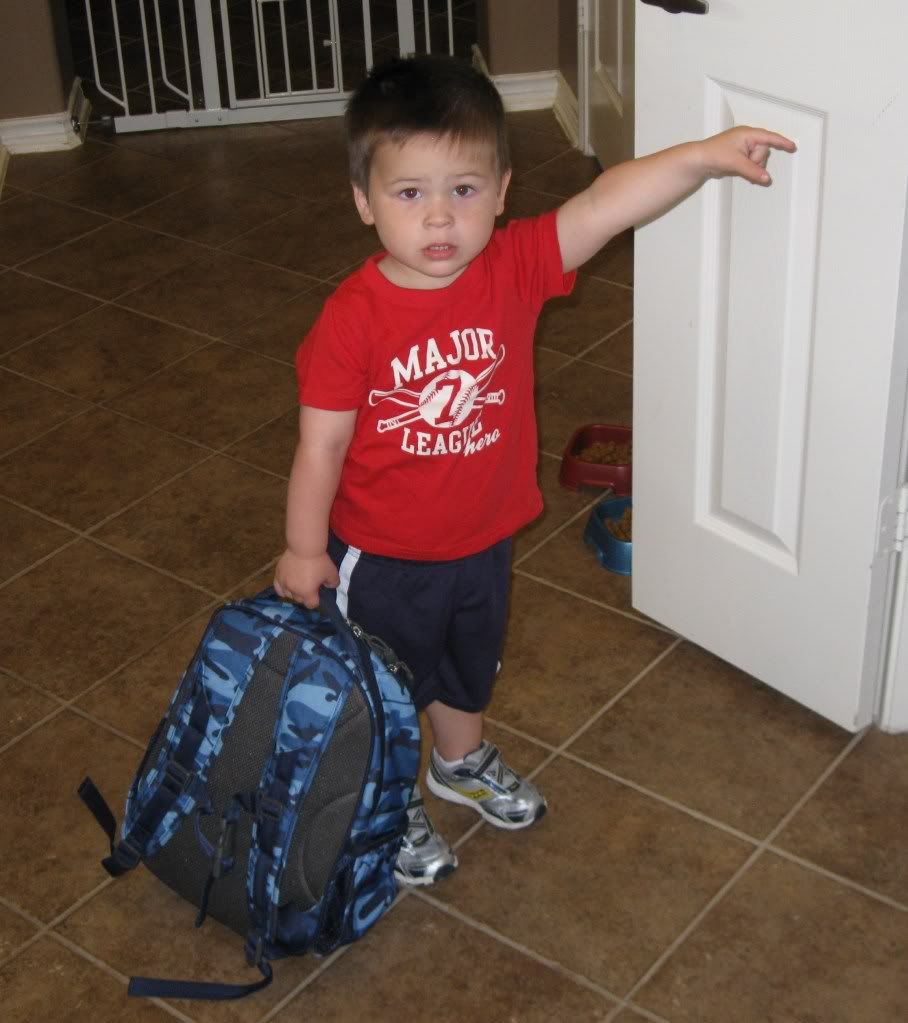 Little man telling daddy, lets go!
Yesterday we had fun at the zoo!

We always have fun at the zoo, who doesn't!

The jokes going back and forth most of the day between the husband & I, the little man getting to run around, sissy getting adored by mama all day, which I think is her favorite thing, besides curling up on mama's chest to go to sleep.

As it was a fun day, it was also exhausting and a little frustrating at times…

The little man is being a little boy, wanting to explore and have fun.

You can't fault him for that, but he has gotten to where he doesn't want to listen at times, and when were in a public area, that isn't the time to take off running from mama & daddy, thinking we are playing chase and not listen to when we tell you to STOP, or COME HERE…

I know this is part of it, but this can really try your patience.

But YAY to family days!

This is the first year, in about three years that I have actual vacation time.

The past three years I have either been pregnant on bed rest, on maternity leave, or on medical leave.

So, with me having vacation time to use, I have it planned to take at least one three day weekend each month, for us to do something together as a family. With the husband working every weekend, we don't usually get to do much as a family.

So YAY for vacation and us getting to have time together as a family!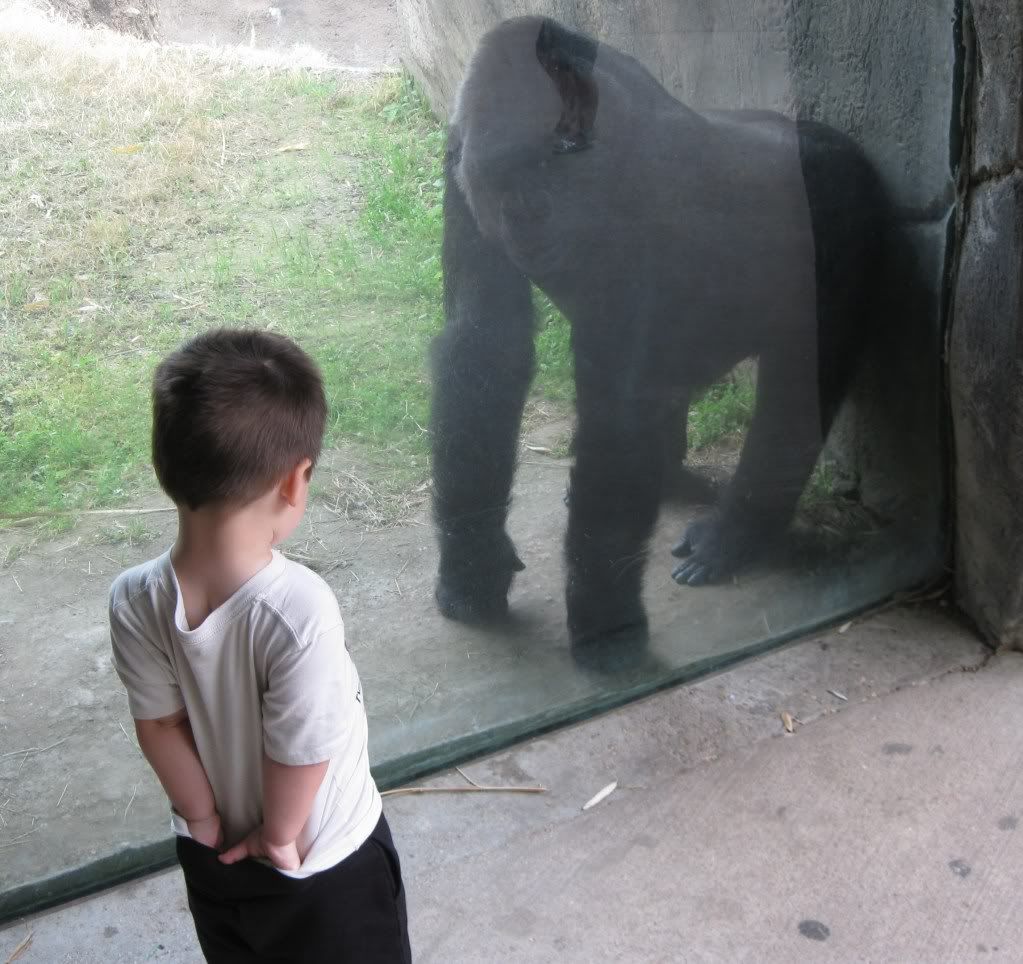 The little man enjoyed getting to see all the animals…

Some more than others…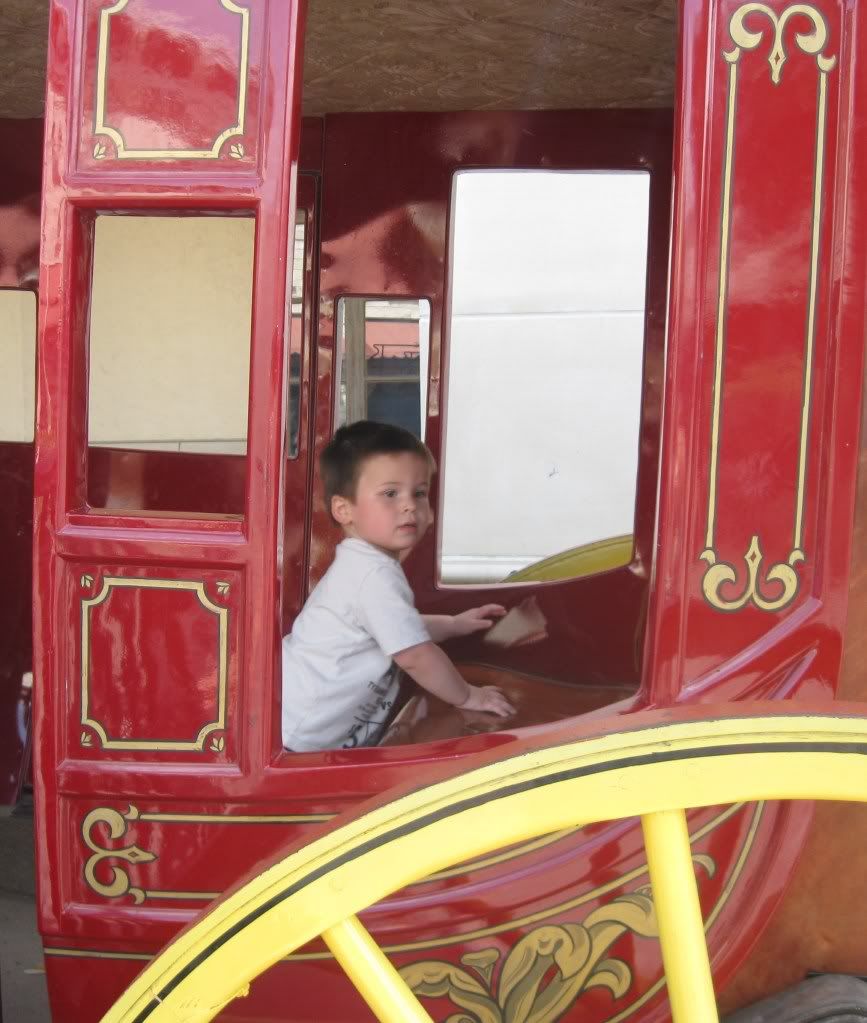 He got to enjoy playing with everything there was to play with, including all the vending machines…

Of all things, the vending machines…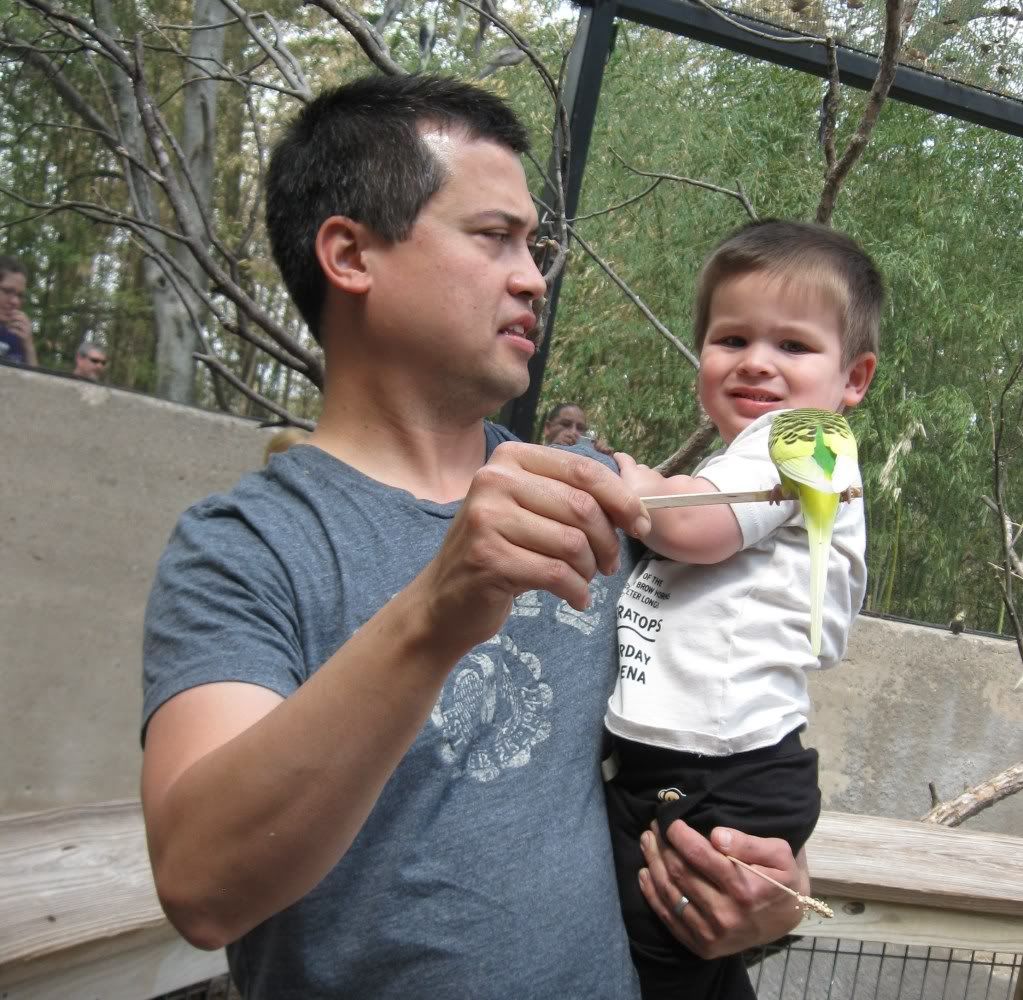 But, he wasn't crazy about feeding the birds, can you tell!?!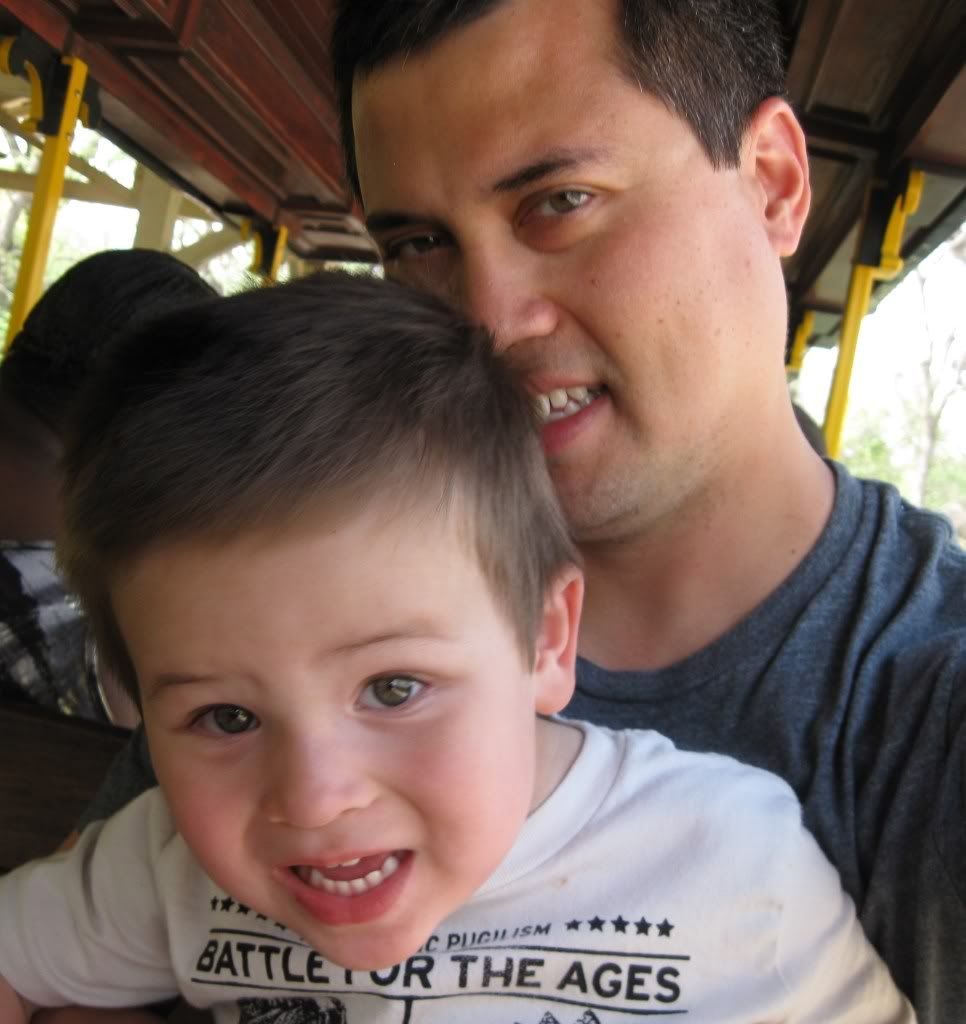 We enjoyed the train ride…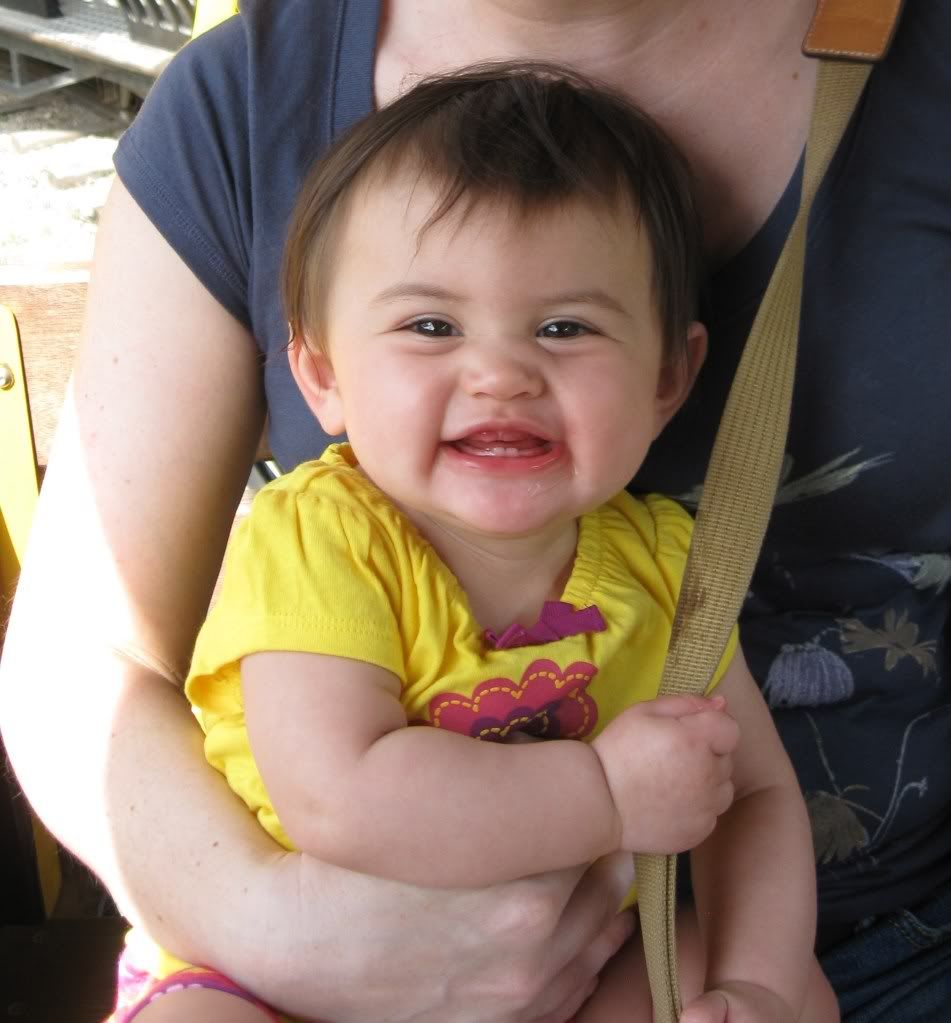 Sissy really seemed to enjoy the train ride, or maybe she just really enjoyed being out of the stroller, or it could be she enjoyed being in mama's arms…

That's it, she enjoyed being in mama's arms
J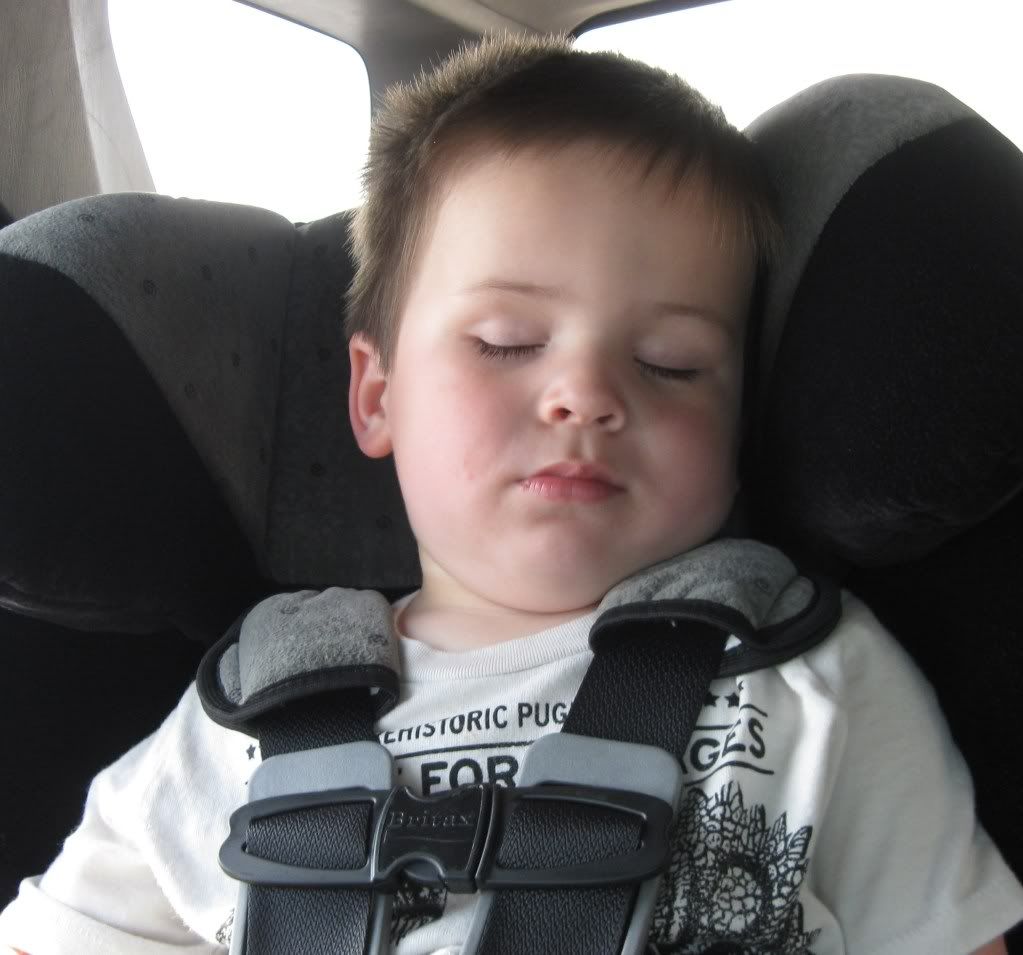 After having mama & daddy chase him all over the zoo, he was worn out!

We were too, but someone had to drive home, while the other one tried to tell the driver how to drive…

After we left the zoo, we headed to Target to get some sand for the little man's sandbox he got last year for his birthday and for bubbles, you know because the little man loves bubbles…
My sweet little angel got to enjoy having daddy all to herself today while bubba was at school, but all they did was sleep, I guess making up for being up all night…

So, I wonder what that is going to mean for mama tonight, since she slept all day!?!

See ya in a few hours sweet girl!

Mama would love it, if you would sleep through the night, pretty please…