My weekends keep going by faster and faster… I wake up Saturday morning, and I no more blink and I'm kissing my kiddos goodnight Sunday evening! Yesterday was a busy day for us, so we took a load off today and decided to be lazy, or I decided to be lazy. If my son would have had it his way, we would have been in the backyard in the kiddie pool at 7:30 this morning. That little man doesn't care that it is 96+ degrees outside, and that mama doesn't want to melt away! This heat is going to be the death of me this summer, I can already tell. I love summer, I love all the things that summer brings, except the heat. And as I have gotten older, the heat has gotten harder for me to deal with. I get a little grumpy!
Yesterday we went to a birthday party for my niece. I ran around after the little man most of the time, while daddy and a few others adored the little girl. After the birthday party, we continued the hunt for the perfect mattress for the little man. He is still sleeping in our room. We have been on the hunt for mattresses now for a few weeks. I had no idea it was going to be this hard! If it was up to me, I would have been sold on the first set we looked at, three weeks ago.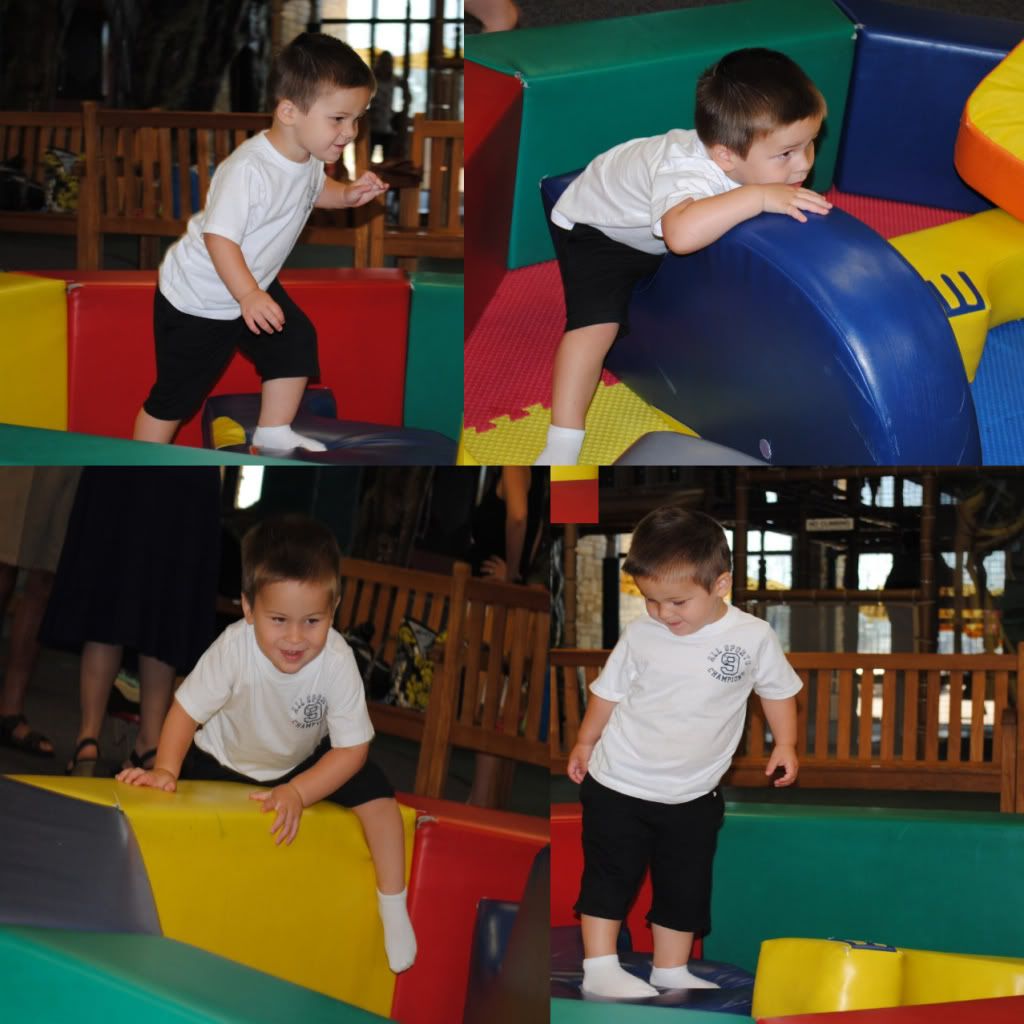 What a sweet little cutie… Love that smile!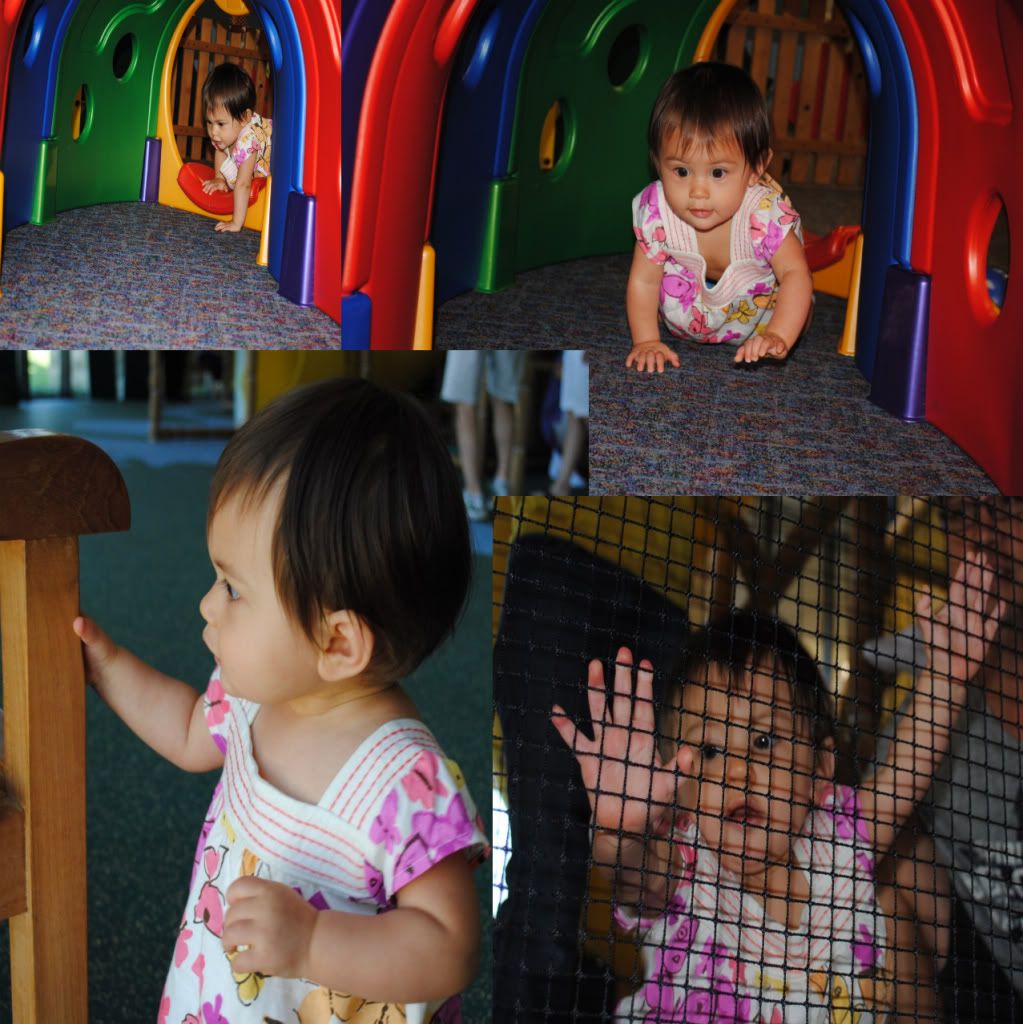 Sweet girl had fun...
And as for today, we did laundry and daddy mowed the yard… As I was folding clothes this morning, I turned around to find the little man entertaining himself…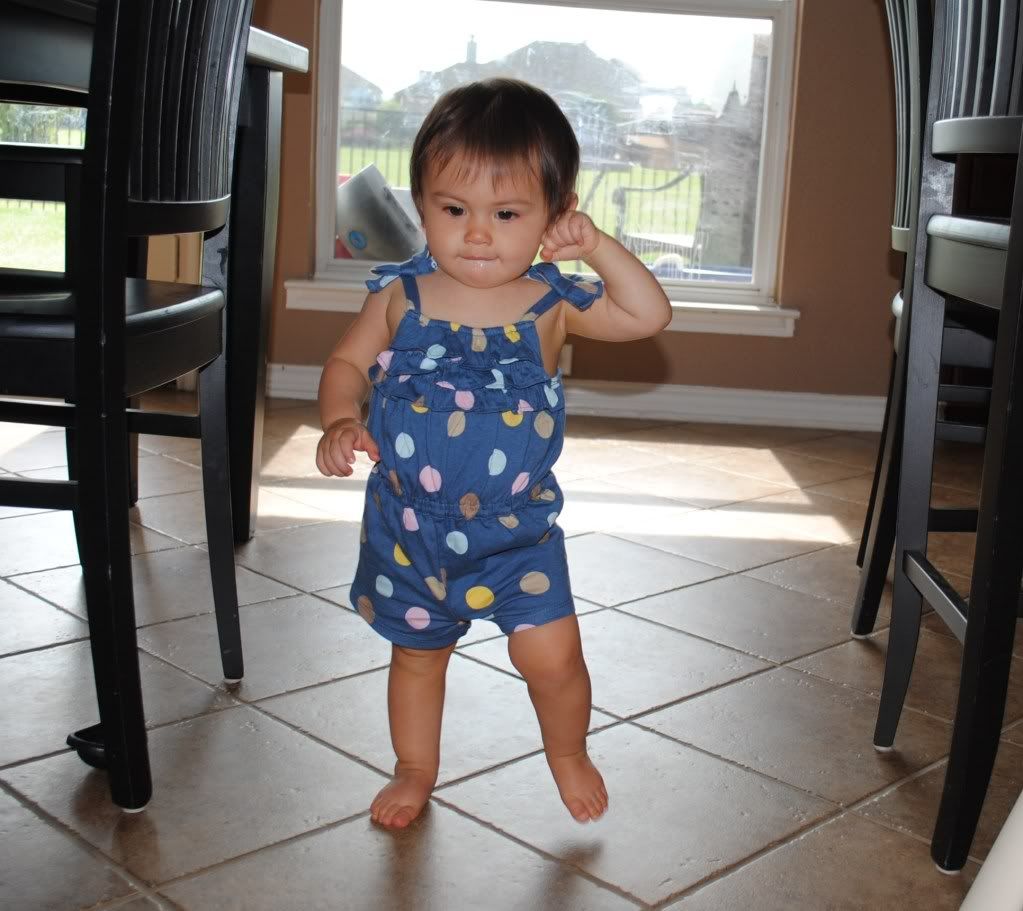 I can't believe she is walking!
I'm calling it a night! Goodnight sweet angels!