Hi, I'm Shanna, thanks for hanging out with us! Just wanted to say thank you for reading our little blog, and getting to be a part of this wonderful journey we are on!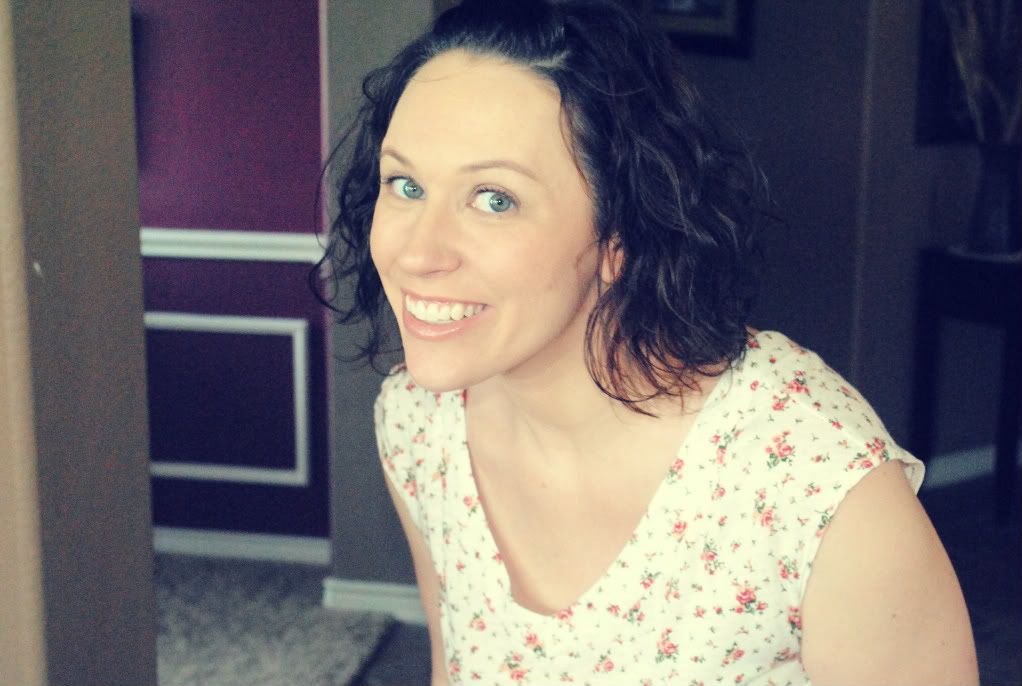 This is my playful, sweet, handsome son. He amazes me every day! He's my little jokester, and loves putting things together with his daddy! He loves cuddle time with mama at night, and playing with his sister (most of the time). But aside from all of that, he has a deep love for ketchup… I mean everyone eats ketchup by its self, right!
***Yummy, it's finger licking good***
This is my beautiful, precious, over dramatic daughter(my little diva). She seriously ran yesterday for the first time. I can't believe my daughter is walking for starters, and now that she can run, we are in trouble, all of this before she is a year old! She loves her bubba, adores her father, and drives her mama crazy! We now can't afford to feed her, since she now eats more than all of us, no kidding. She is the last one at the table at breakfast, lunch and dinner cleaning her plate and the rest of ours. She wants nothing to do with baby food... And she is becoming quite the little jokester herself...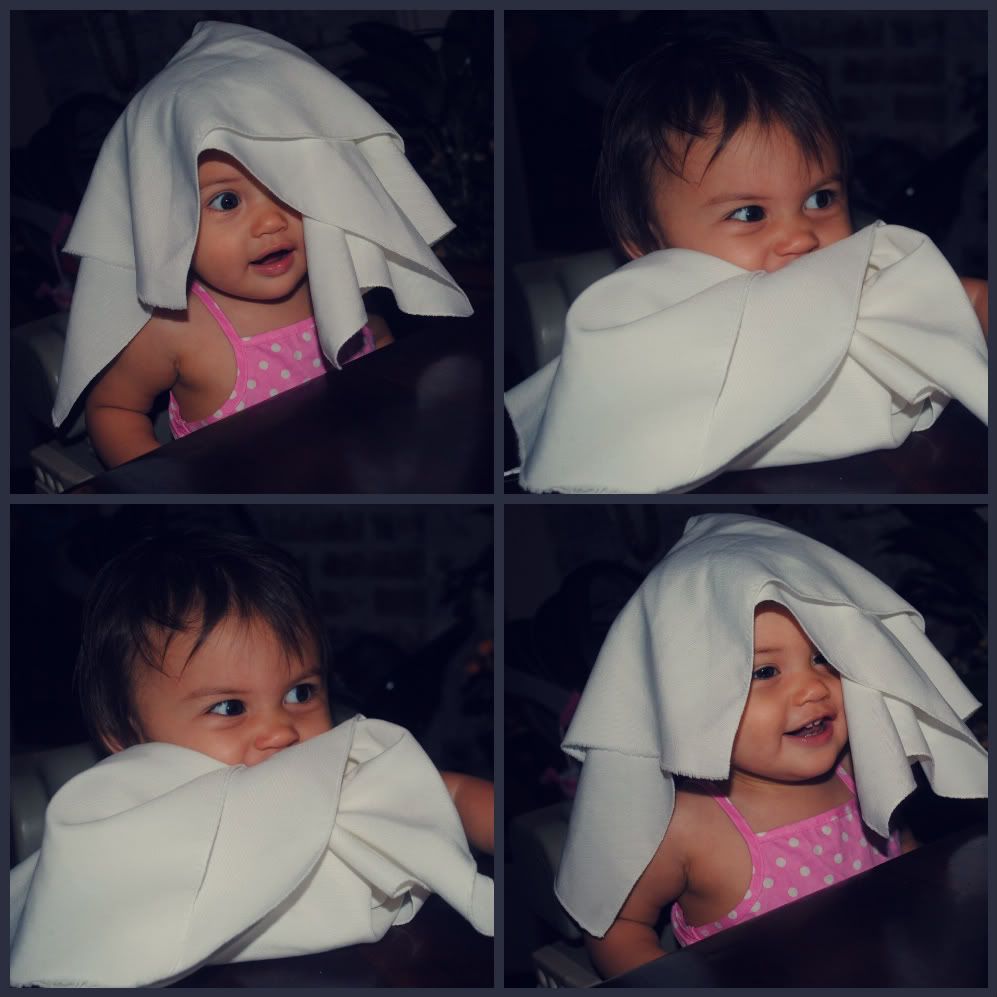 The husband had a very nice day yesterday with the kiddos, and me of course. We took it easy, since I'm not able to do anything… I know what a bummer... But at the end of the day, that's all he wanted was to be with his family, and to take it easy.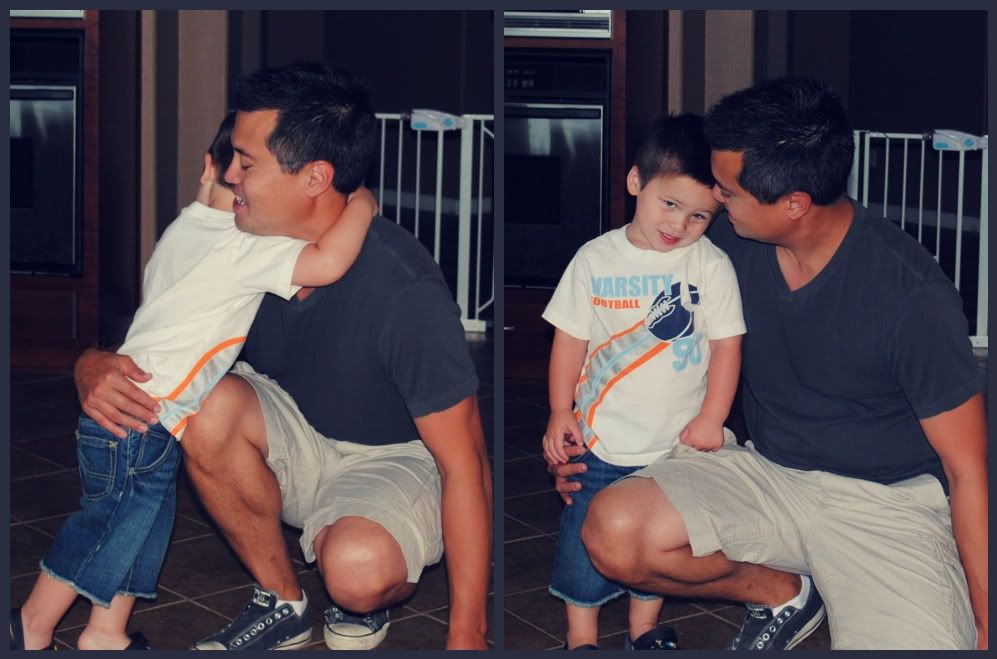 This little boy sure does love his daddy, and his daddy sure does love him!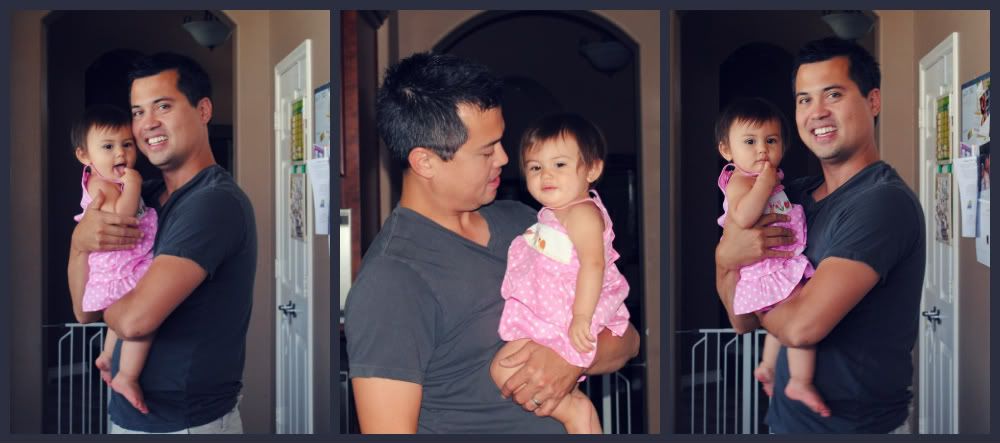 This sweet little one is crazy about her daddy, and no question about it, her daddy is crazy about her too! She's is a lot like her daddy too…
There is nothing like family time, I love just hanging at the house and being goofy with the fam. We are pretty good at entertaining each other at this house...
We are getting ready to call it a night. Cheers to Monday coming to an end!