After a stressful evening and morning, and an extremely long wait for the doctor this morning, everything went fine. Meaning I came out of the surgery bossing everyone around. They couldn't get me out of there fast enough, I'm usually not a good patient, shocker I know! The doctor was over two hours late today, so that didn't make too happy, when they finally arrived I told them we needed to get this show on the road. Sometimes I think doctors think that no one has anything else better to do than wait on them. You go to the doctor's office, and you usually have to wait at least 30 minutes before you see the doctor. I don't understand why they schedule appointments so close together, knowing they can't see you at the time your appointment is scheduled. Just a little annoying and frustrating! Anyways, at the end of the day, they removed the bone spur, the skin around my toenail that was growing over the toenail, to make it ingrown.
Here is a glimpse into our everyday life…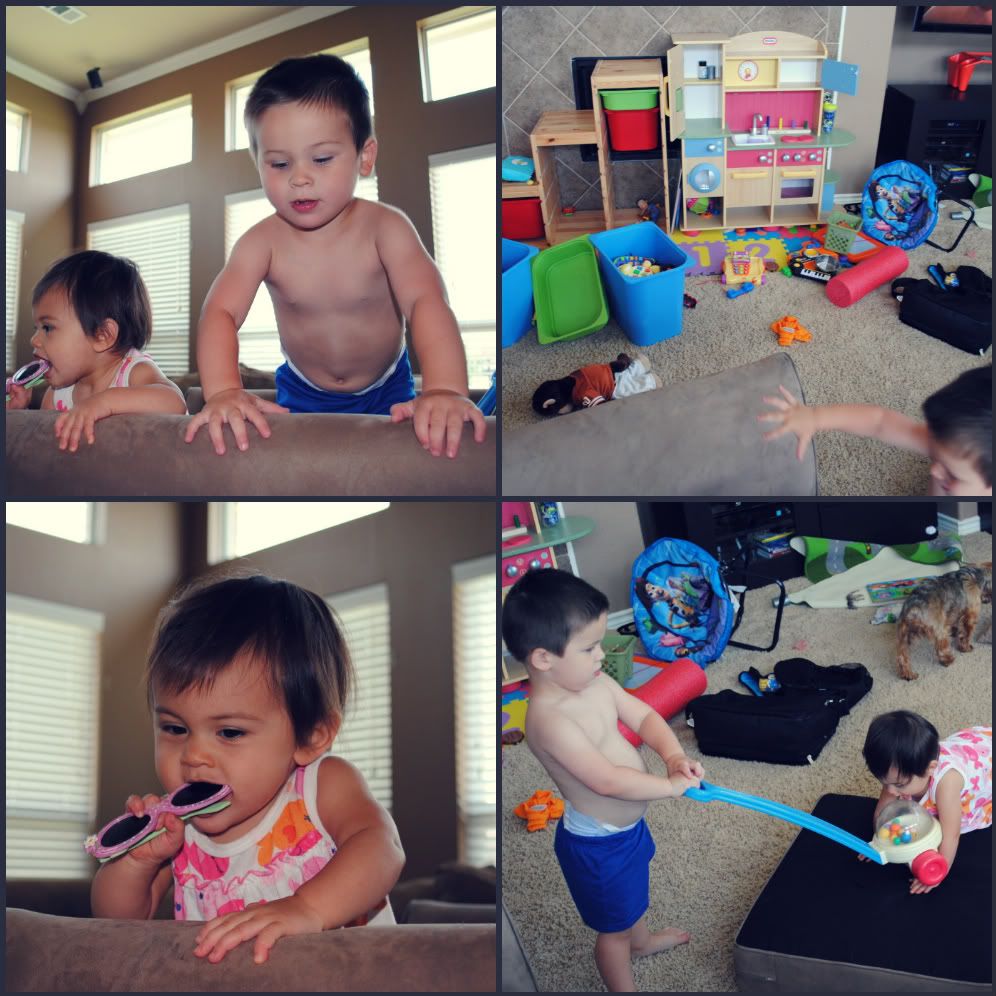 It's like this every day…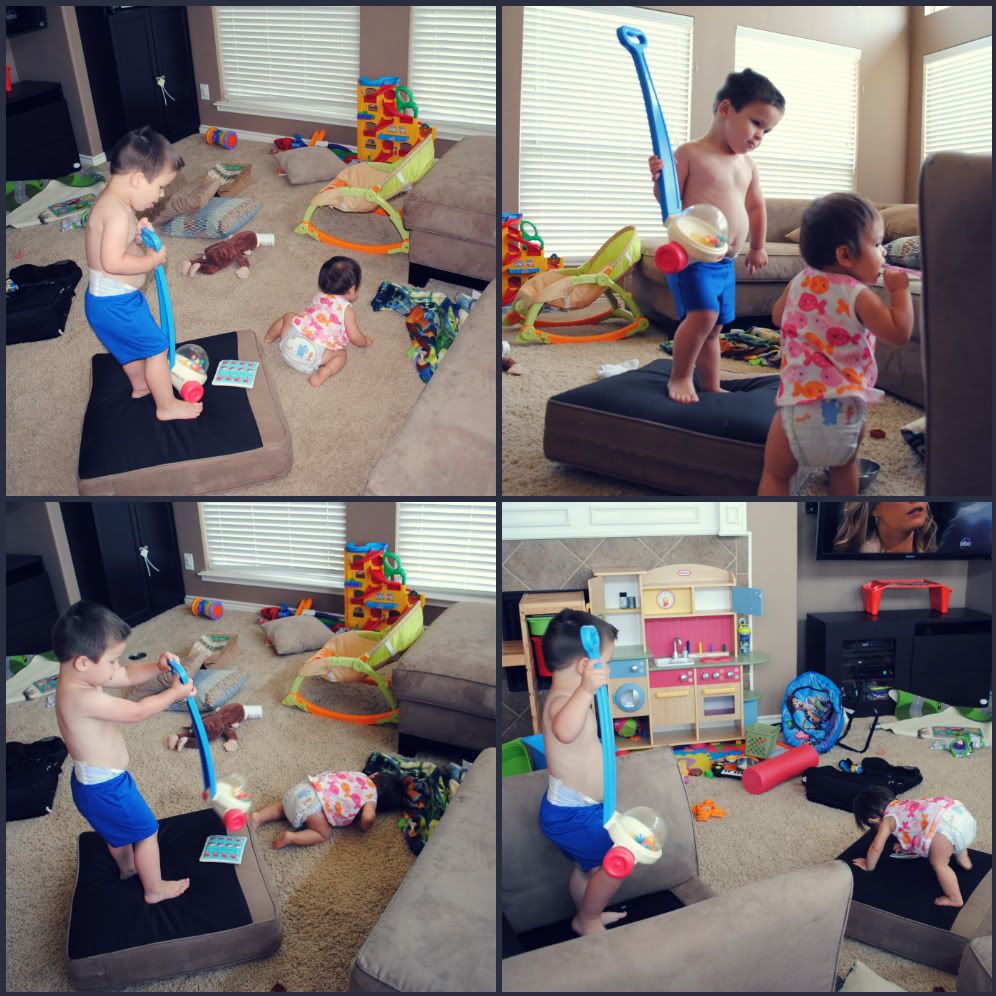 And I wouldn't have it any other way! How about you?

Even when my son decides to decorate himself, and his sissy with a green maker. Thank goodness for washable markers!
We would love another vote for us on "Top Mommy Blogs"! Have you voted?