Sweet girl, I love you! I love you, I love you, I love you! I'm over the moon crazy in love with you and your brother! I need time to stand still, I'm not ready for you to be ONE! I want to hang on to my baby! Mama enjoys still (from time to time) rocking you to sleep, and getting to whisper sweet nothings in your ear, as you hold my hand so tight, as if you never want to let go. Mama enjoys rolling around with you on the floor, and watching your face light up when you see me. Mama loves it all! And I want to hang on to it as long as possible!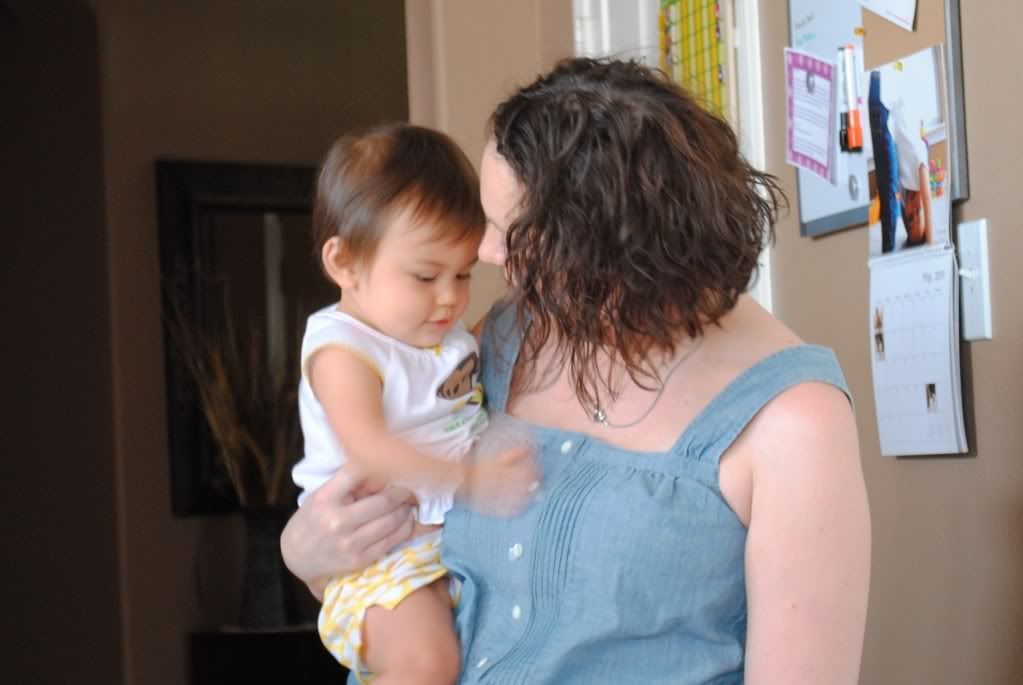 Last year at this time, your mama was on bed rest, and very miserable, but boy was it worth it. As I look at you, it is hard to believe that you are already 11 months. It's hard to believe my baby girl is walking, talking and now eating food on her own (some of the time). What happened to the little girl we thought would never eat!?! Now we can't feed you enough, seriously! For a little one that was so picky a few months ago, now you will eat just about anything as long as it isn't green. I guess we can cross green off the list of being one of your favorite colors…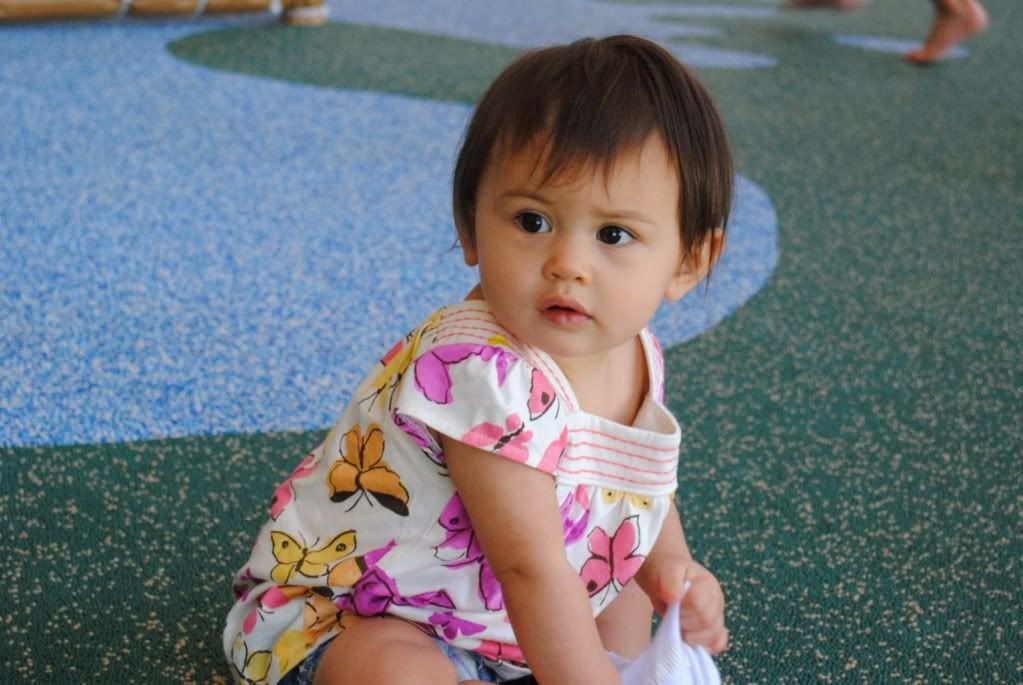 You are still my little skinny minnie, but you are finally starting to put some weight on. Now that you are eating, your weight has picked up some, but you still don't even weigh 20lbs! And I can't believe you are wearing 12 month clothes for the most part. I have had to say good-bye to the 3-6 months clothes. I'm having a hard time parting with some of them, I guess that is why they are still in your closet. Or maybe it is because your mama is lazy… Nope, it's because I'm having a hard time parting with them!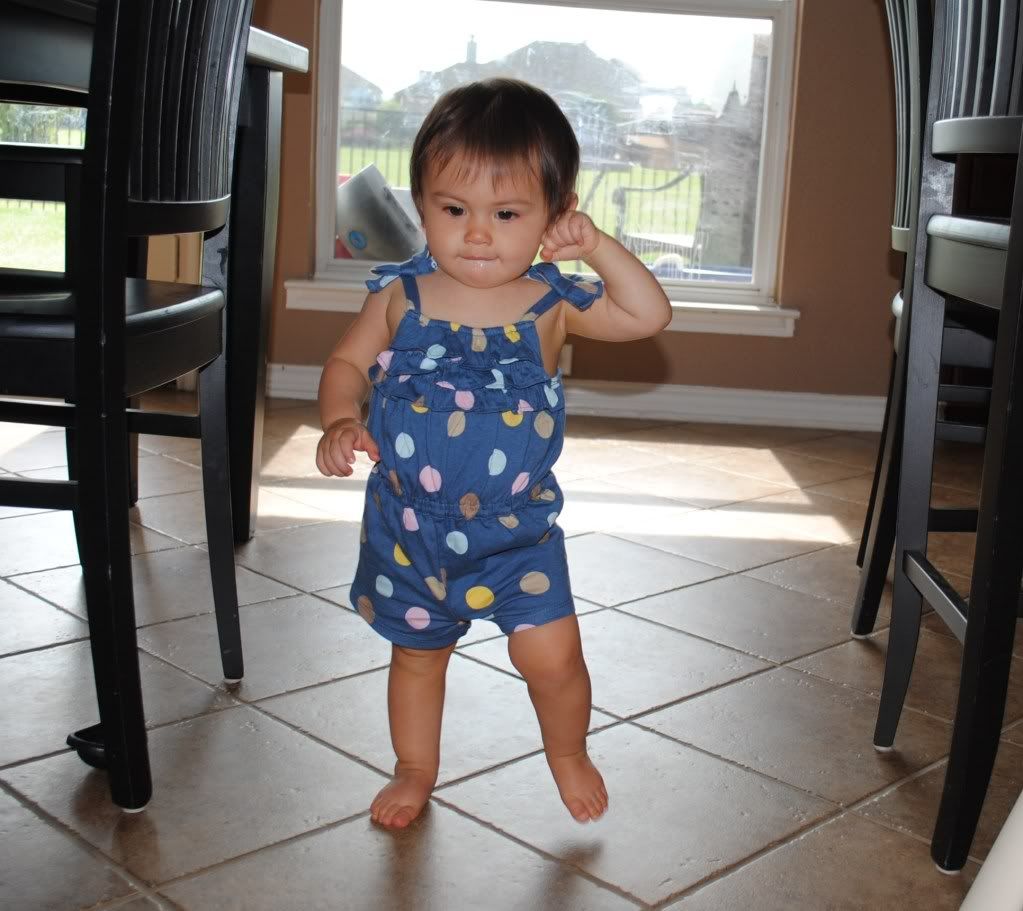 And oh how you are walking like a pro, and it is the cutest little walk I have ever seen on a little girl (because your brother had the cutest little walk mama ever saw on a little boy)! I love watching you from behind… It puts a big smile on my face, even though I am a little sad that you are now walking, but not in a bad way. I'm just sad it is all going by so fast. No more crawling, you like walking like your big brother. And I'm sure by the time your birthday does get here, you will be running...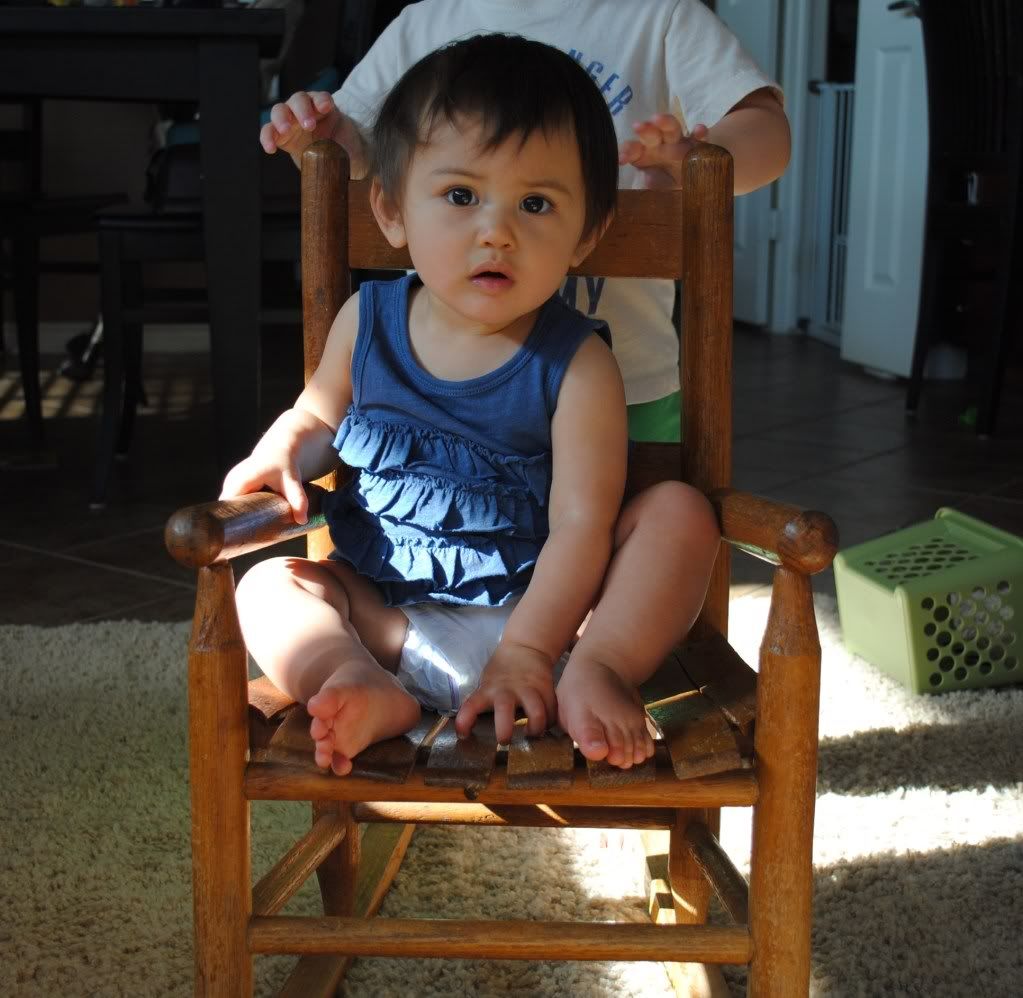 You can't seem to make up your mind if you like going places or not. One month your fine with riding in the car, the next month you are crying & screaming the entire car ride. I'm starting to wonder if maybe you have outgrown your car seat. I'm sure we will be getting you a new one here soon, that will be a lot more comfortable than the one you are in now. This will need to be purchased before our vacation that is for sure. Your mama can't stand to be in the car for five minutes with you are crying, I surely won't be able to make it no 10 or 11 hours.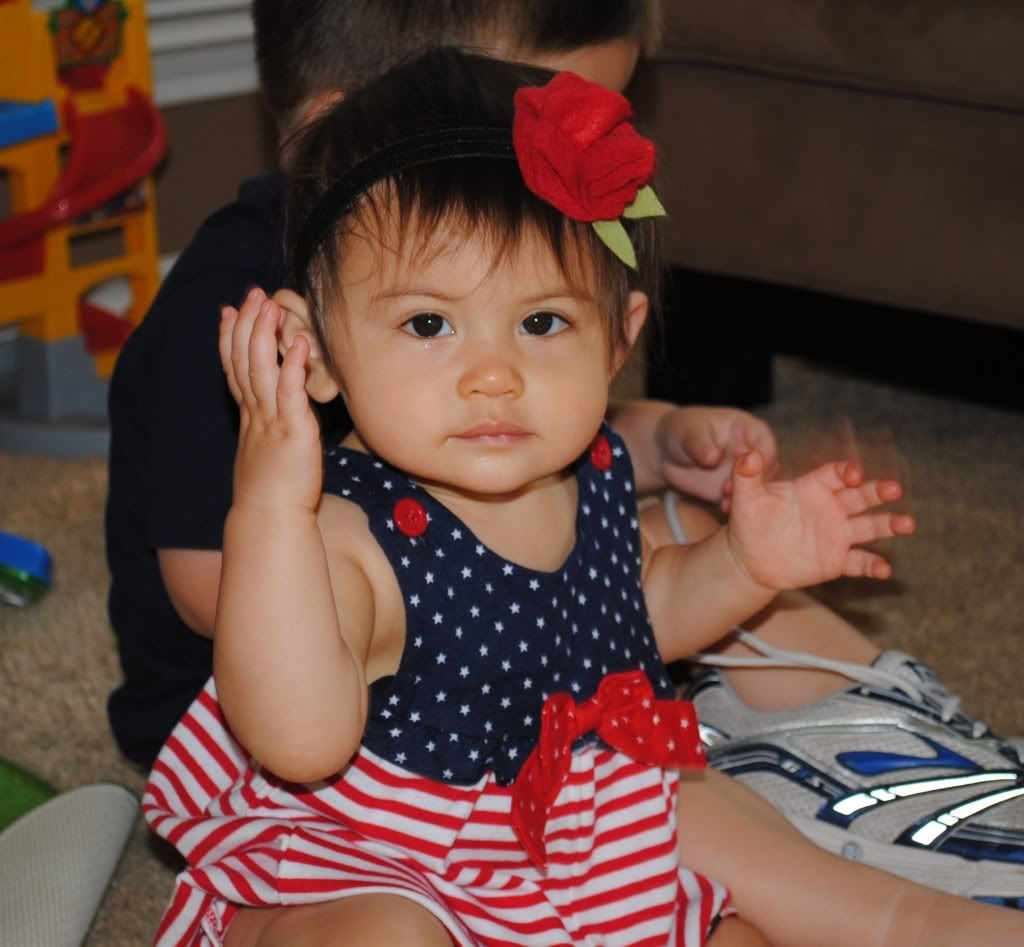 You sure do love your big brother! And trust me little girl, he loves you just as much! I love watching the two of you talking back and forth. I have no clue at all what you two are saying, but it doesn't matter, you two seem to understand, and that is the important part. Mama just gets to sit back, and watch the two most amazing individuals in my life, have a conversation!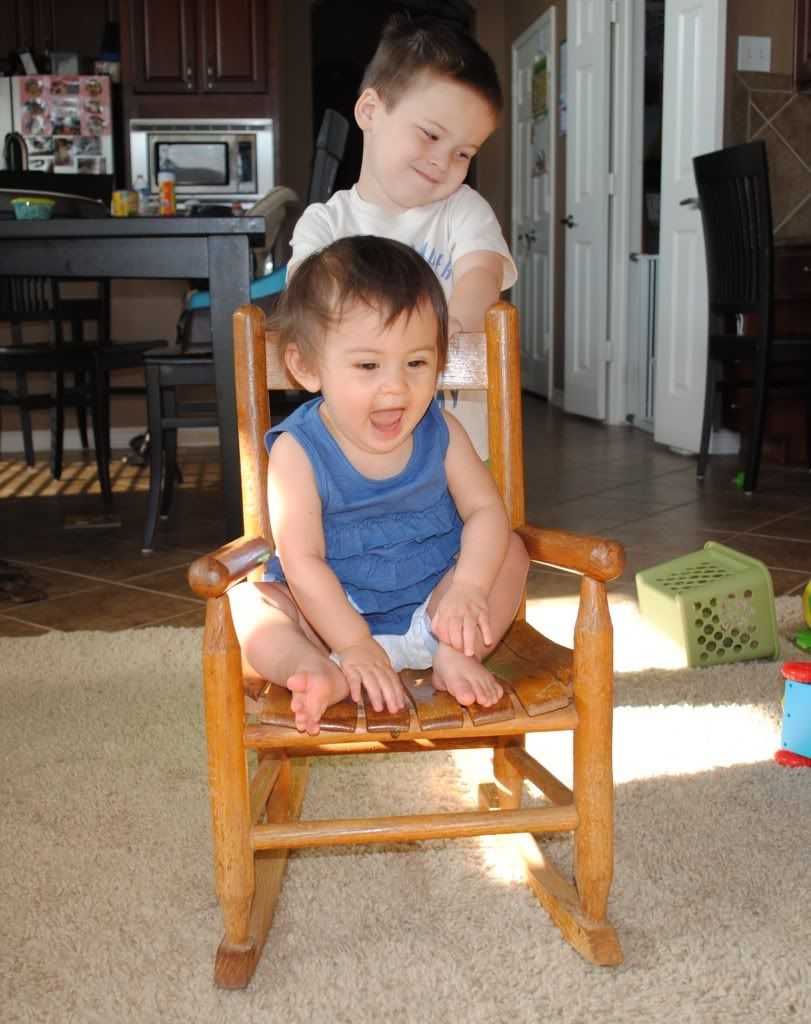 I don't know what we are going to do this summer, you love being outside, and your mama doesn't like 96+ degree weather. So, one of is going to be screwed… Do you want to take bets on which one of us is going to be screwed…? You got it, it will be me! But that is okay, the sacrifices we make for our babies to be happy. Me melting away just isn't important at the end of the day.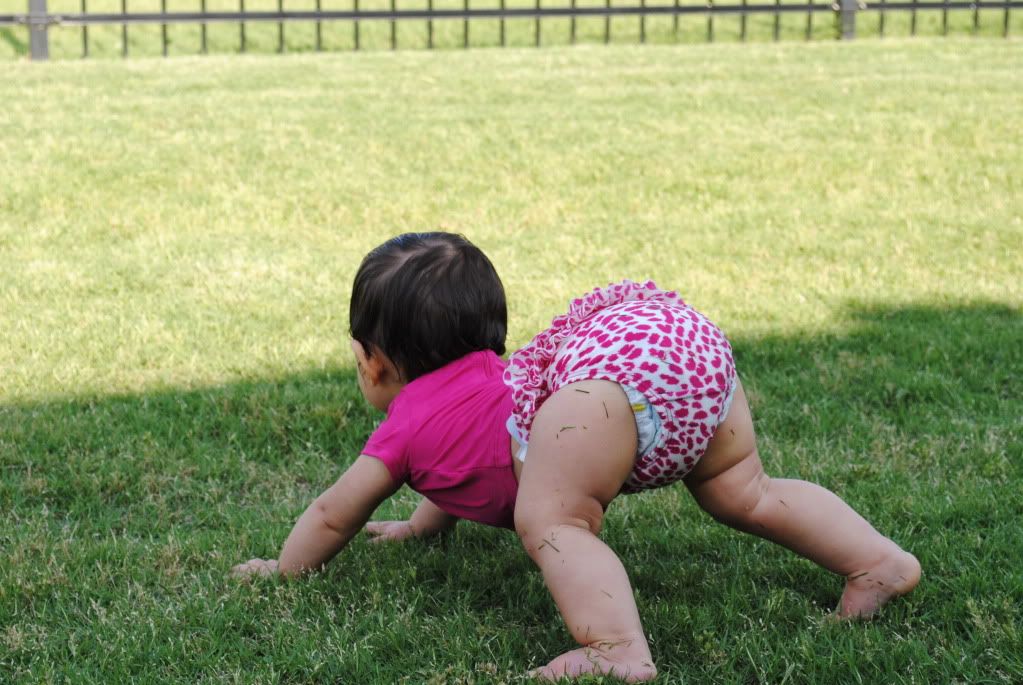 down set hut...
You amaze me every day, you are such a beautiful sweet baby girl. I love to see you smile, and to hear you laugh. I love to watch you play peek-a-boo, and clap your hands. I love to watch you mess with your brother. I love to see you with your daddy, and the special bond the two of you already have. I love it all, and I'm so blessed and thankful to be called your mommy!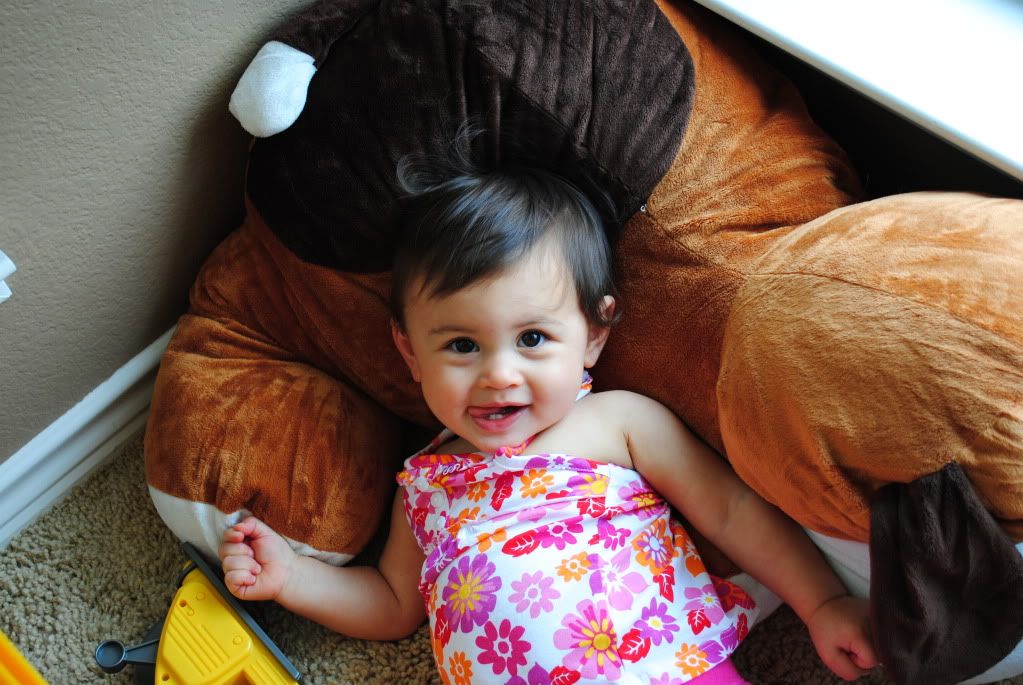 Happy 11 Months, my sweet angel! We love you!