The little man has a new obsession…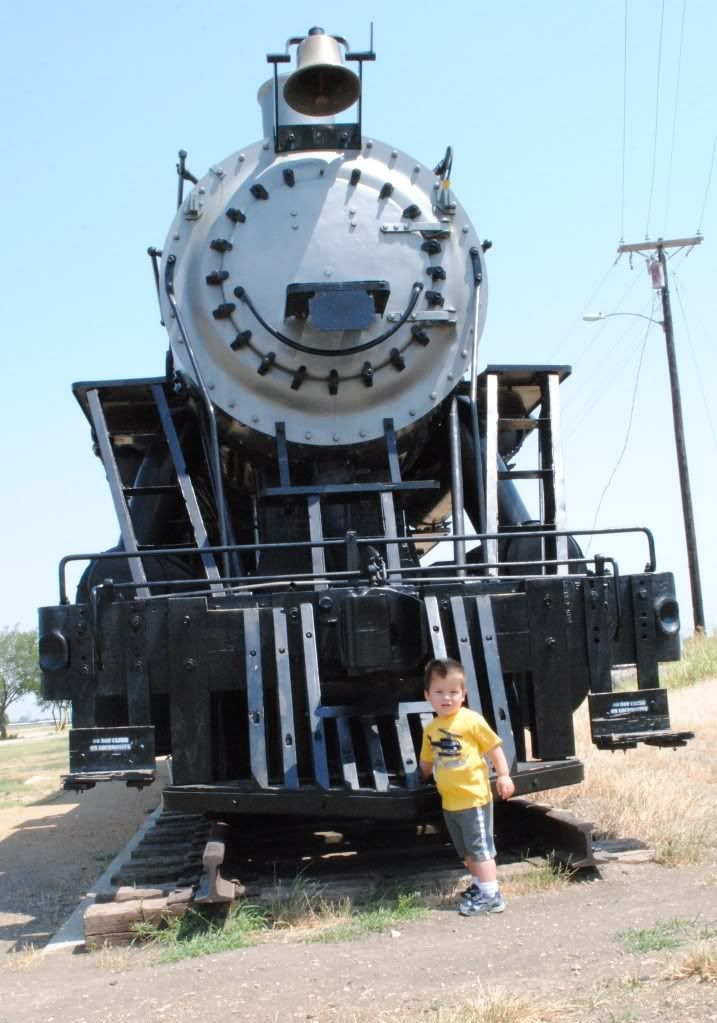 Oh, I bet you didn't see this one coming… What little boy doesn't love trains!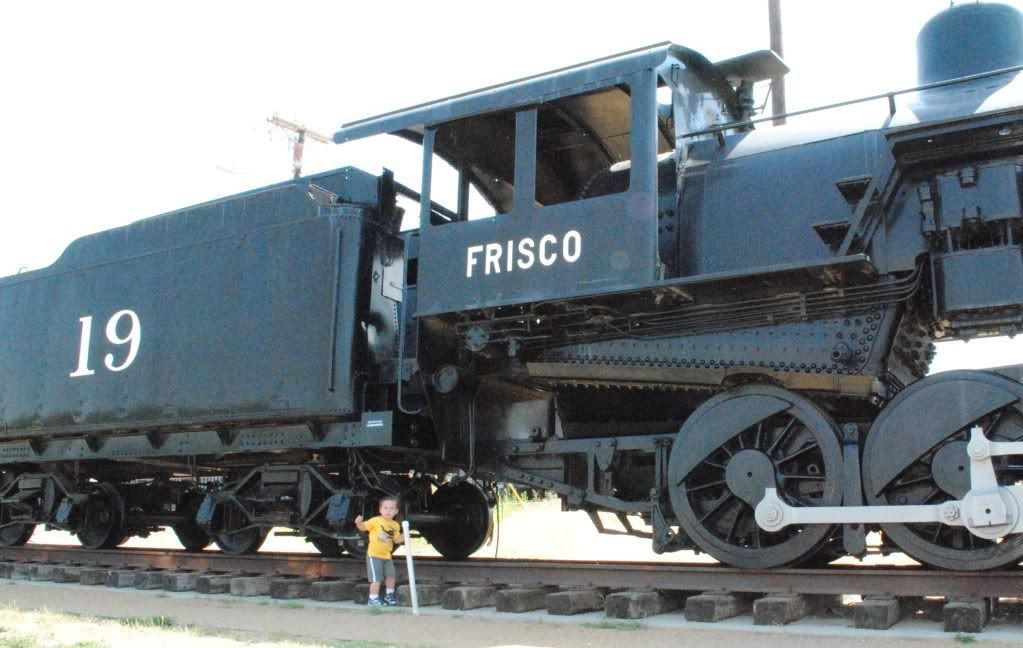 And when I say obsession, I mean obsession. We have to watch train videos on YouTube, on the iPad every night before bedtime. I just can't believe how many people take videos of trains and upload it to YouTube, really. One could say, I truly live in my own world. I'm amazed at what videos we have found on YouTube... I guess one might also say I need broaden my horizons, especially now that I have kids.
Okay I got a little off subject, we are talking about the little man and trains, not really videos on YouTube.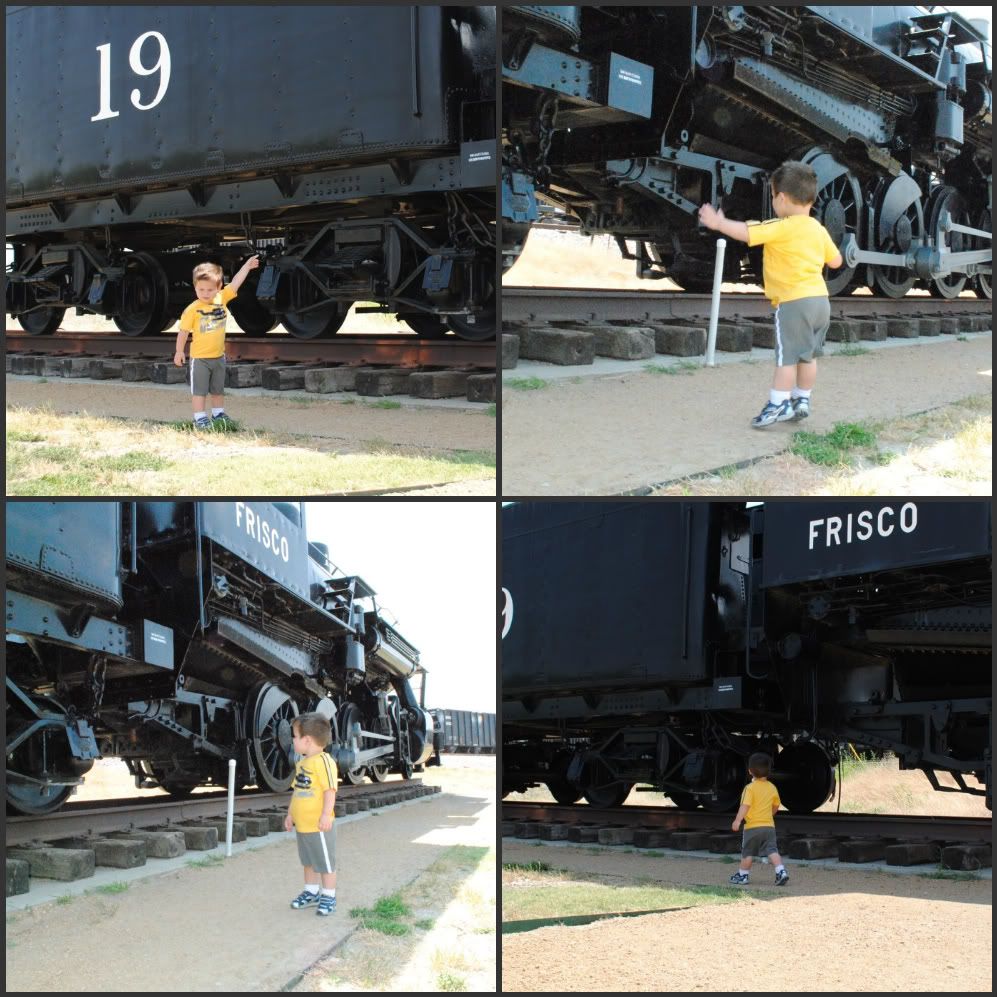 The little man has an awesome daddy, to take him to Heritage Park to look at the trains in 100 degree weather! The things we do for our babies!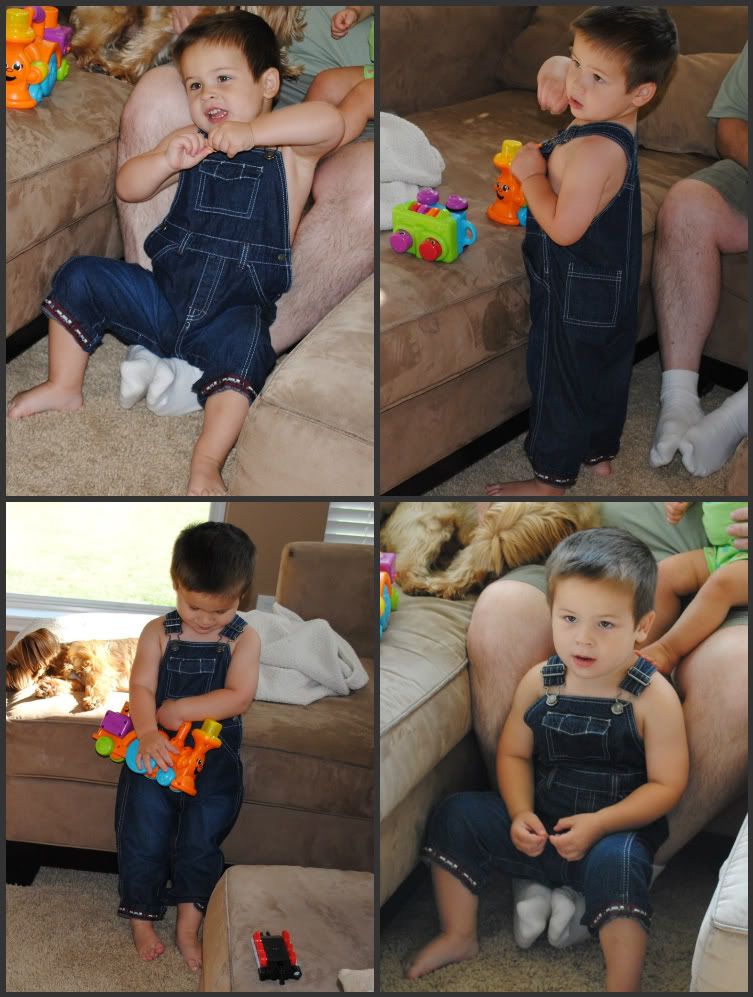 Farmer Brown and I are going to get back to watching our
Sissy I understand, I don't get all the hype about this train business either.