Today we woke up early, so we could spend the morning with Nana.

It was a nice morning, we got her room mostly decorated, and it is starting to look and feel more like home, or so I hope.

The kiddos had fun trying to help, and the little girl was all about being adored by everyone, and trying to climb on everything.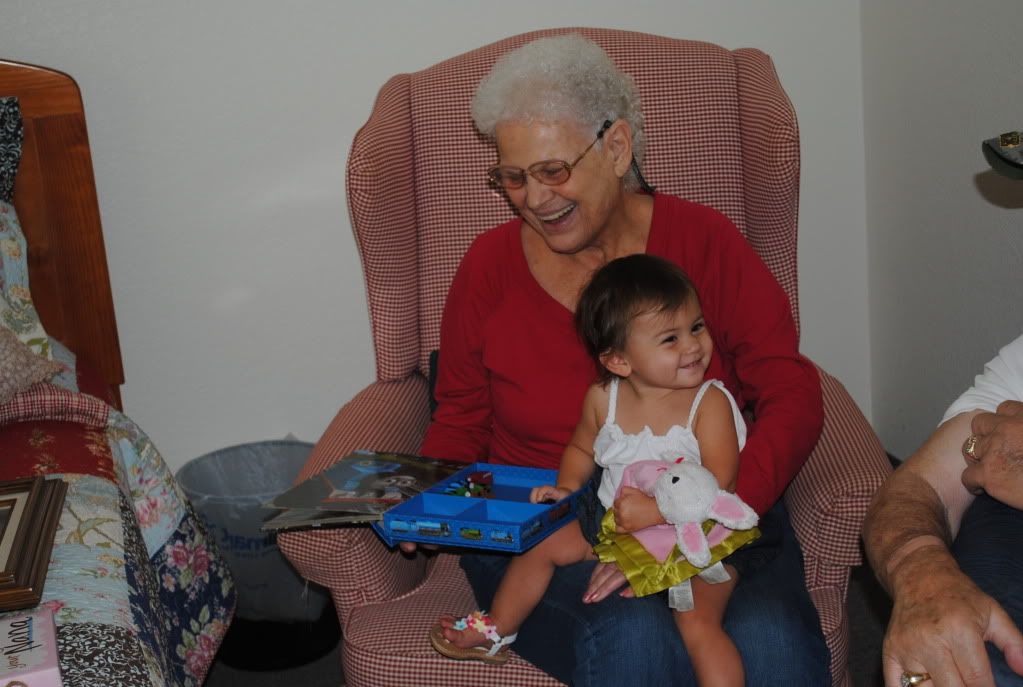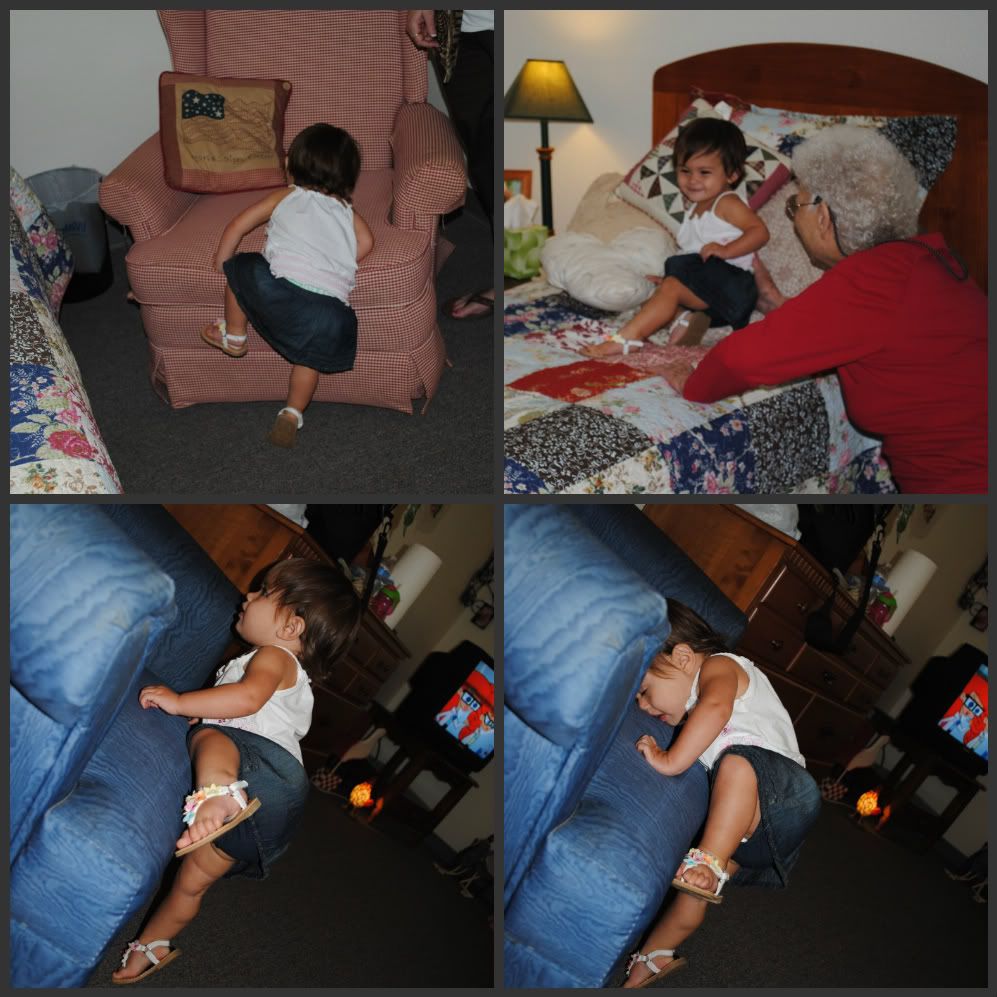 This little one, is climbing on any & everything!
Here are few things that I'm so thankful for today:
The obvious, my husband and kiddos!

Our family & friends can't live life without them!

Having today, and being able to spend another wonderful day with my Nana & Papa! It was good seeing BeeBee & Dar too, that goes without saying!

That my Nana is doing so well!

Getting some good snuggle time in with the little man last night!

We both needed some mommy son time.

That my BAD mood finally did pass!

The chocolate chip ice cream dessert we had today, it was AWESOME!

Taking an afternoon nap with both kiddos and husband!

That my daughter didn't cry going or coming today in the car, thank you big time baby girl for that!

For the good night's sleep I'm going to get!

Thank you trazodone.

And for being blessed with this day!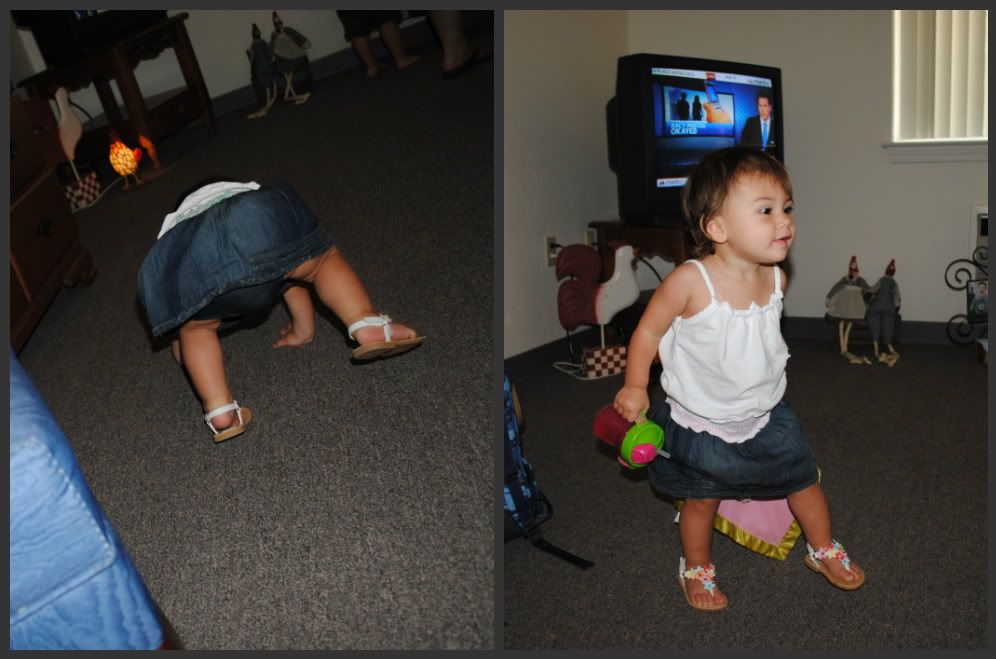 ***She also LOVES to dance!
I go in tomorrow for another treatment, and I have to start fasting (again) in the morning.

One would think between fasting every Monday, and having my wisdom teeth pulled last week, I would start losing weight, but I haven't shed one pound!

And I need to shed about 20!