I'm just going to be honest here, I'm a chicken, I'm a baby, I can't stand pain, blood or needles, and I have a low tolerance to pain. I tense up just thinking about it. So the other night when I chipped my tooth, I knew

that the doctor was going to want to remove the tooth as soon as possible, since it was my wisdoom tooth...

Yes, I realize I'm 31 (getting ready to be 32) and as of Thursday I had all 32 teeth.

But yesterday morning, I had to have all 4 removed, and it sucked.

Now I remember why when I was in High School, I avoided having it done the first time they told me it needed to be done, and then when I was 25 and was told it needed to be done I avoided the situation again. I can't stand having my mouth messed with, mouth pain is the worst, I'm a chicken what can I say. I'm known for pushing or avoiding situations until it has to be done, and at that point, I usually end up causing myself more pain. But who just volunteers for something they know is going to cause pain!?!

But this time I wasn't able to talk my way out of it

.
As I was in the recovery room, they kindly told me I couldn't have any Dr. Pepper for FIVE days…

Did you read that, FIVE days! It's killing me, I can't go without my DP. And to be honest, I did have a sip or two this morning.

If they would have told me this up front, I might would have walked out of the surgical room.

Not to mention, I had to miss a lunch/shopping date with a dear friend that I have wanted to see for over a year now.

And

another vacation day has been wasted, that is related to pain. It's pretty sad when you get four weeks of vacation, and most of it is spent seeing doctors and having procedures done. And again, I'm 31 pushing the 32 mark. But I feel as if I'm 85 going on 86!
The husband thought it would be funny to snap photos of me walking in the door after having the surgery yesterday…

Not exactly the best time to be taking a photo, if you ask me. He told me it was all about the memories... Yeah right!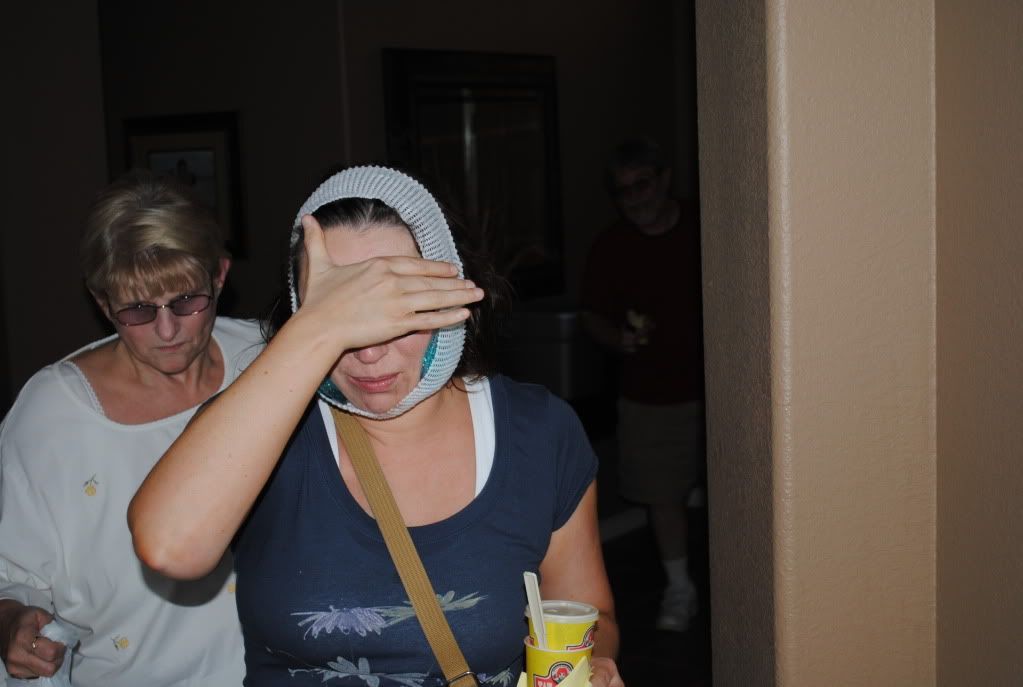 And to top it off, my husband came home with a Philly Steak Sandwich last night, and all I have been able to think about is that darn sandwich…

I'm very tempted to go get me one, even though I know it will probably kill me.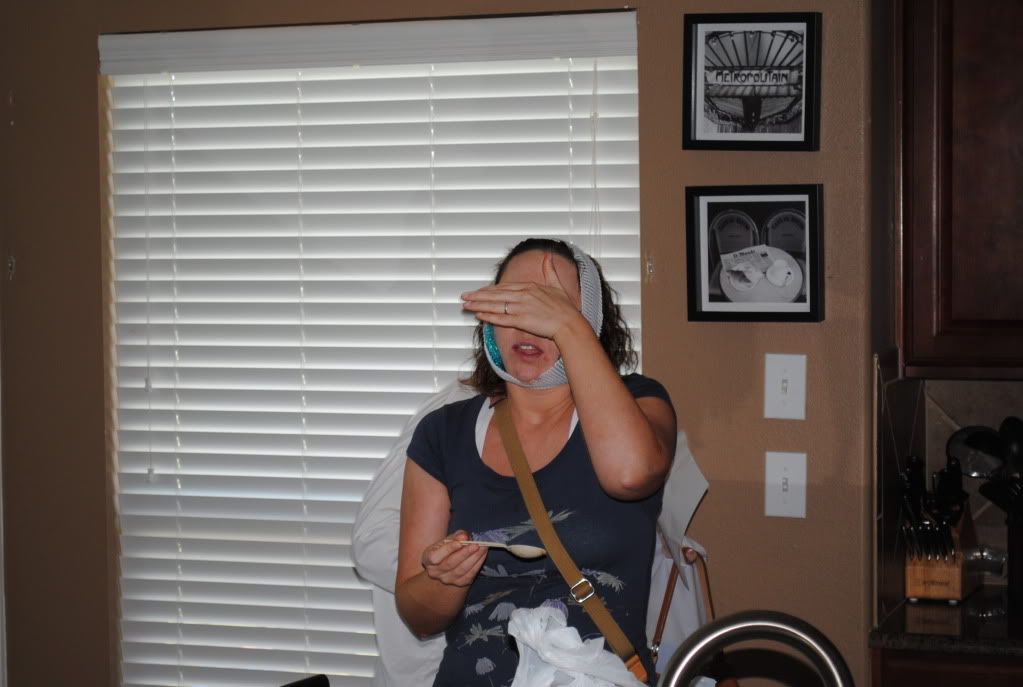 The 3rd moralers are a total waste!

And I was probably saying a few choice words, as my husband continued trying to take pictures.
At least the kiddos are having fun with BeeBee and Dar, and I'm thankful for the weekend help, again. At the rate I'm going, they should just move in. At least I get a two day break, before I go in on Monday for another nerve block in my back. What a fun weekend!
I keep saying things will start to get better, maybe we are finally at the end of this rough road, not really, but maybe this is the end of the surgical procedures. Again, how old am I!?!
I did get to enjoy some snuggle time with my Chlo-Bear this morning, as we finally got some much needed rain. It was very relaxing, and that is something I did need! Then shortly after that reality kicked in with two screaming kiddos, and a screaming mama. I'm sure at that point, my Aunt was ready to packup and go. She knows I'm not a good patient.