What a morning,

for whatever reason I have been really a little grumpy the past two days.

I feel like I have been yelling and getting onto the kiddos nonstop this weekend.

M

y mind has been a little preoccupied, as we are getting closer to Monday, and I have another procedure in the morning, and to say I'm a little nervous, is an understatement! Not to mention,

I will have to get up before 7:00 (yes, I stress about having to get up early) so I can enjoy my Dr. Pepper and breakfast, since I have to go 6 hours without food. But I have been stocking up this weekend, eating everything in sight, so I should be okay for those 6 hours.
This morning, I was on another kick with wanting to cook breakfast (what the heck is wrong with me), so I was on the internet searching for something good.

I was limited on what I could fix, since my kitchen isn't loaded with food.

I came across a recipe for cinnanom toast.

I know how to fix cinnanom toast, but this recipe was a little different, and it looked interesting so I gave it a try.

It was very tasty

, both kiddos enjoyed their breakfast this morning, yay for that.

But I have learned that trying to fix breakfast in this house isn't easy.

Both kids are pulling on me, fussing, screaming and getting into everything, trying to get my attention.

So, in order for me to fix breakfast without my kids having, it's the end of the world tantrums, I need to get up before they do, and that isn't probably ever going to happen.

So, what happens when mama's in the kitchen...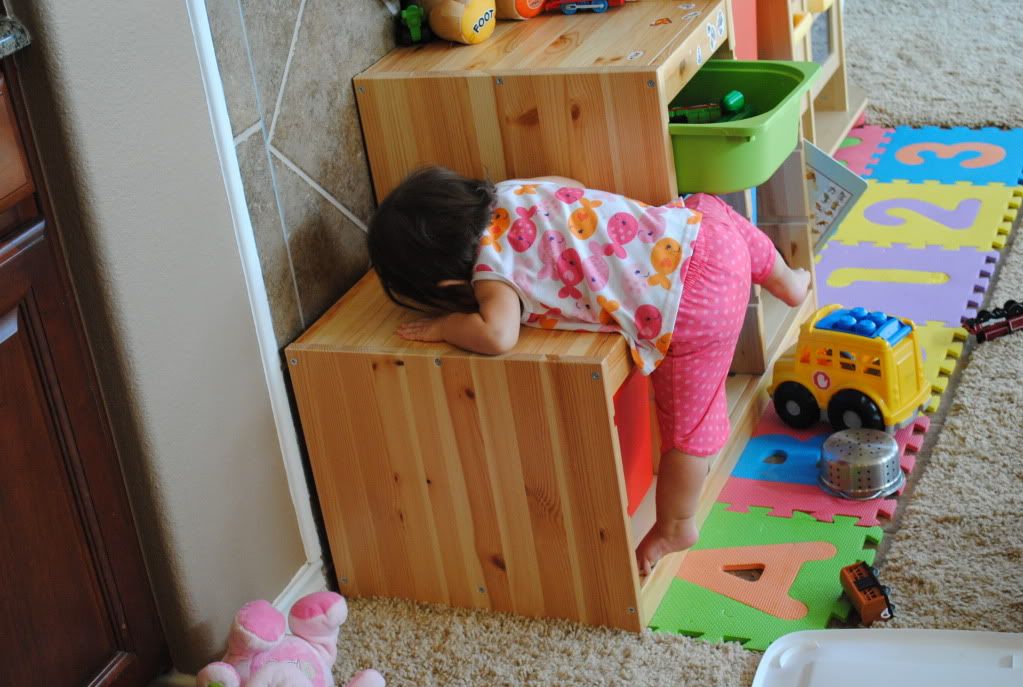 Something she shouldn't be…
We bought this toy bin back at Christmas time...
Spring forward 8 months later, and you get this…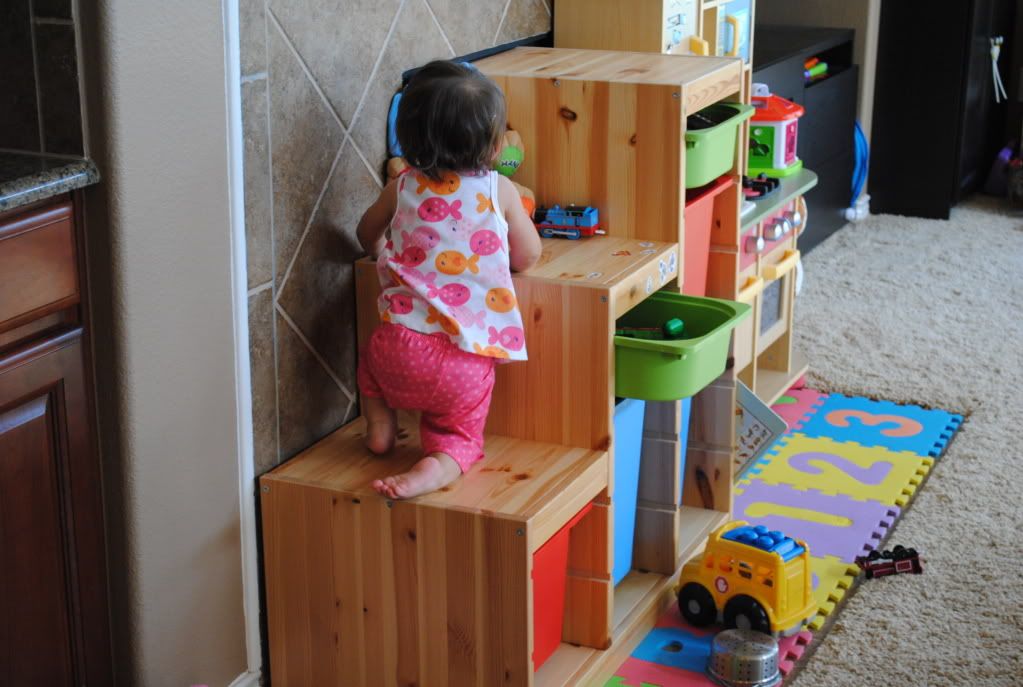 She was so proud of herself, me not so much…
And the little man decided to join her…
All was going well, until bubba decided he didn't want her on his bed anymore…
Yes, he pushed her off the bed. Not a highlight of our morning...
It's been a pretty entertaining morning, with me yelling and getting onto the kids for breathing, and them getting into everything, so they could hear me yell.

A great Sunday morning.
How have you spent your Sunday morning?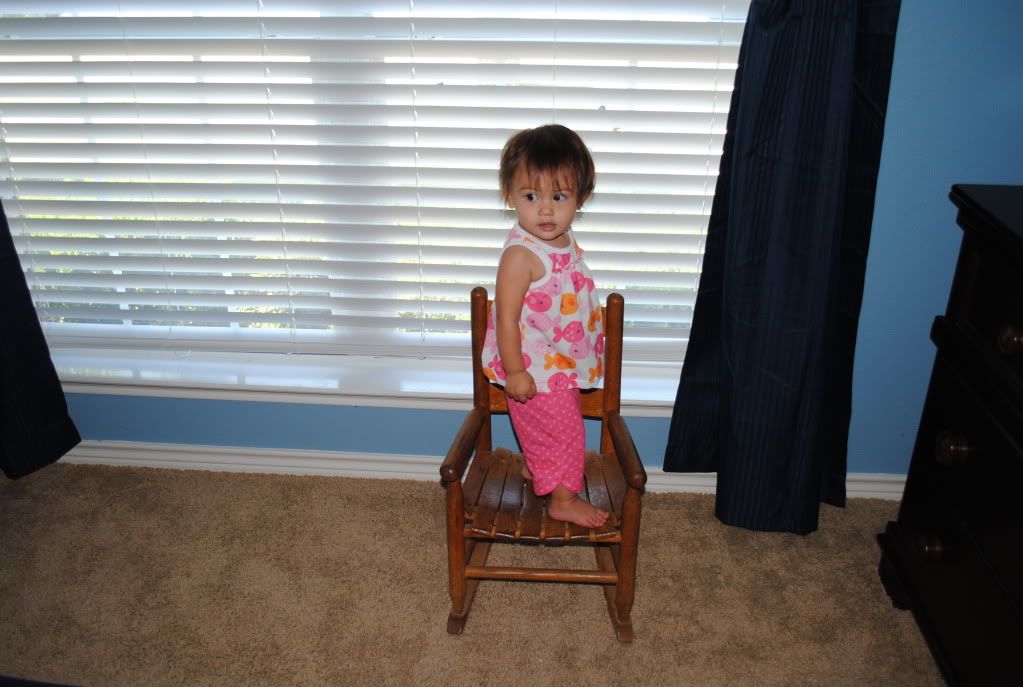 I could use a spa day… Oh how I miss my spa days…
Maybe one day, we will meet again…