Who's up for a road trip!?! I'm not a fan of being locked in a car, but we thought we would give it a try. Few things I learned from our little family road trip.
1)
Don't start out on a road trip, when you have drank 8 bottles of water and a large Dr. Pepper from Sonic. You won't even get an hour down the road before you have to go the bathroom. We didn't make it three hours on the road without having to stop four times.
2)
Don't let the husband get directions… They are always bound to take a short cut, and the short cut isn't a short cut. You will get lost, or add an hour or two to your trip. True story, my husband is famous for his short cuts.
3)
Make sure you leave on a full stomach, or you will be stopping at every fast food joint you see.
4)
Make sure you have plenty of snacks for the kiddos, or it is going to be a really long trip.
5)
Leaving at night is best for the kiddos, but if you and the husband haven't had any sleep, you are only going to make it an hour or so before you have to pull over for the night. And since the kiddos have been sleeping, they most likely will be a little energized when you do stop, meaning you aren't going to get much sleep.
6)
Don't pack like you aren't ever coming back! Our car was loaded to the max, and made for an uncomfortable ride, since we didn't have any space to move or stretch out. I will give myself some credit here, we did pack our stuff in plastic storage boxes, and it made it super easy for loading the car, and the storage boxes carried a lot more than suitcases. So go me!
7)
Be prepared to hold everything for the driver, meaning water, sunflower seeds, hats, phones, etc… Between my purse, backpacks, iPad and all my husbands stuff, I had no room.
8)
DVD players are great for the road, but when your son knows you have different DVD's, he will throw a fit every 5 minutes wanting to watch something else, or watch something you don't have. Not to mention, every time we get in the car now, he thinks he gets to watch a video.
9)
When you are going on a road trip, pack a little bag with a toothbrush and set of clothes. This will come in hand, if and when you have to stay the nigth some where. Meaning the husband won't have to unload the car, for a 4-5 hour nap before getting back on the road. Yeah, both going and coming we had to stay the night in a hotel, and I didn't have my toothbrush or a change of clothes. I was very excited when we got to our destination, so I could brush my teeth, and change clothes.
10)
Lastly, don't leave the resort town when everyone else is leaving. Most hotels/resorts have a checkout policy for 10:00, meaning that is when most people leave. It took us two hours to go 30 miles.
Vacations are always nice, and you always look forward to them, but there is nothing like coming home from a vacation, walking into your house, being amongst your own stuff, knowing you get to sleep in your own bed.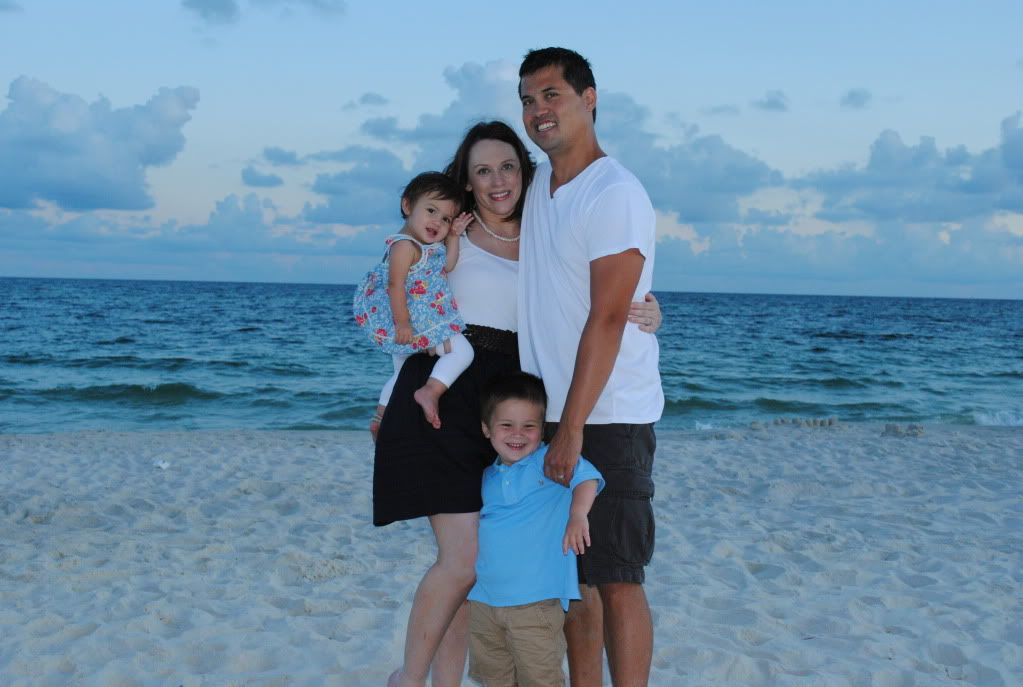 I have to start perparing myself for our next road trip, in 11 months and 2 weeks
from now… Yes, I will start stressing about it now. I know, I feel sorry for my husband too, sometimes…