Happy Wednesday, hope everyone is having a fabulous week and staying cool. It is just effin HOT! I'm ready for a major cold front to come my way, and for it to stay a few days, if you know what I mean. This 107 degree weather, is for the birds.
With me being

down and out the past few weeks, I hadn't been getting dressed, I seriously spent 4-5 weeks in my jammies. It's funny, the first few days I enjoyed not having to get up and get ready. But after the first few days passed, I started to get a little down, plain and simple I didn't take care of myself. After the surgery I gained about 10lbs, and I all I wanted to do was complain about everything, while eating everything in sight to deal with the stress. Am I the only one that eats like crazy when I'm stressed!?! I sure hope I"m not alone. Last week we went on vacation, and it was nice getting out of the house. The walls were starting to cave in on me, and I needed the fresh air, and the beach was the best place for me to get away from it all for a few days, before the reality life set back in. Yesterday was my first day back at work. That meant getting back into the routine of getting up to an alarm clock, and rushing around the house like a mad woman, trying to shower, fix my hair, put make-up on, and get dressed so I can get out of the house by a certain time to be at work on time. By the time I do get to work, I feel like I have already put a full day in. Don't know about you, but that morning routine can be a little exhausting at times, especially when you have two little ones getting into everything.
Since I did get dressed this week, I will be joining the dress up party over at The Pleated Poppy, for What I Wore Wednesday.
Tank - J Crew
Skirt - Anthro
Belt - Target
Sandals - Target
Necklace - James Avery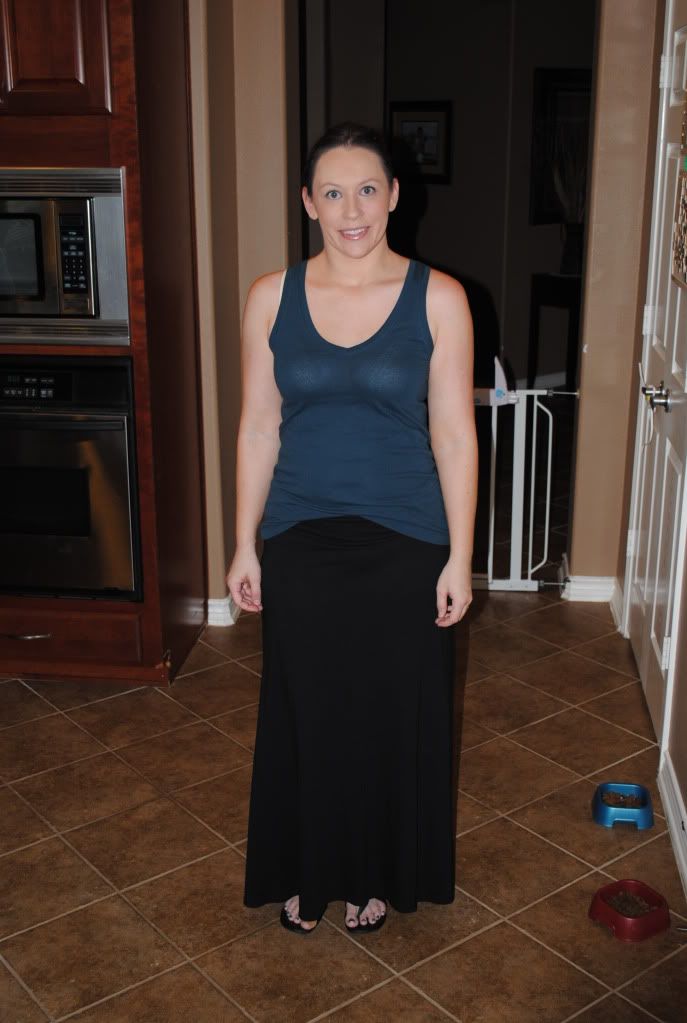 Top - Banana Republic
Maxi Skirt - Express
Sandals - Target
Happy Hump Day, and cheers me hopefully making it through the week.