What a traintastic weekend we have had!

We celebrated my baby boy's 3rd birthday, and it was a wonderful day surrounded by family and friends!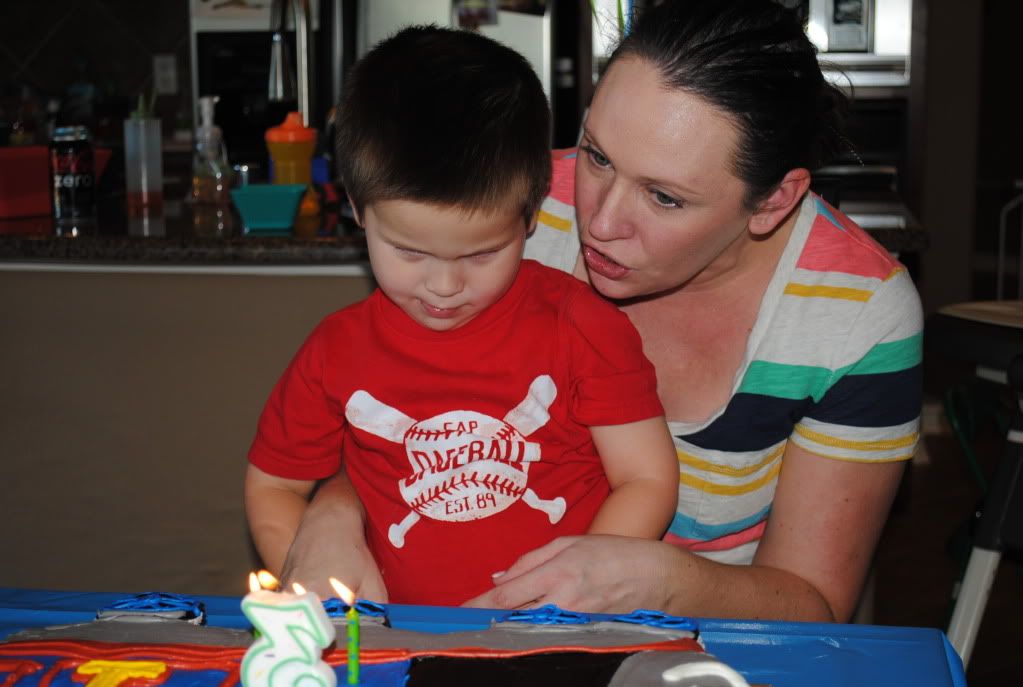 I don't know about you, but I always get EXTREMELY stressed out, when it comes to the birthday parties.

I want them to be so perfect, that I end up stressing myself and everyone else out.

And at the end of the day no matter what they're always perfect, due to the family and friends that come together to help us celebrate.

But until the actual day arrives, I always stress out about the decorations, food, and making sure I have enough in place for everyone to have a great time.

So yesterday, I was really stressed and I think it showed more than usual for whatever reason.
Here is a little glimpse into our day…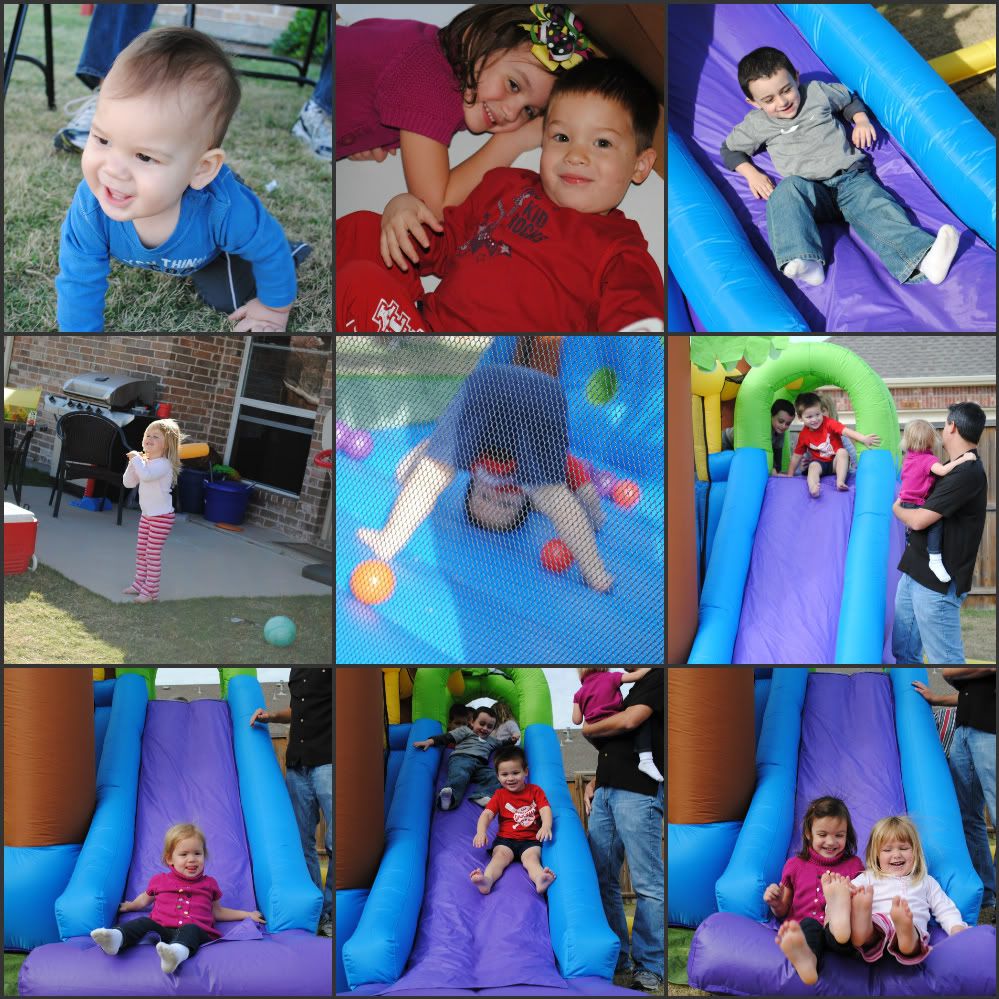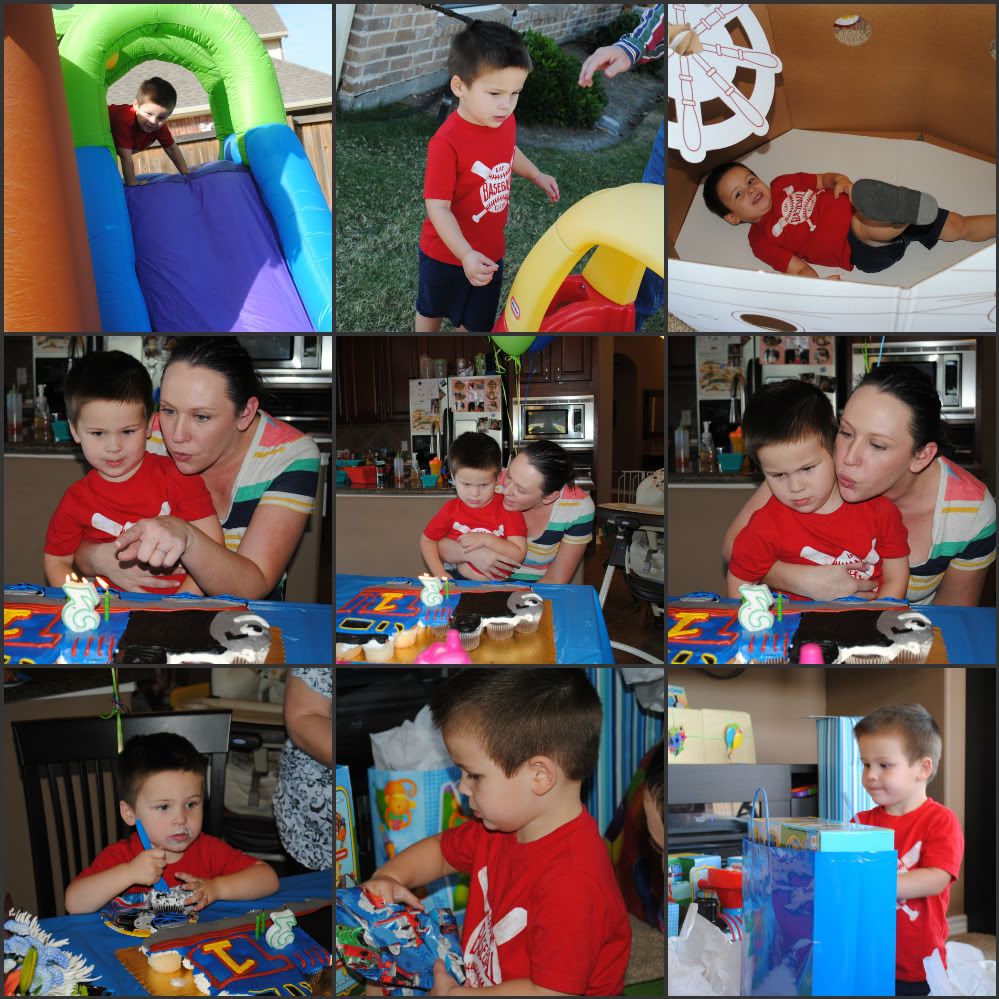 The little man enjoying his day…

But he gets so shy when it comes to everyone singing him Happy Birthday!

It's so cute to watch him be so bashful…
And the day wouldn't be complete without this adorable baby girl!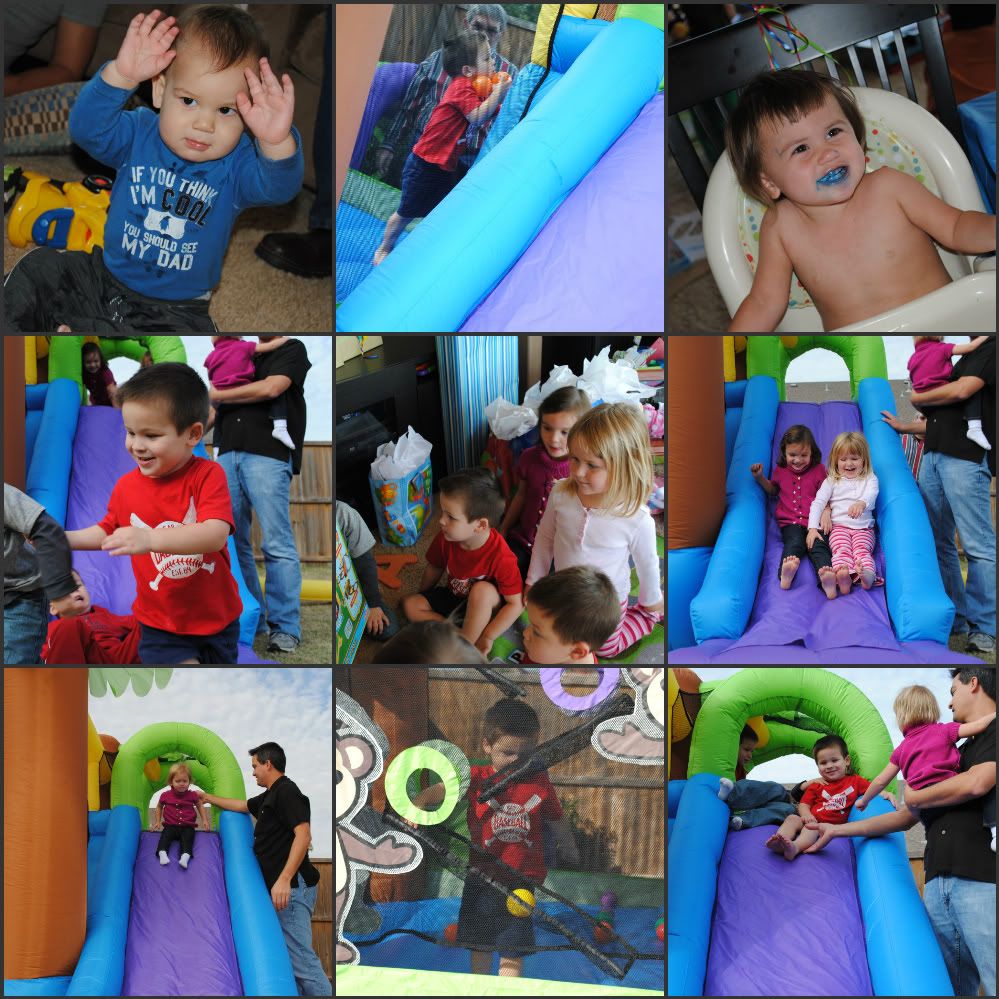 All in all, it was great day! And thank you to everyone, that helped make his day perfect!
Hope whatever your plans might be, for this beautiful fall Sunday, that you're having a traintastic time!

We are going to take it easy today, and play with all the wonderful gifts we received.

We have more train tracks than we know what to do with.

So our Sunday with be full of Thomas the Tank Engine, and a little Chuggington on the side.
Cheers to a wonderful and blessed weekend!