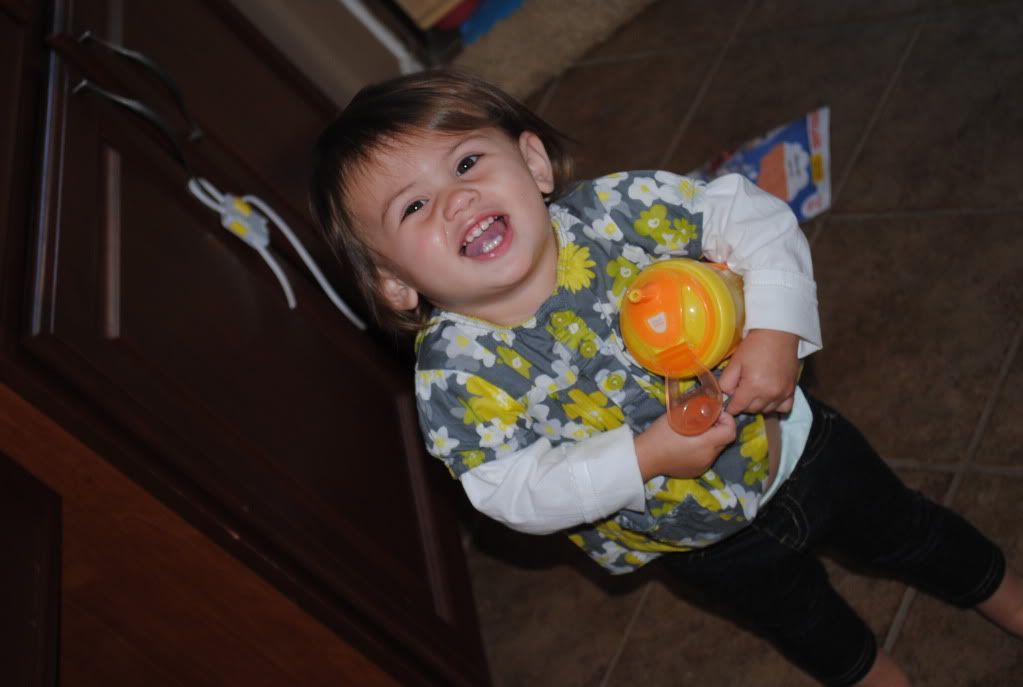 Sweet angel, today you're 16 months…

As I say it all the time, where has the time gone!?!

You're such an active little go getter.

You

don't let anything stand in your way, including mama & daddy!

You climb on everything, it's nothing to walk in our house and find you on top of the kitchen table.

Not that, that's where I want you, because I don't, but you don't listen to well! You're very determined, my strong willed child!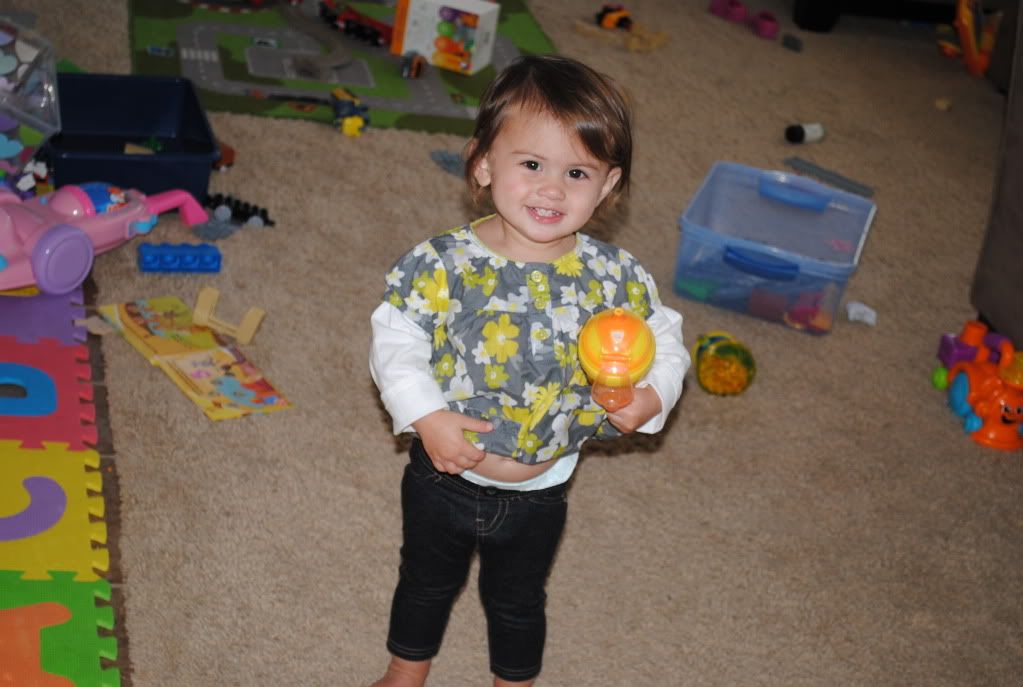 You love your bubba so much!

I love to watch you two together…

Your bubba loves you just as much, even though he doesn't want to share with you!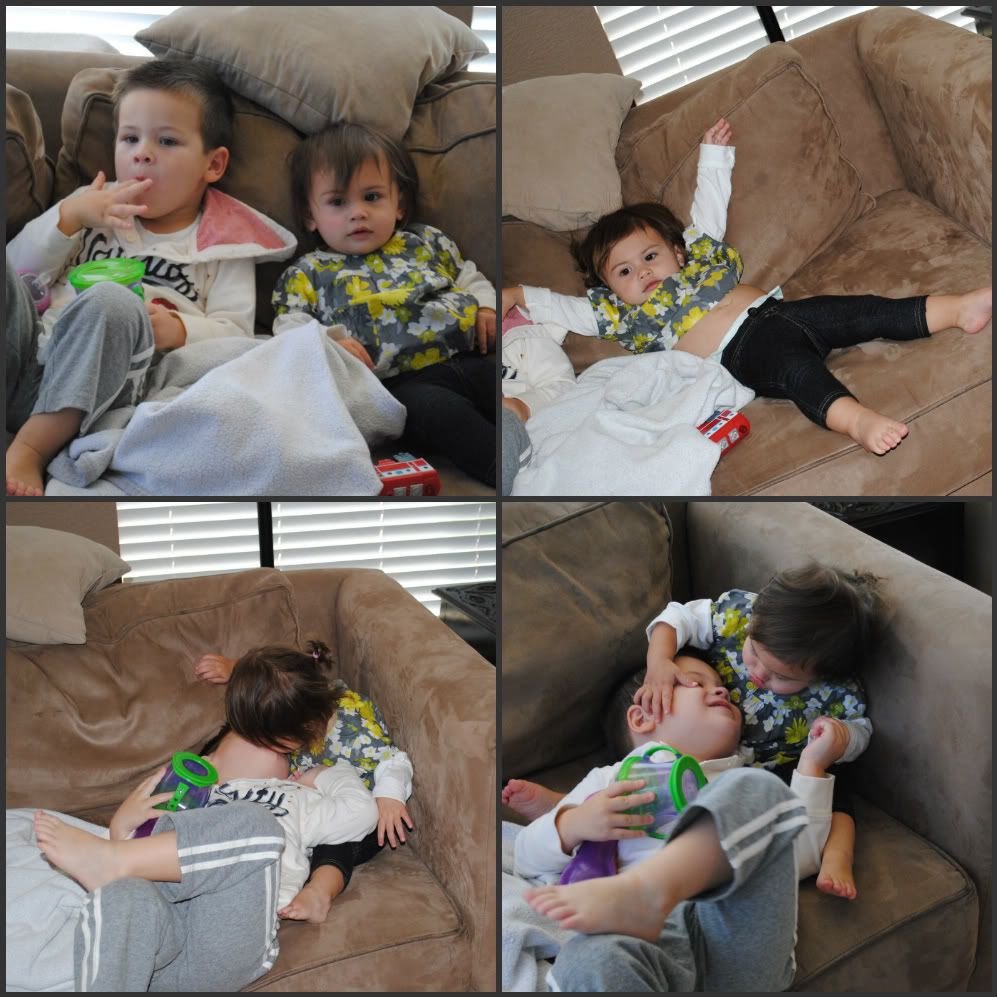 You're my own little garbage disposal, you eat around the clock, no joke.

I want to know where it goes, because you weight nothing.

But from the time you get up, until you go to bed, you are either at the table, or have a snack cup in your hand.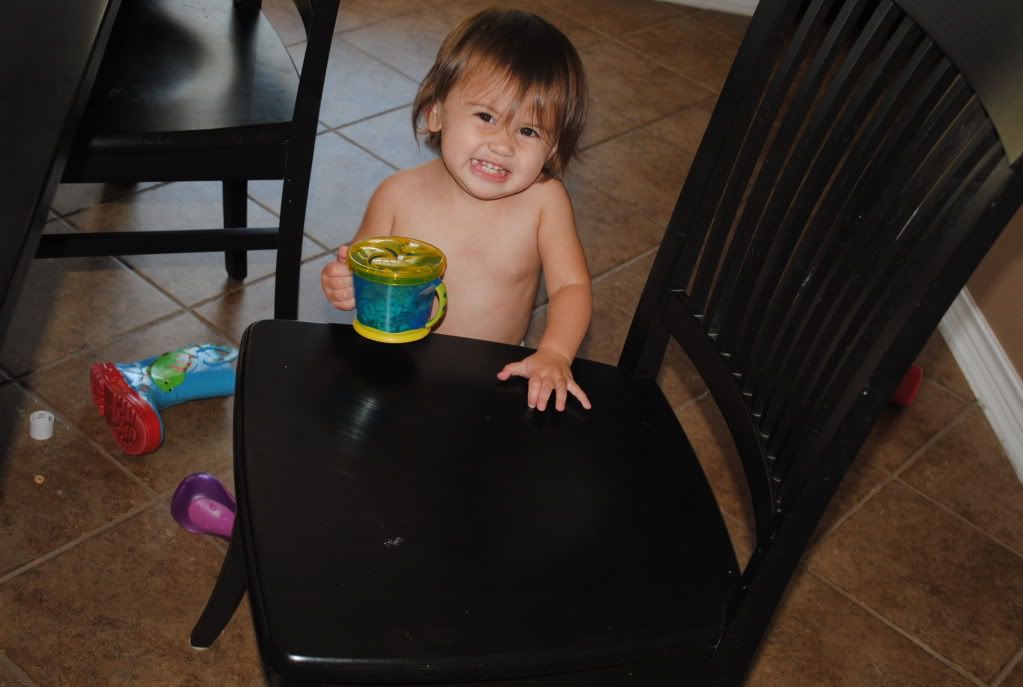 ***Cheese***
Sweetheart, and I do mean sweetheart, you have attitude…

Not always in a good way either.

I can tell, you're going to keep me very busy!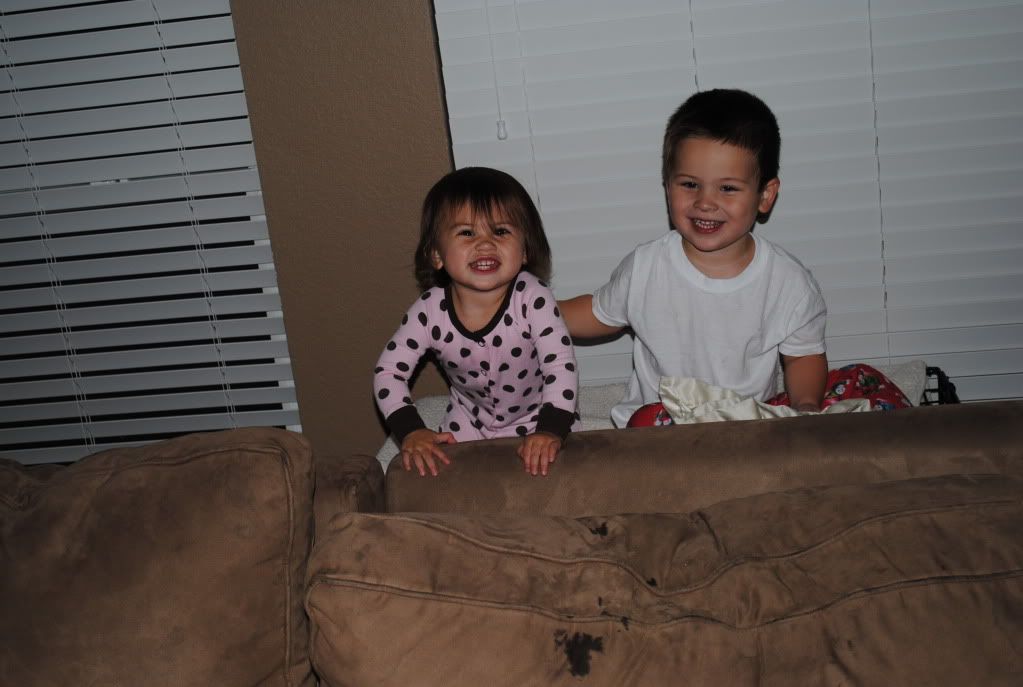 Sweet angel, we LOVE you!

Happy 16 months!