Oh Friday, I was very happy to see you today even though I had to be up at the butt crack of dawn.

I was so proud of us this morning.

We had to be at the school this morning at 8:45, for an Intake evaluation for M.

As we are pulling out of our driveway, I start bragging about how we are going to be early, and I just couldn't believe it.

As we pull into the school, entering into three different parking lots that said WRONG WAY, we just pretended that we didn't see them.

I noticed that I forgot the file, with all of M's info. Aftering saying a few choice words,

I

dropped the husband and M off, while the little girl and I drive back home to get the paperwork.

Around 30 minutes later, we were able to join the husband and M for his evaluation.

But of course by this time, we had already missed most of it.

My brain decides to go on vacation at the worse times.

Luckily everyone at the school was very understanding.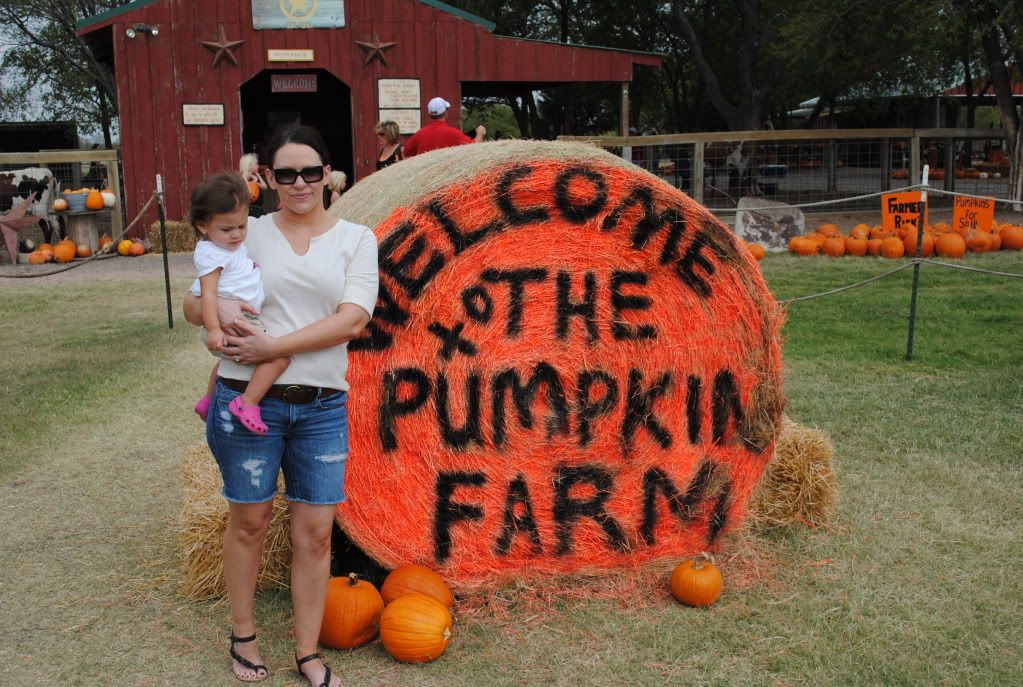 We decided after the evaluation that we would take the kiddos to the pumpkin patch, Big Orange Pumpkin Farm.

Last year we took them to the same one we went today, a little tradition of ours, to kick off the fall festivities. M was so excited, the entire way there he was talking about the cows, and making moo sounds.

We picked a great time to go, it wasn't too crowded.

T

he kids got to do what they wanted to do, without having to wait in line, or having the bigger kids push them out of the way.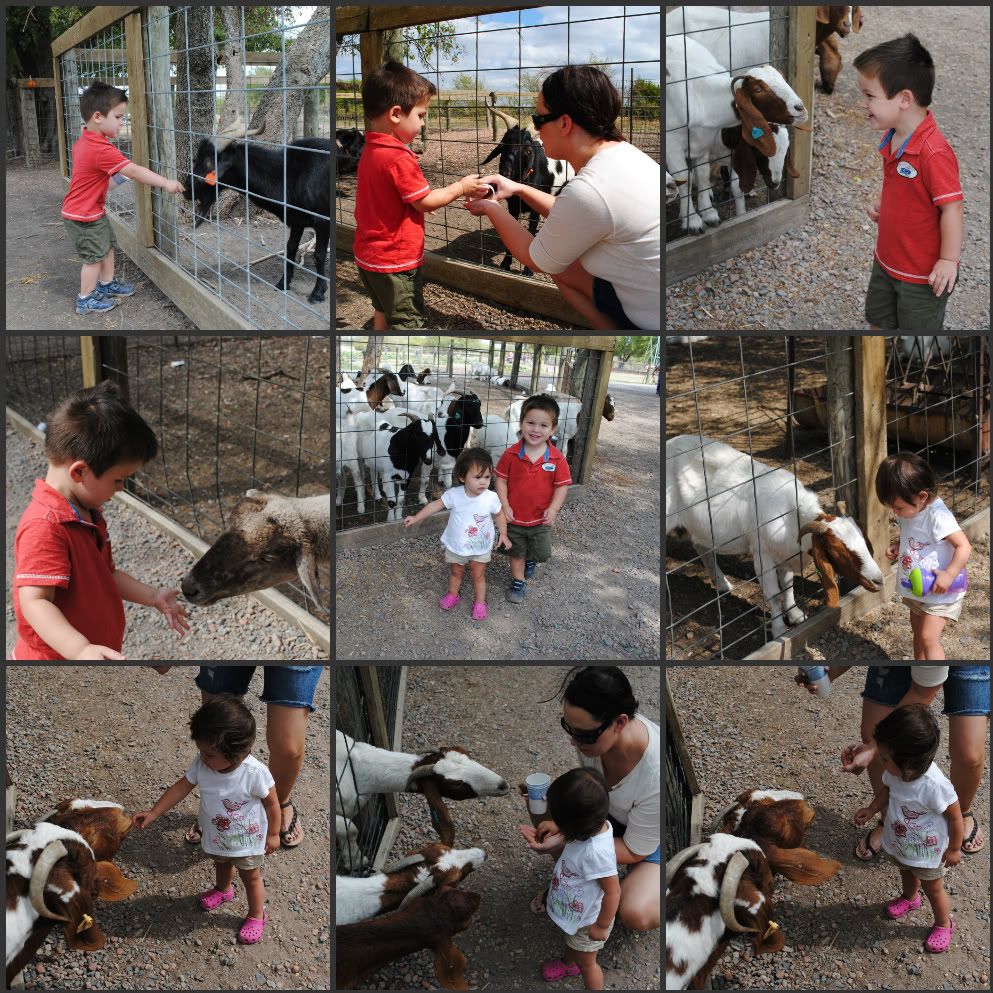 feeding the goats & sheep...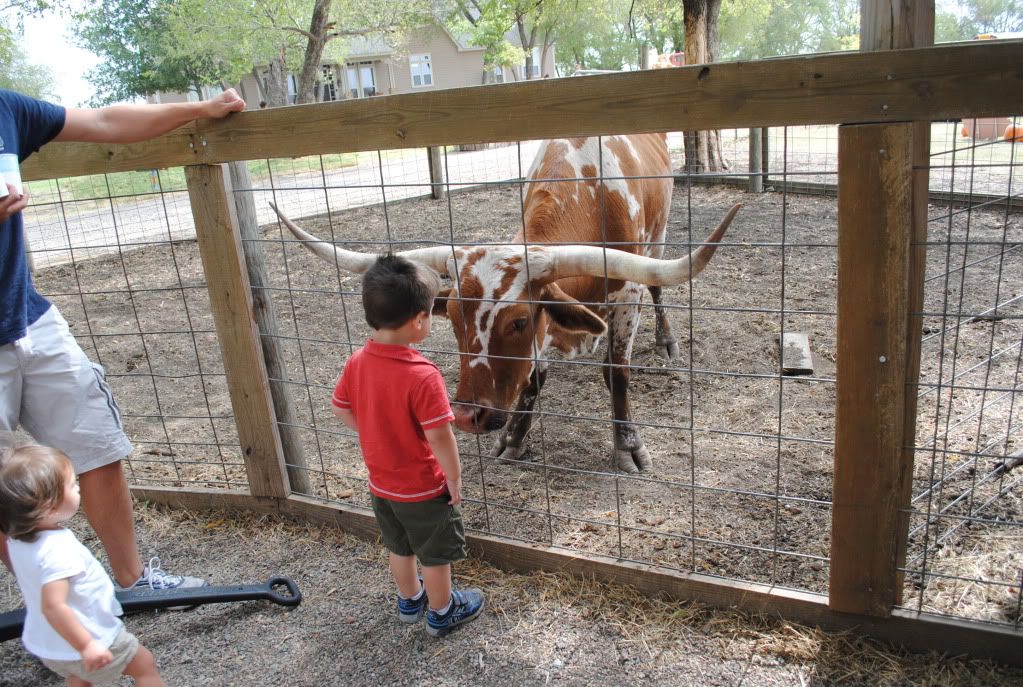 letting the longhorn know what's up...
enjoying her first sip of the good stuff... drinking mama's dr. pepper when I wasn't looking, little stinker!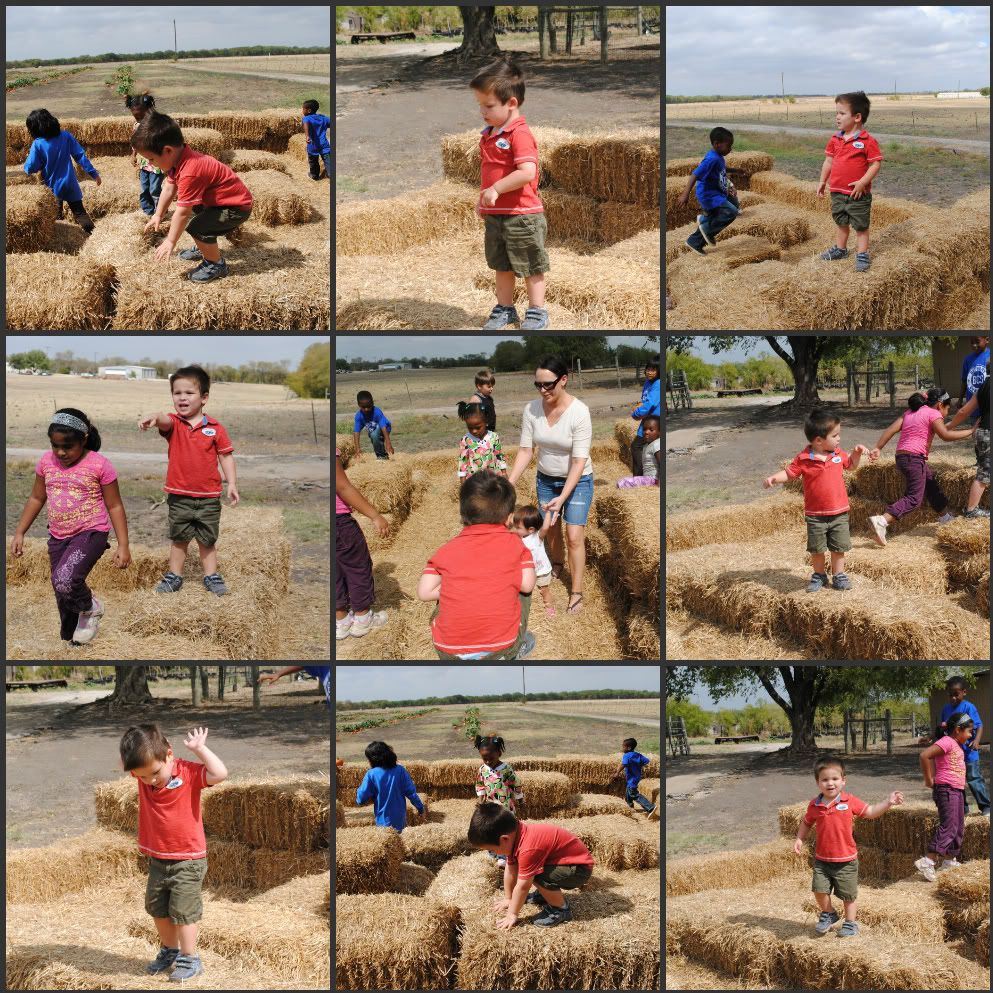 little man playing in the maze, more like on the maze... he enjoyed getting to jump and run on the hay bales!
a very tired little girl playing in the hay, herself...
playing on the hayride, and A getting her first little crush... she got upset when we wouldn't let her sit by the little boy, when the tracker started moving. too bad he lives in McKinney, and is two years older than you!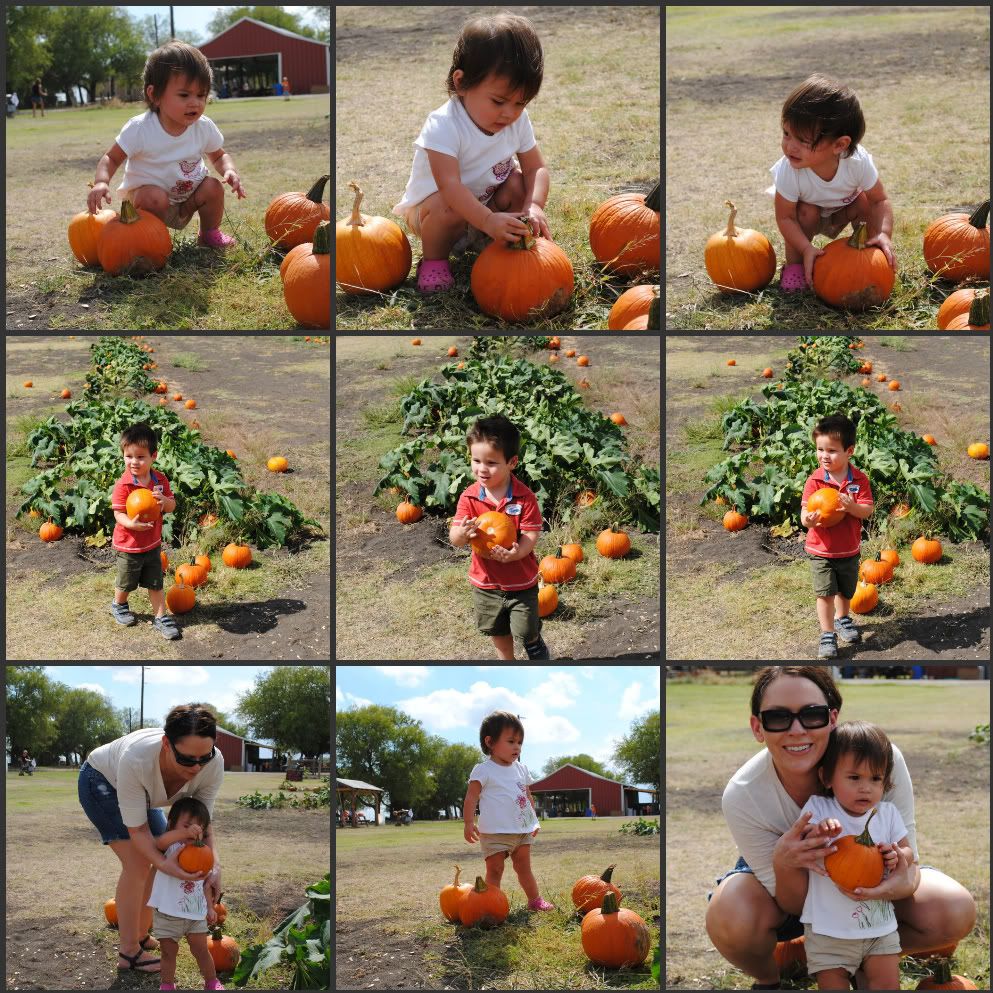 getting to pick out our pumpkins... this was A's first time getting to pick her own pumpkin. we will be painting them sometime this weekend.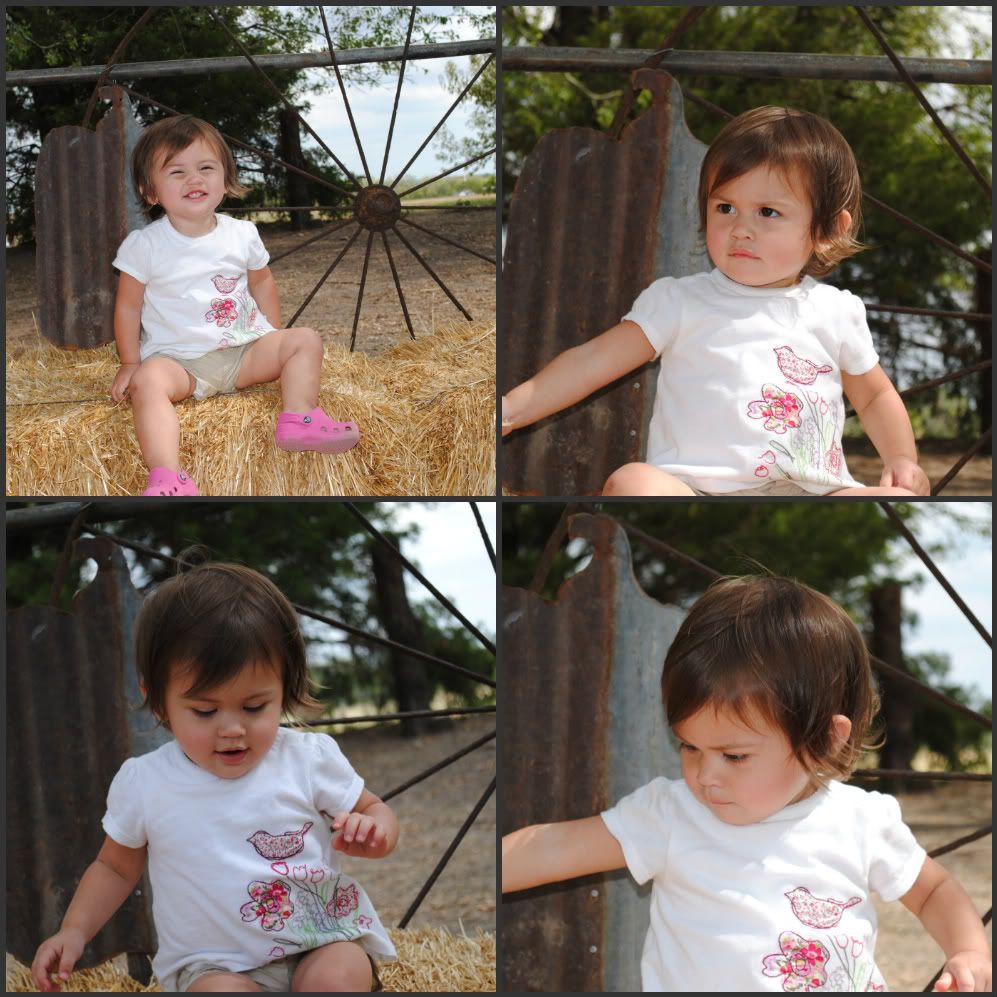 A having a little photo shoot... what a little cutie!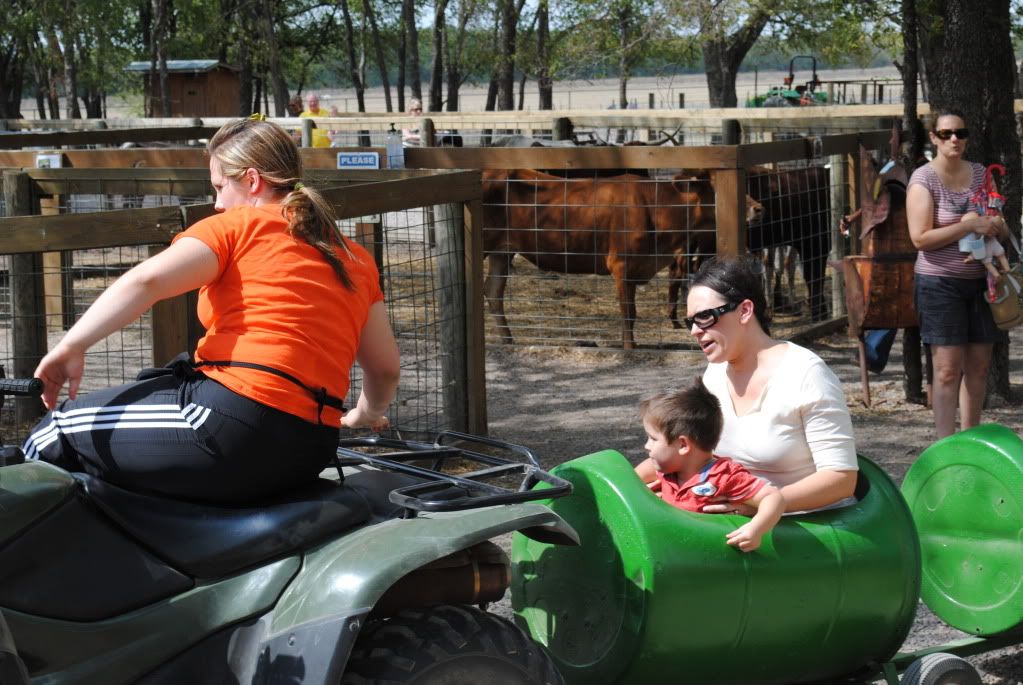 i don't know how i got my butt into that barrel but i did... the little man had fun getting to ride around the farm in the barrel train.
After a really busy day w
e are calling it a night... Cheers to the weekend!
Goodnight sweet angels!