The past week has been a blur between being sick, and then running non-stop from one get together to another.

At this very moment, I feel as if I could just pass smooth out!

Then to top it all off, I ended up busting a ligament, and fracturing two of my toes.

And it is the opposite foot from the one that I have RSD in.

So, it's been a little difficult to walk.

The doctor offered up a wheelchair, but I just couldn't do it.

I have a nice long six weeks that I get to wear that wonderful ugly black shoe again.

It feels like just yesterday I said good-bye to that shoe, and it has found a way back into my life.

Also no physical therapy for six weeks, which my other doctor is going to love that.

I'm sure come Monday's visit, I'm going to get a lecture as if I'm in high school again.

Right now, I just want the pain to go away; the doctor said it would take a couple of days to a week before the swelling and pain would calm down.

My luck it will take a week or longer.
Before all of this happened, we did join the family for a pumpkin painting party.

It was a nice get together.

I love this time of year, as traditions are taking place, and it seems like each weekend we are doing something fun.

I had warned my sister-in-law that my little lady paints everything in sight, including herself, but I don't know if anyone believed me, until she took black paint to a white door…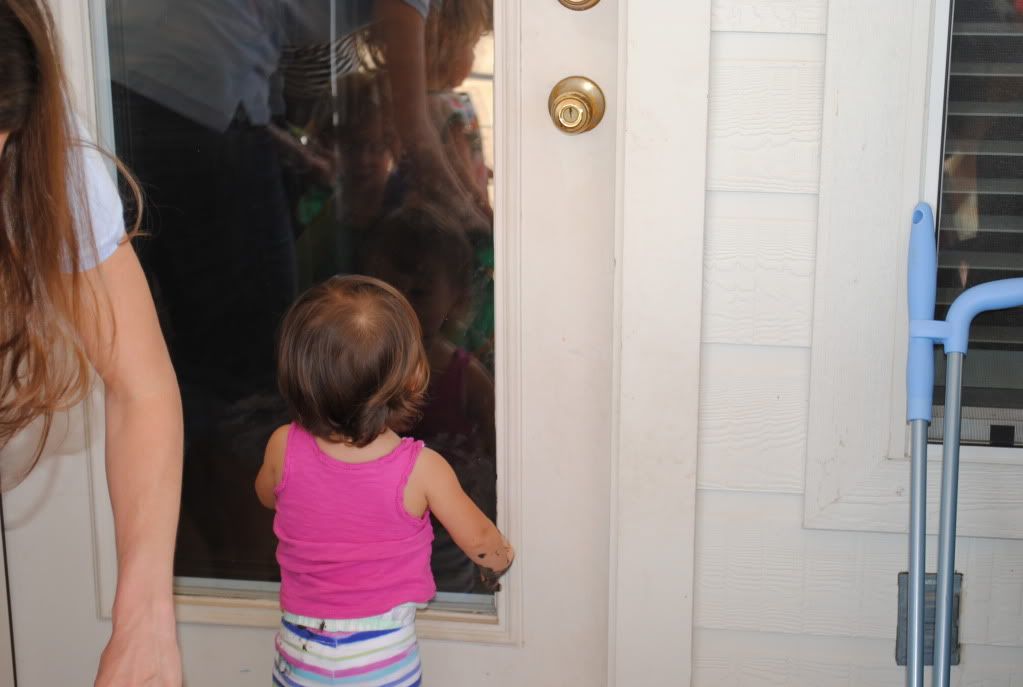 right before the attack...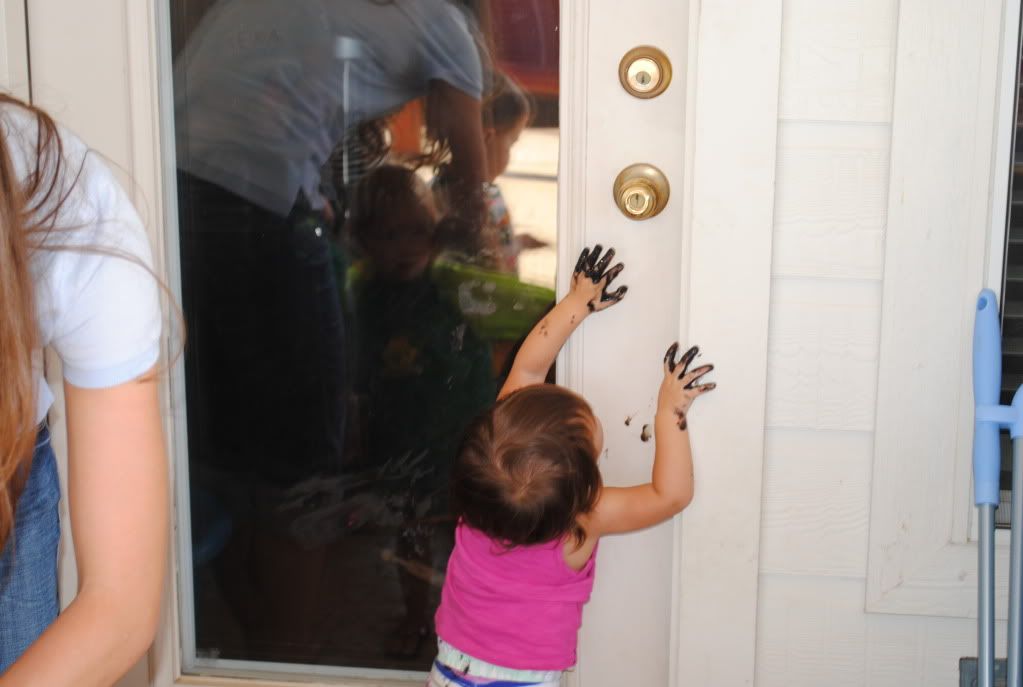 here she is leaving her mark...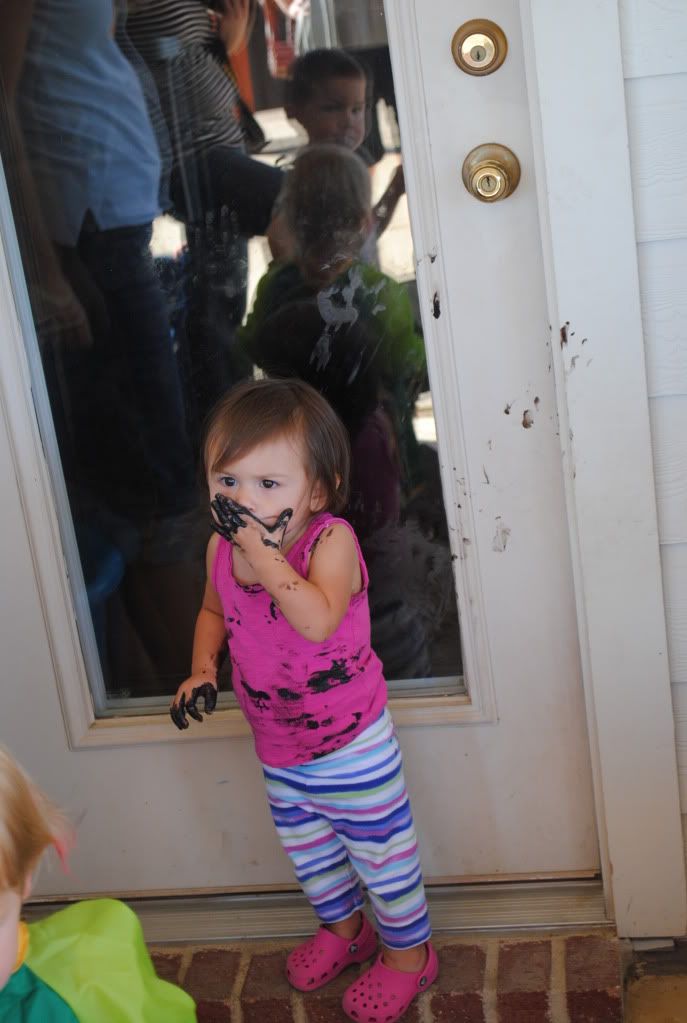 oh ya, she got it all over her mouth...
Even though most of the paint ended up on her, she did actually get some on her pumpkin.

Daddy ended up having to give her a bath.

The little lady wanted to be held, and no one but mama would hold her due to how messy she was.

But she is such an adorable mess.

I can't help but laugh every time I look at these photos.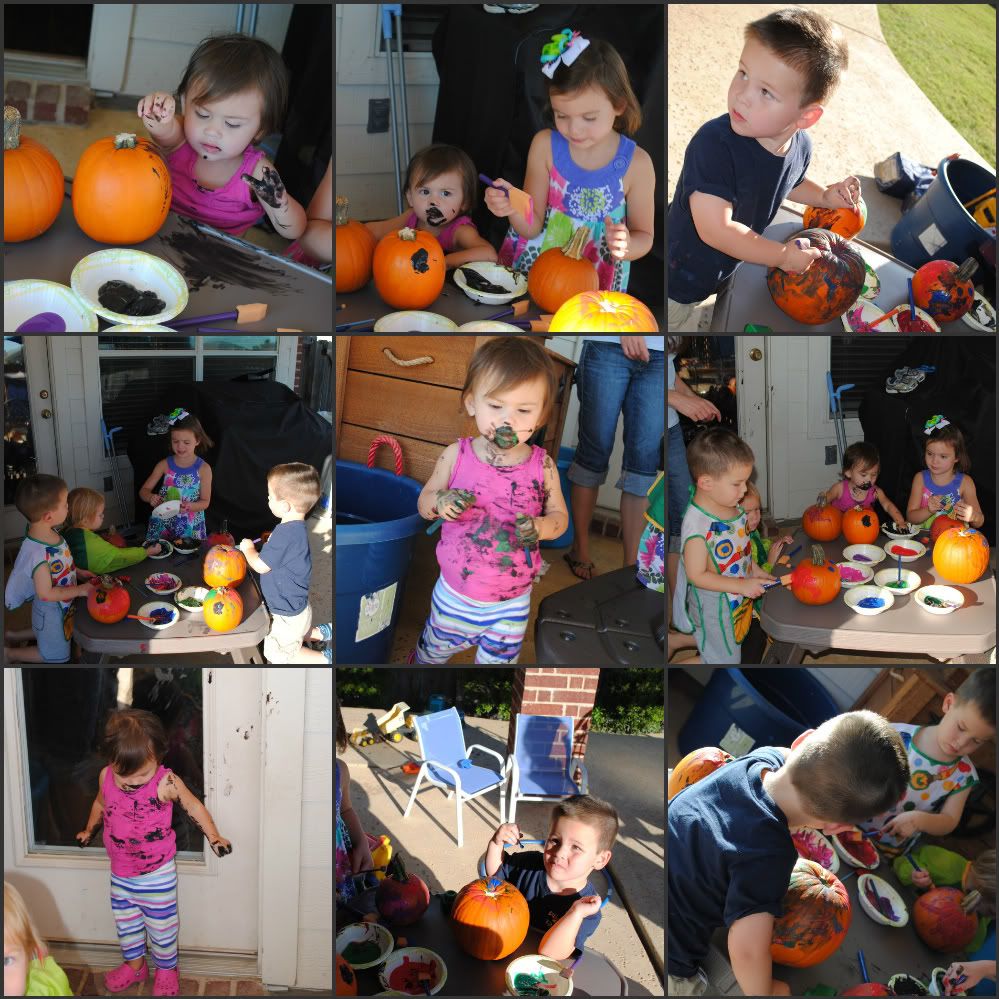 see how clean everyone else is!?! yeah, my little one is a true artist...
I am working on a fun project that will result in a giveaway.

I'm excited to share it with y'all, but I'm not quite finished yet.

I'm hoping to be done by this weekend, so keep a lookout for something fun, or I think it's fun.

This is right up my alley!
Goodnight sweet angels!