Have I mentioned that I LOVE Boo at the Zoo!?!

I pretty much wait the entire month of October for this.

All the little kids dressed up in adorable costumes, being with family, and the kids having a great time…

What's not to love about it!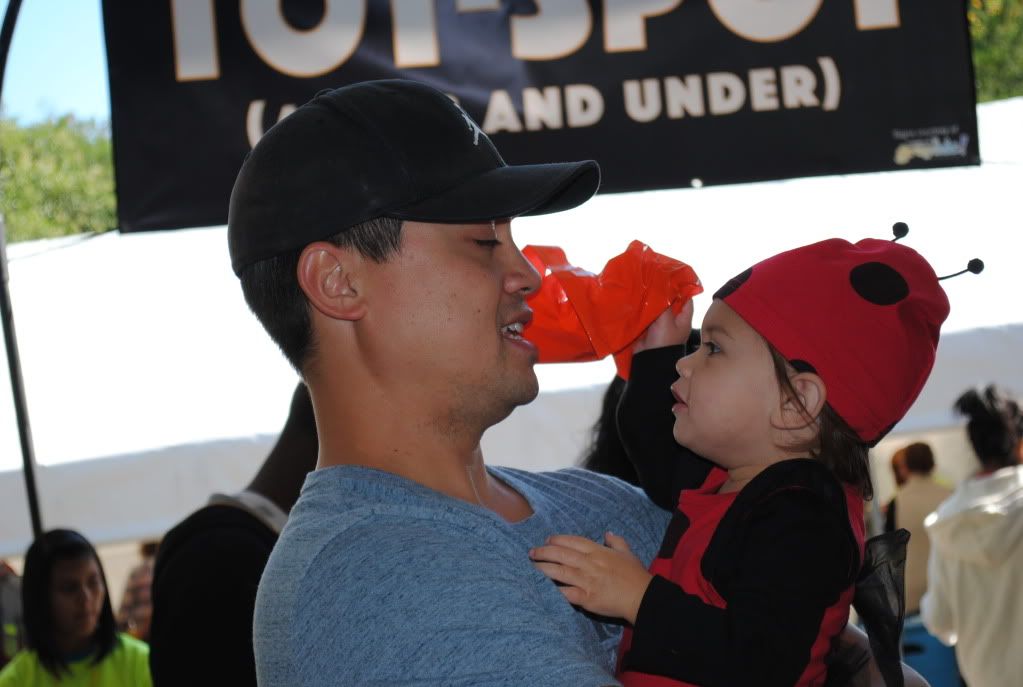 ***daddy's little girl all the way***
As usual we tried for a group photo of the kiddos…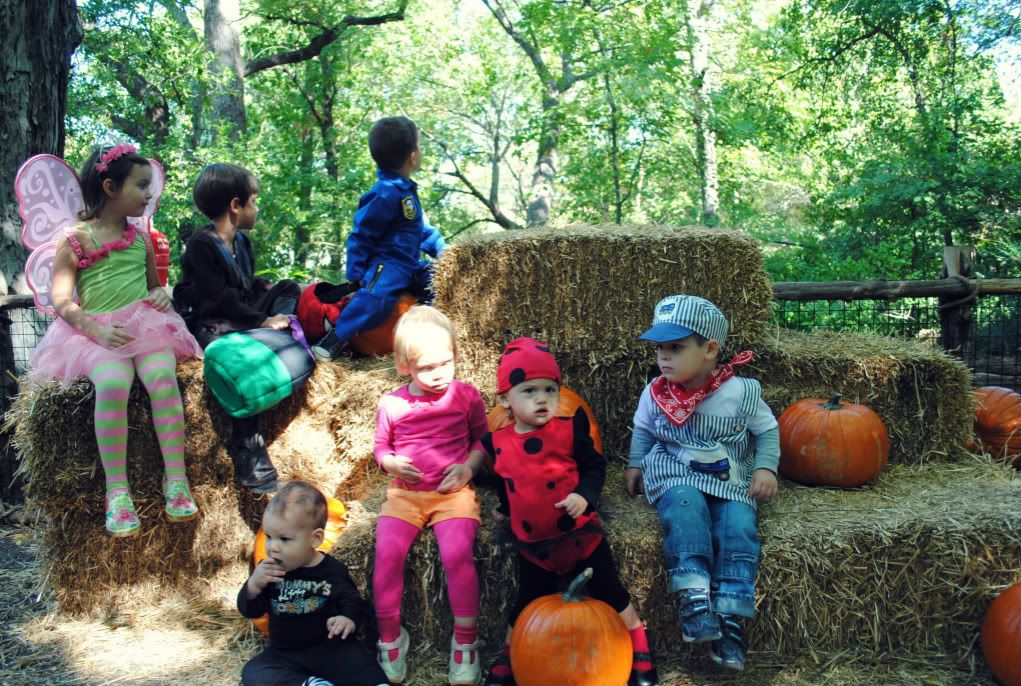 Poor little C, the sun was right in her face. If only the kiddos would listen, when we ask them to be still and look at the camera. I mean we aren't asking for that much!
It was a perfect day to go to the zoo, the weather was just right…

Unfortunately we weren't able to stay that long; the husband had to work, so we didn't get to walk the entire zoo. We played a few games, and A kept trying to take more than one prize... She didn't understand that you only get ONE...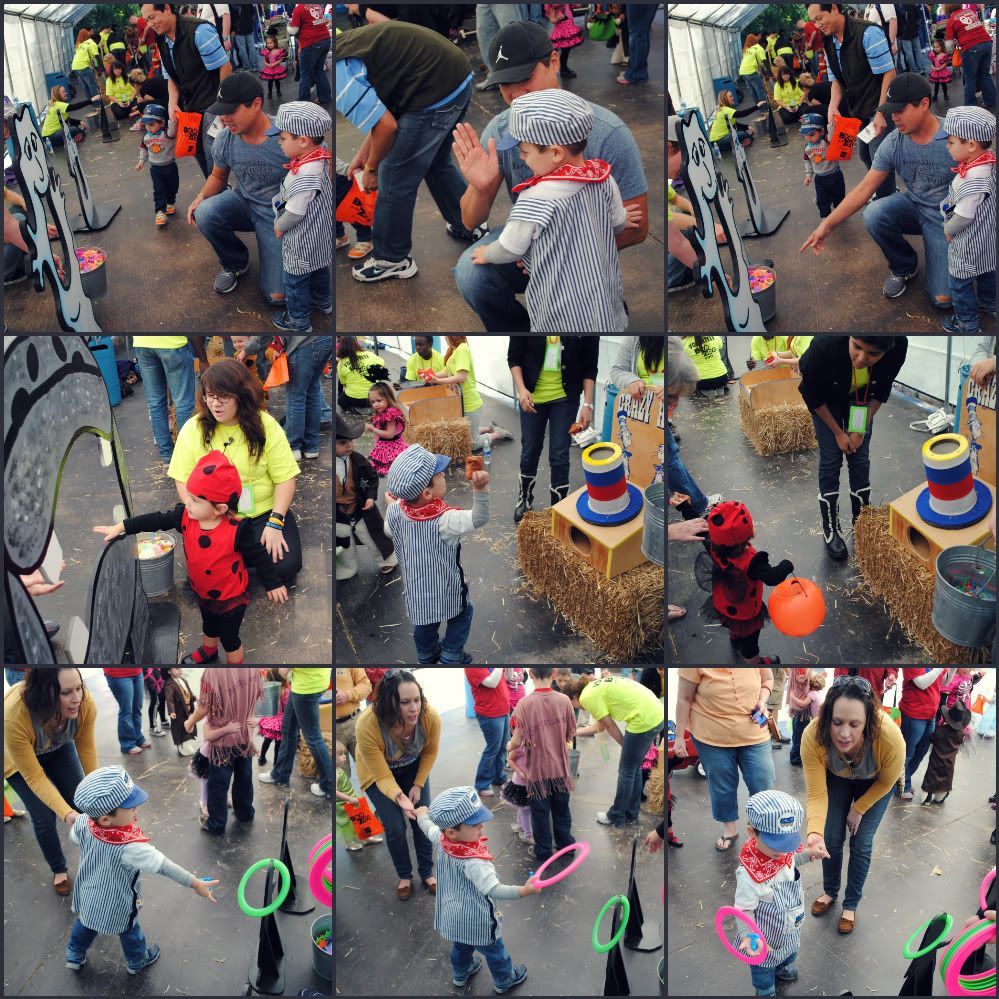 And I kid you not, this is the second year in a row that a random person has come up to us, and wanted their child to be in a picture with ours. This time is was just A, because their costumes were just a like, just the other little girl was a bubblebee... This is just weird to me, but how do you say no!?!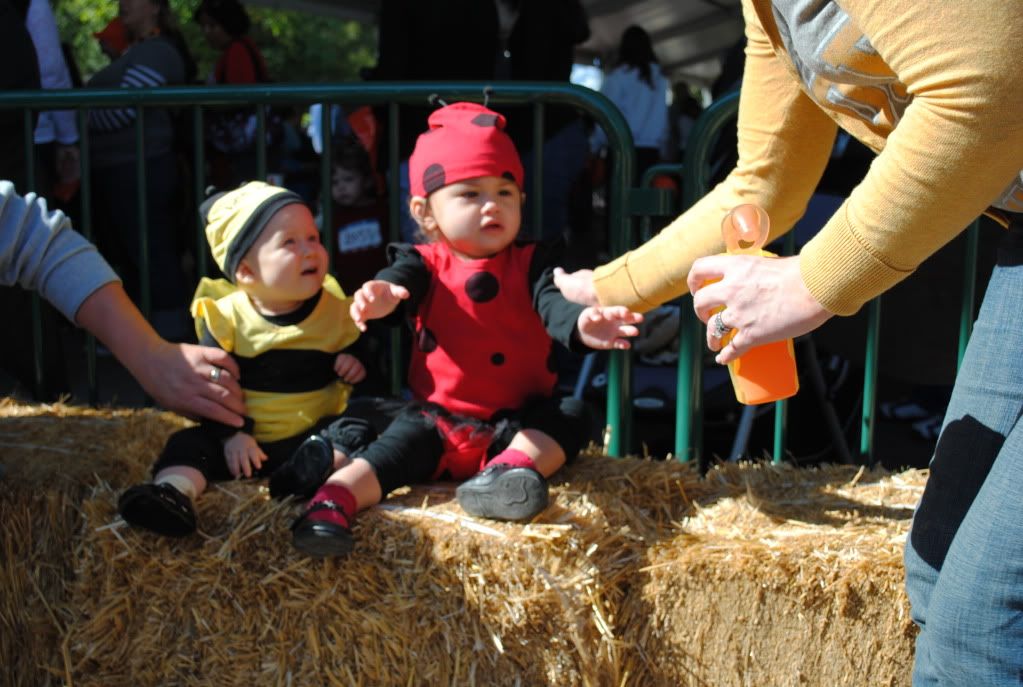 We did get to see a few animals along the way, but that was about it.

The little man was only interested in the monkeys any way.

It was kinda funny, this one monkey was swinging on a rope and flinging himself into the glass, he kept doing this over and over.

Everyone was getting a kick out of it, it was pretty funny. I just kept thinking, doesn't that hurt!?! I guess not!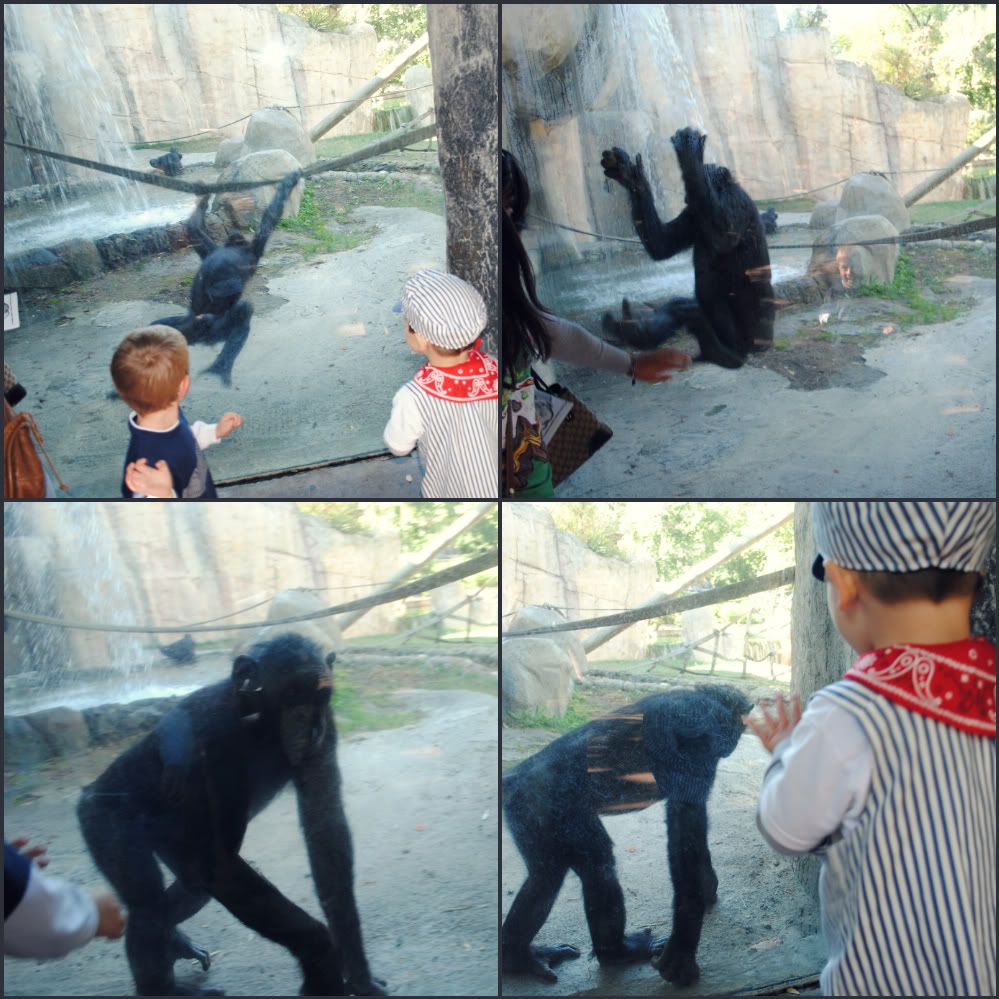 I would have loved to have been able to come home and taken a nap, or at least been able to get off of my feet, but instead I have been doing laundry and trying to clean or pickup the house somewhat…

My least favorite things to do!
How have you spent your Saturday?

Tomorrow we will go to the Church Festival.

That should be a lot of fun; they will have a lot of activities for the little ones.
Cheers to it almost being bedtime, and to a wonderful day with family!