What a busy day…

The little lady had me up before sunrise this morning, and I have been going nonstop since then.

Between laundry, cleaning the kitchen and picking up after two children (that think me putting their toys up is game) I'm beat.

It was a nice day though, the Aunt & Uncle came over to visit, we watched the game and painted our pumpkins that we got yesterday.

In honor of today, the little man showed his spirit and watched the game with his daddy.

Just too bad the game wasn't a little more interesting than what it was.

We pretty much got our a double s, handed to us today.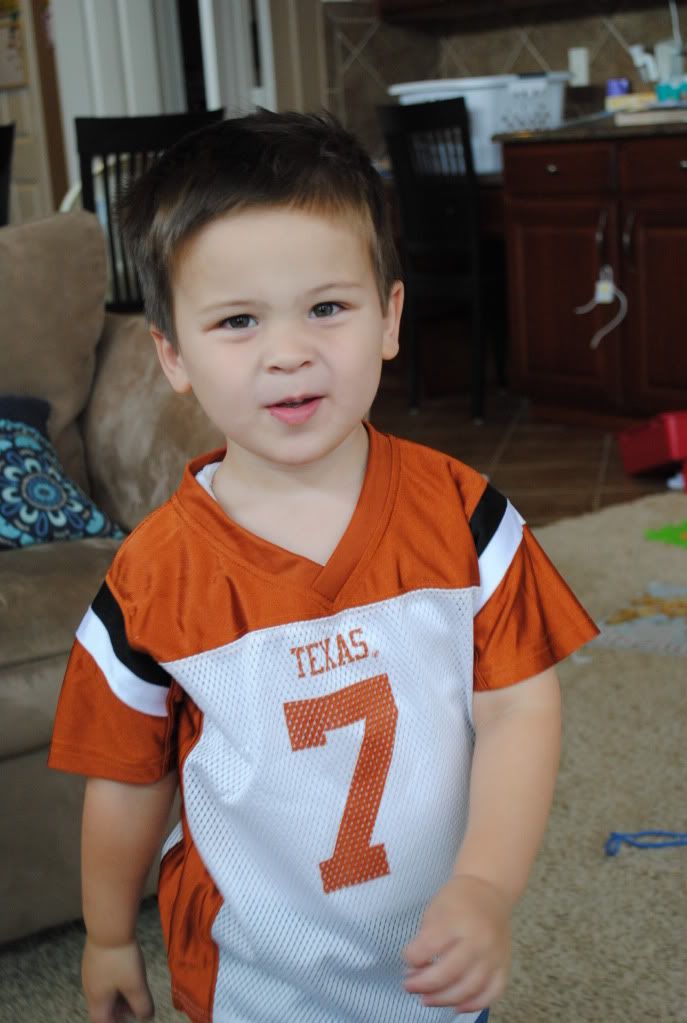 After the game, we let the little ones have some fun painting their pumpkins.

O

ne actually painted their pumpkin, while the other painted everything else... Thank goodness for washable finger paint!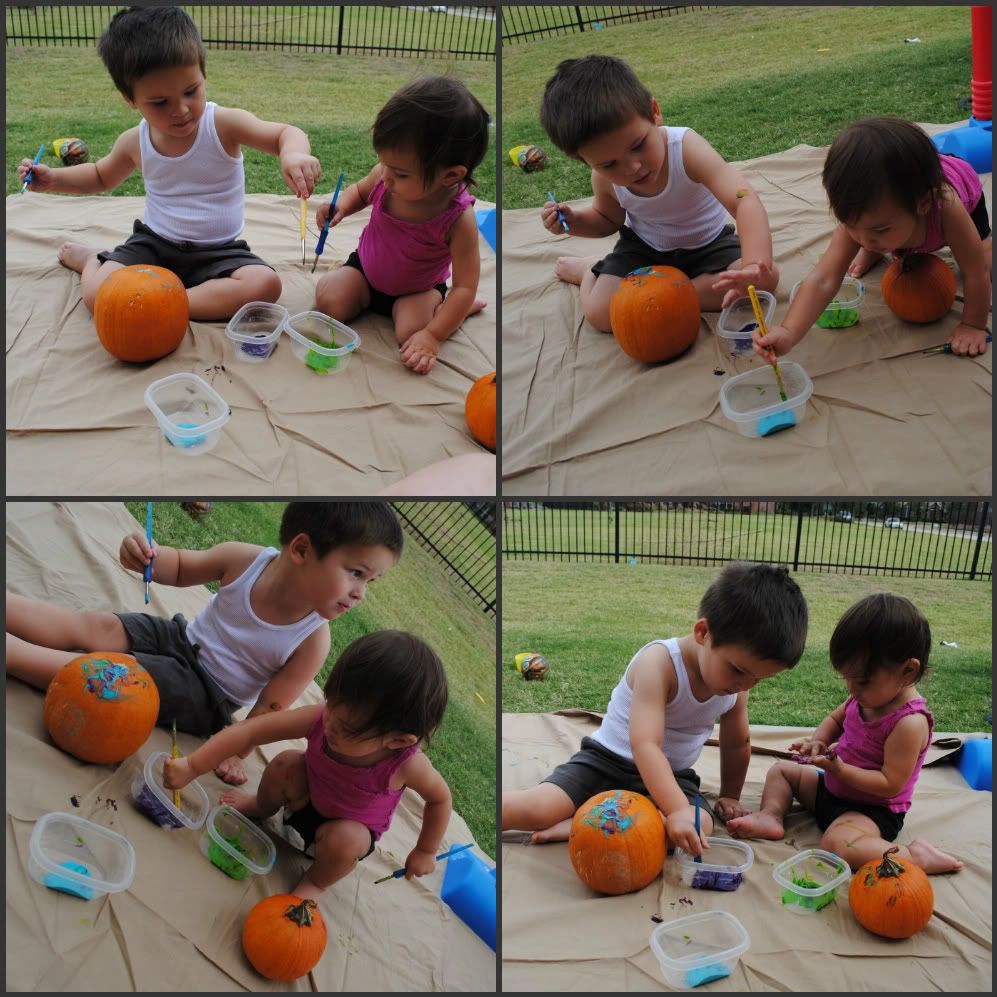 The little man was too funny; he didn't want to get any
paint on him.

And he got upset if sissy got near his paint or pumpkin.

He truly has his mama's personality.

H

e is my little artist.

Baby boy, you

did a great job painting your pumpkin.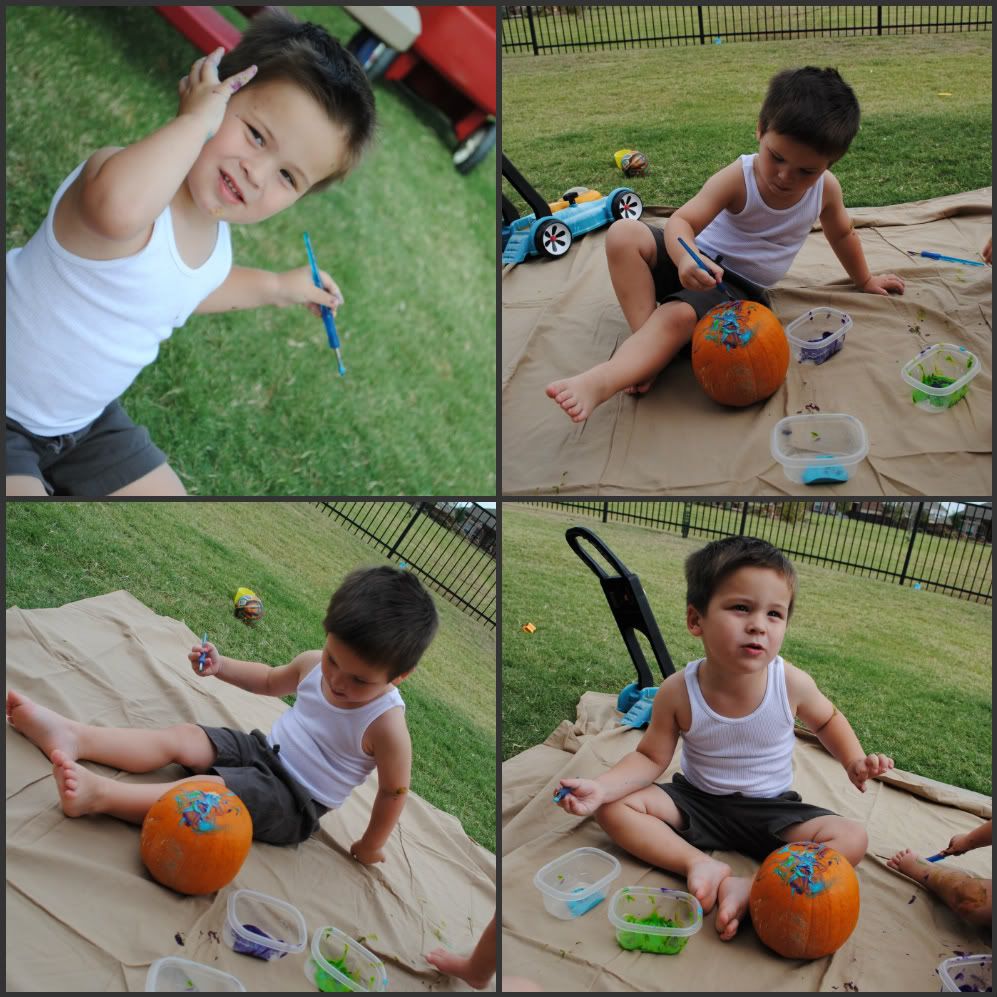 The little girl on the other hand, was having a grand ole time painting everything in sight, including herself.

I believe the majority of the paint ended up on her.

We all got a kick out of watching her, have so much fun. She was making up for not being able to join in the fun last year... Little girl, you were too adorable covered in paint.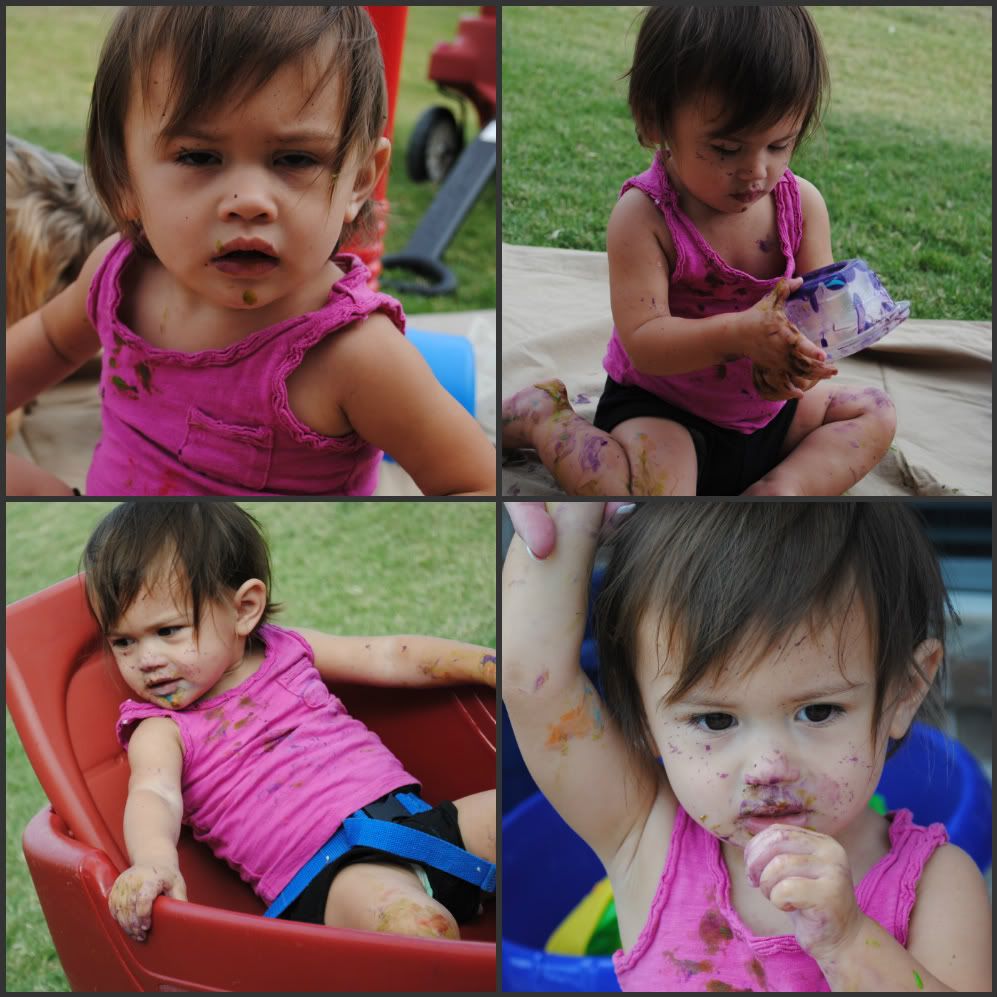 ***and I didn't freak out one time, over how messy she was. go me!
After having a painting good time, it was time to clean up the messes.

Bath time was in order, and I wish a nap, but that wasn't on today's schedule. But A being goofy was...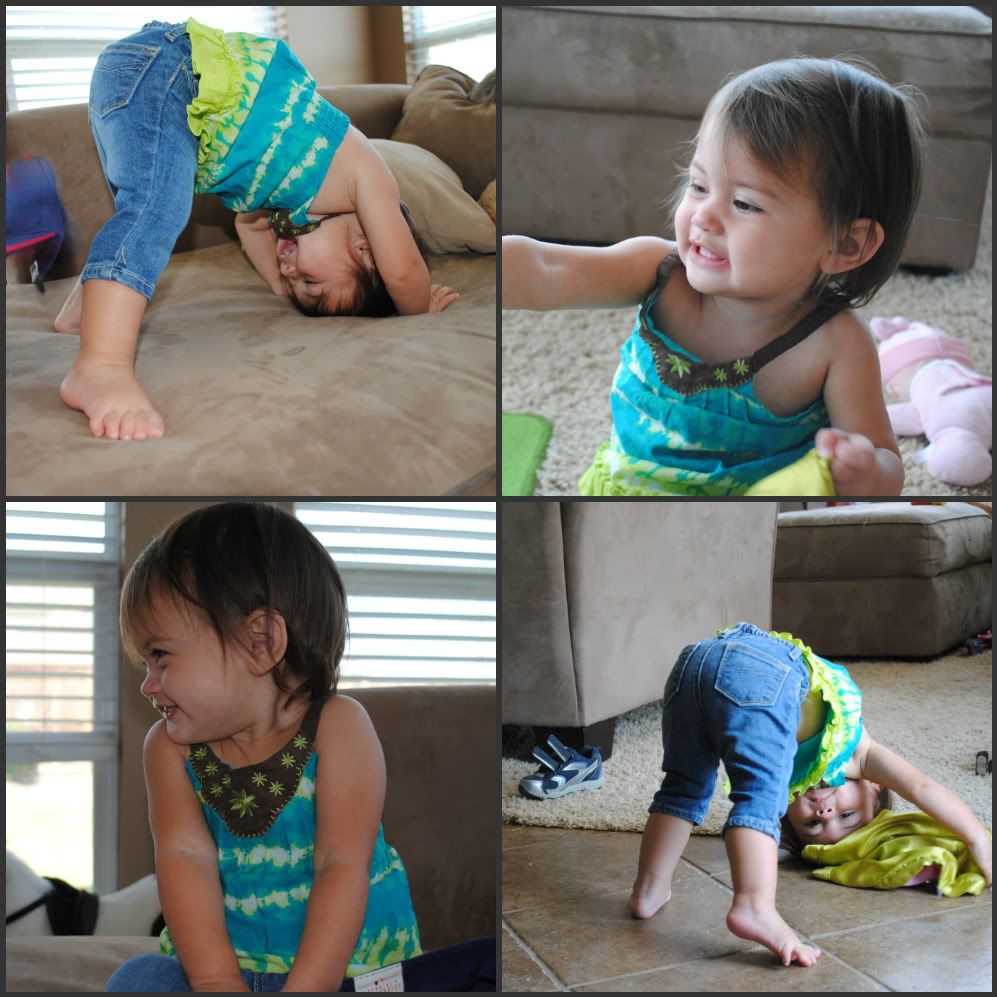 This evening has been pretty low key, just finishing up the neverending laundry…

I can't stand doing laundry...

Bedtime is around the corner, and I believe me and the little man will both be out before 9:00.

Don't be jealous, we're party animals over here.

I mean it is Saturday night, and we're watching Cars, and all I can think about is my bed.

My how things have changed... Sweet little ones, I sure hope y'all had fun today! Mama sure did!