Life was a little busy over the weekend.

I have so much that needs to get done, before my little mans special day, and I already feel that I'm running out of time.

I was on the computer last night for a good 2-3 hours looking at ideas, and trying to buy stuff at the best price possible (that in itself is time consuming).

So the countdown is on, and I'm sure my husband is stressing over the next three weeks, because he can already tell I'm getting stressed.

I just want M's day to be perfect, in every way possible!

This is nothing new, I stress out and my OCD kicks in full force every time it comes to me planning a birthday party, but in the end it's all worth it, or so I think.

I have to say, I'm really excited about the theme.

This is the first year; the little man was able to express what he really wanted the theme to be for his party, how cool is that!?!

So, it's my duty, to make sure he gets what he wants.
Over the weekend, while I was taking some photos of the little man for his birthday invitation, I thought I would let sissy try on her Halloween costume…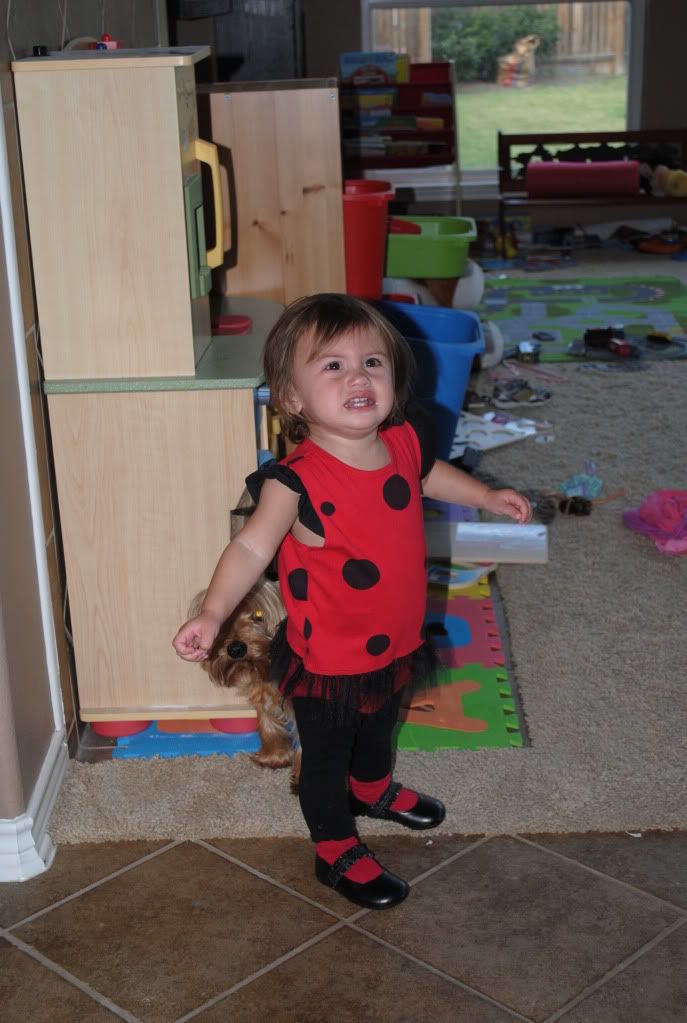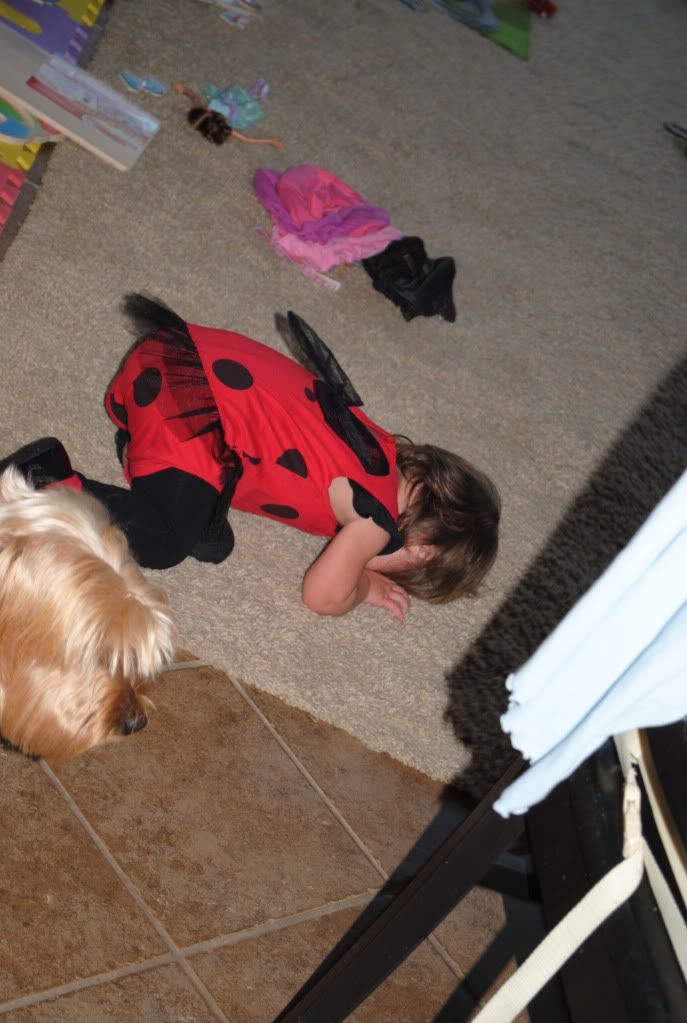 I mean of course I think she is adorable, but she seems to be scared of the costume.
If that is the case, it is going to make for a long Thursday, Saturday, Sunday and Monday!

We have a lot of activities planned this year for Halloween, between school (at church), Boo at the Zoo, the Church Fall Festival and then Halloween, I think I might be ready for it to be over with come Monday.

I'm excited about it all; I just hope I'm going to be able to enjoy all the festivities.

But on the bright side, the little man LOVES his costume.

I don't think I could've picked a better costume for my train loving little man, it is traintastic!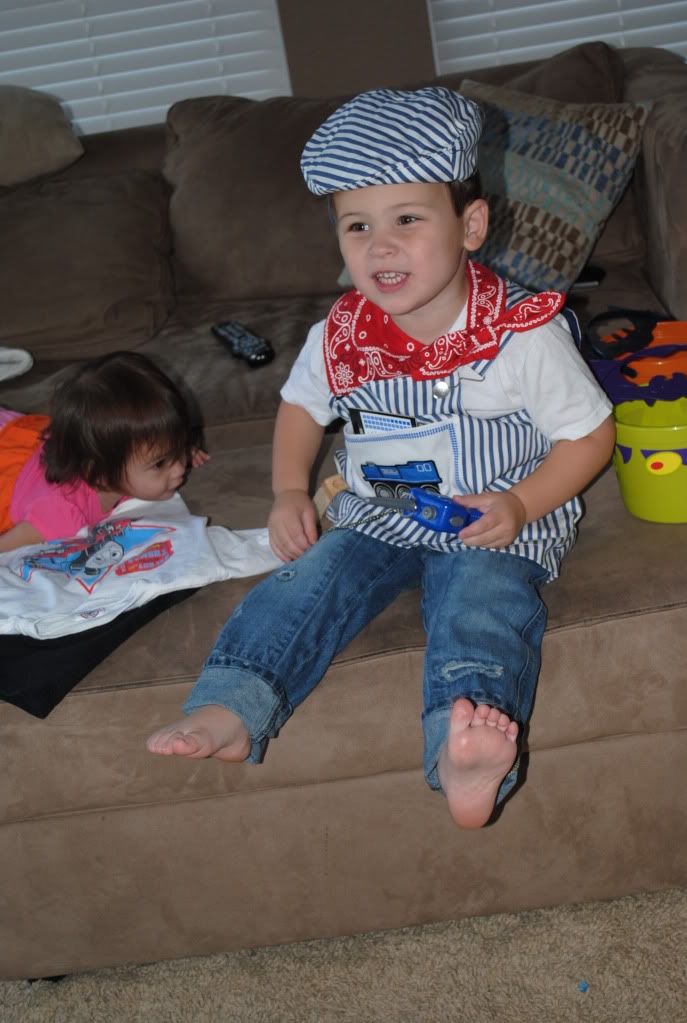 My little conductor, what a handsome conductor he is!
I also was able to FINALLY put my angels hair in a ponytail for the first time. I know for some that probably sounds silly, but I have been waiting for this moment. She looked so adorable.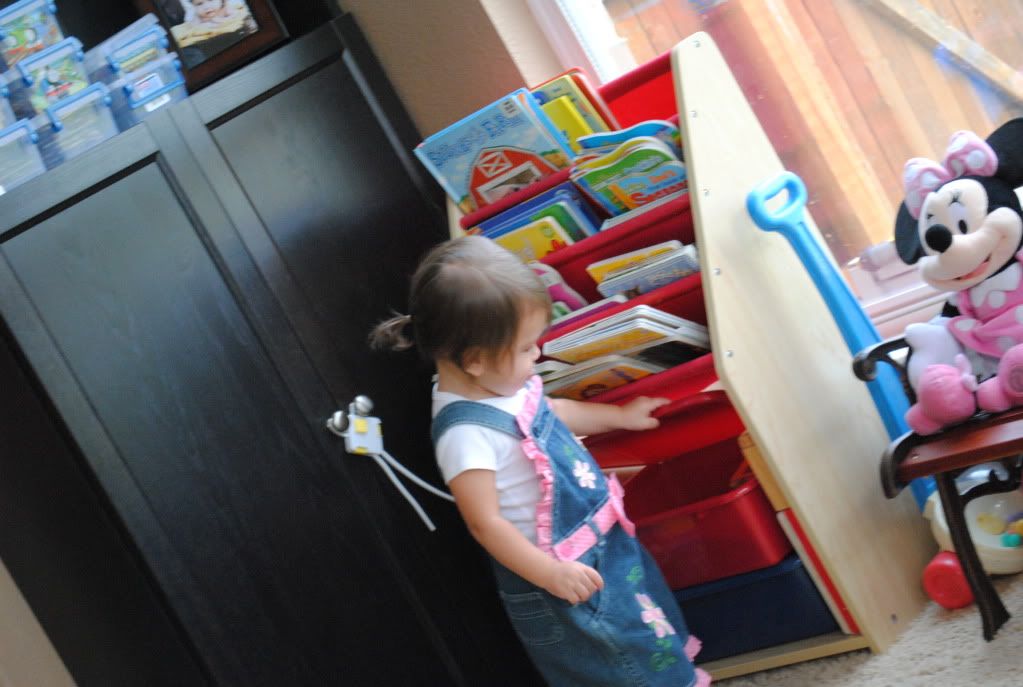 she is going to be like her mama and have really fine hair I believe...
but how cute is she with her hair pulled back, in overalls!?! she is too cute, adorable! i'm such a proud mama, can you tell!?!
Happy Monday Tuesday!

I'm ready for bed, and it isn't even close to bedtime.

Isn't that sad!?!

I think so!

I need energy, does anyone have some to spare?
btw, I had mentioned last week that I was going to be doing a giveaway, which was scheduled for this past weekend. I'm still going to be doing this giveaway, but it looks like it might be pushed to this weekend. But fun stuff, especially with the holidays coming up. So keep an eye out for it!