I can't believe Christmas has come and gone…

Christmas Eve, we took the kids outside to leave Reindeer food, to start the process, and make new traditions.

It was fun, Ash just run around the neighborhood, and the little man thought we were really feeding reindeer.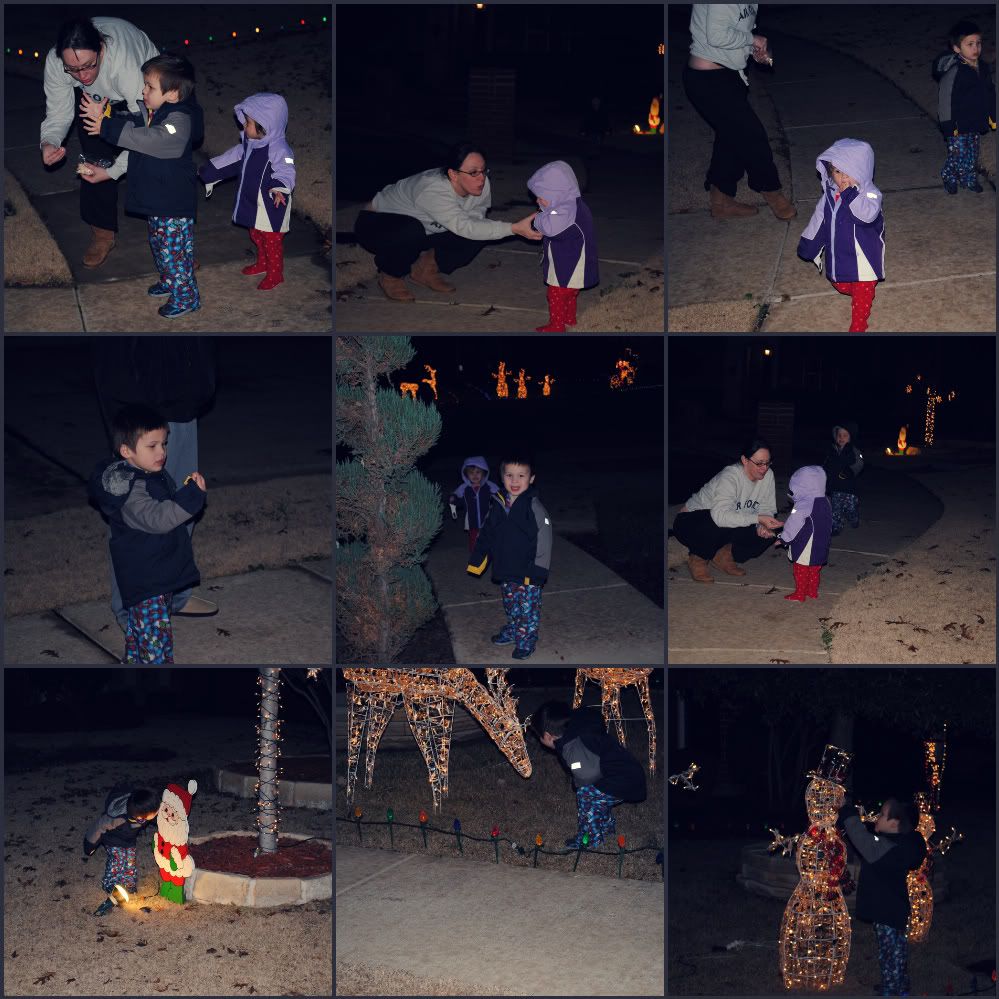 I've learned being a parent; you have to be pretty creative, and come up with come backs to questions pretty fast.

But it was fun, they enjoyed it, and so did I.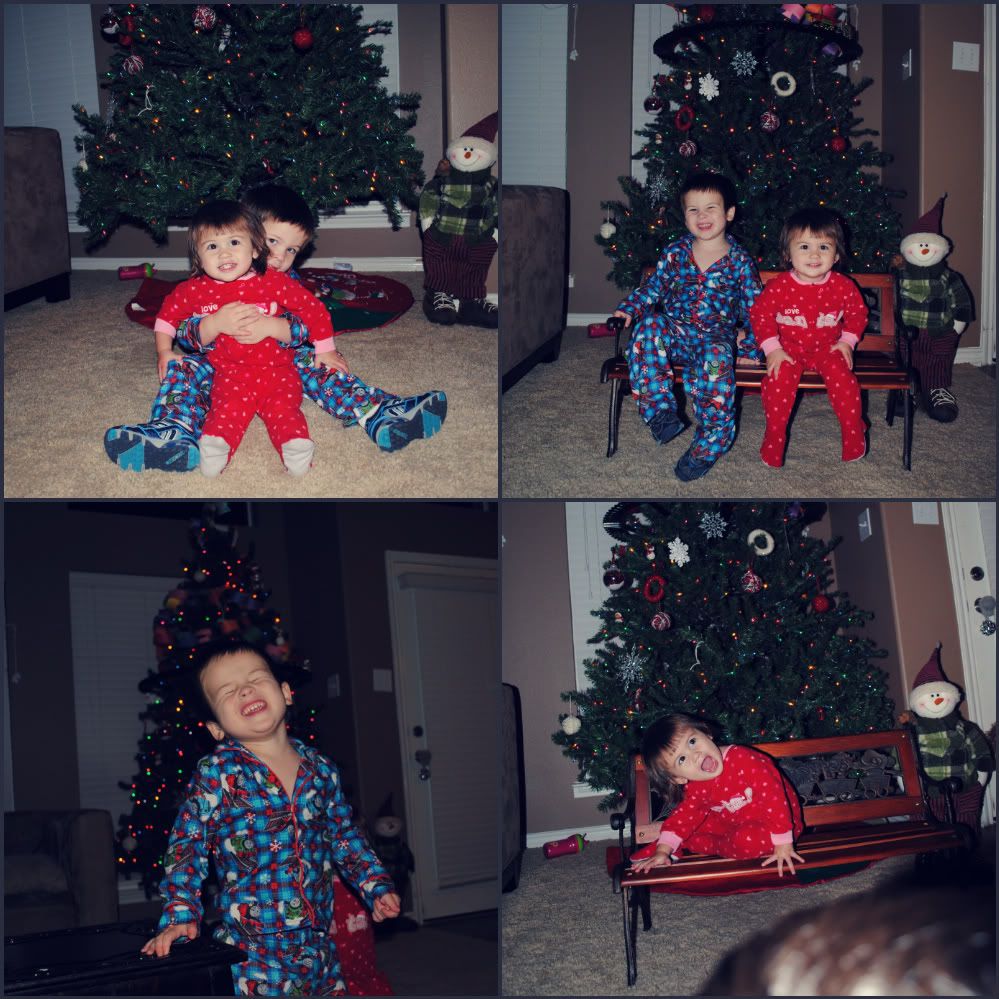 Christmas morning they were sweet, and let us sleep in until after 8:00.

And since Mr. & Mrs. Claus didn't go to bed until after midnight, it was definitely a treat for us.

The little man is at the age now where he gets it, and it was so fun and exciting to see his face come Christmas morning.

But Ash didn't skip a beat.

She made a mad dash into the living room to see all the goodies while bubba was a little taken back with everything he saw.

Santa was good, but Santa is always good!
After enjoying the gifts that Santa left, we had Christmas with my family.

And it was the never-ending gifts of trains for the little man.

Every box he opened had trains and more trains.

He was so excited he couldn't stand himself.

I remember what it was like on Christmas morning when I was a kid, and the excitement that took over my body.

I want that for my babies so bad...
The husband out did himself with Christmas dinner, it was
very good.

Everyone enjoyed the meal, and the company.

With this being our first year having Christmas at our house, I think we pulled it off.

And my Nana did really well, and that in itself was the best Christmas present.

She has had a rough week, so her being about to be here, and be herself was amazing.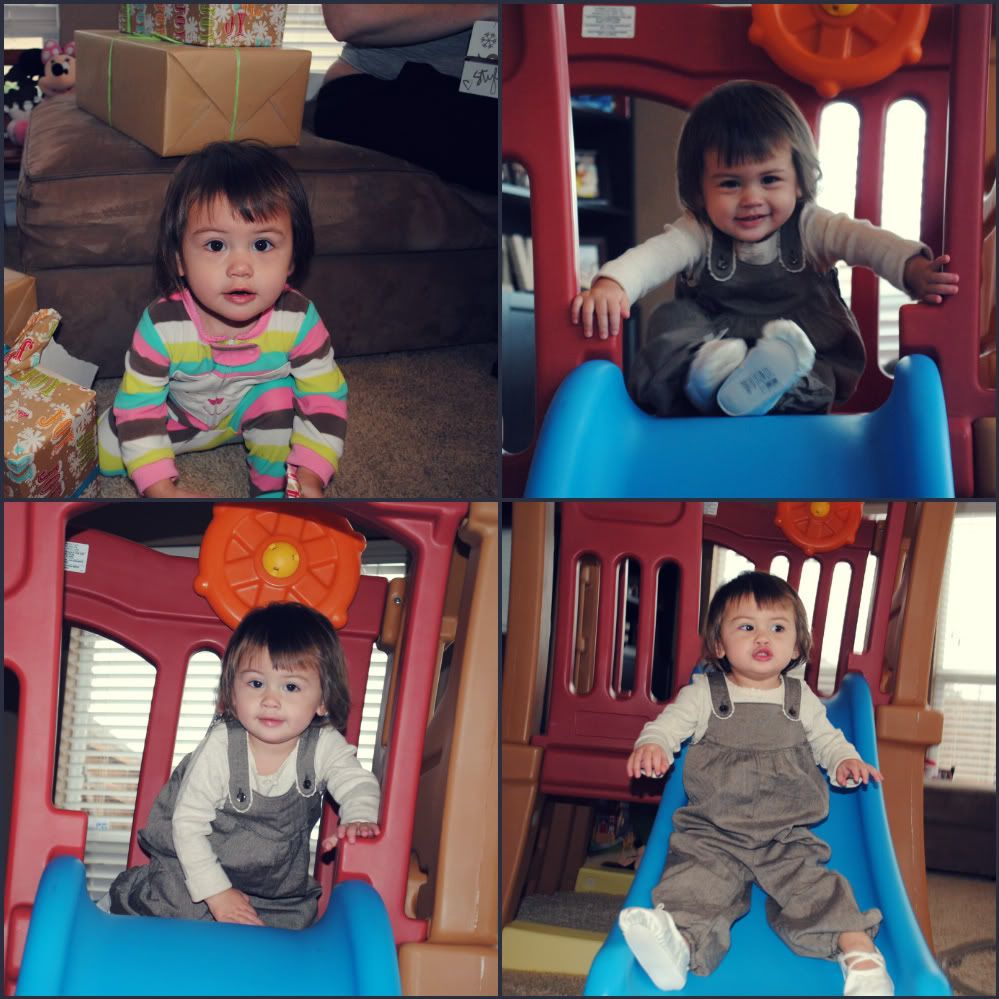 After we did Christmas at our house, we had to rush to the
other side of town to have Christmas with the in-laws.

And that is always an adventure.

A house full of seven kids that are tired by this point…

Yeah nothing but yelling, fighting, and making the adults want to the pull their hair out.

But we made it.

We did try to get picture of the kids, and as usual this is the turn out...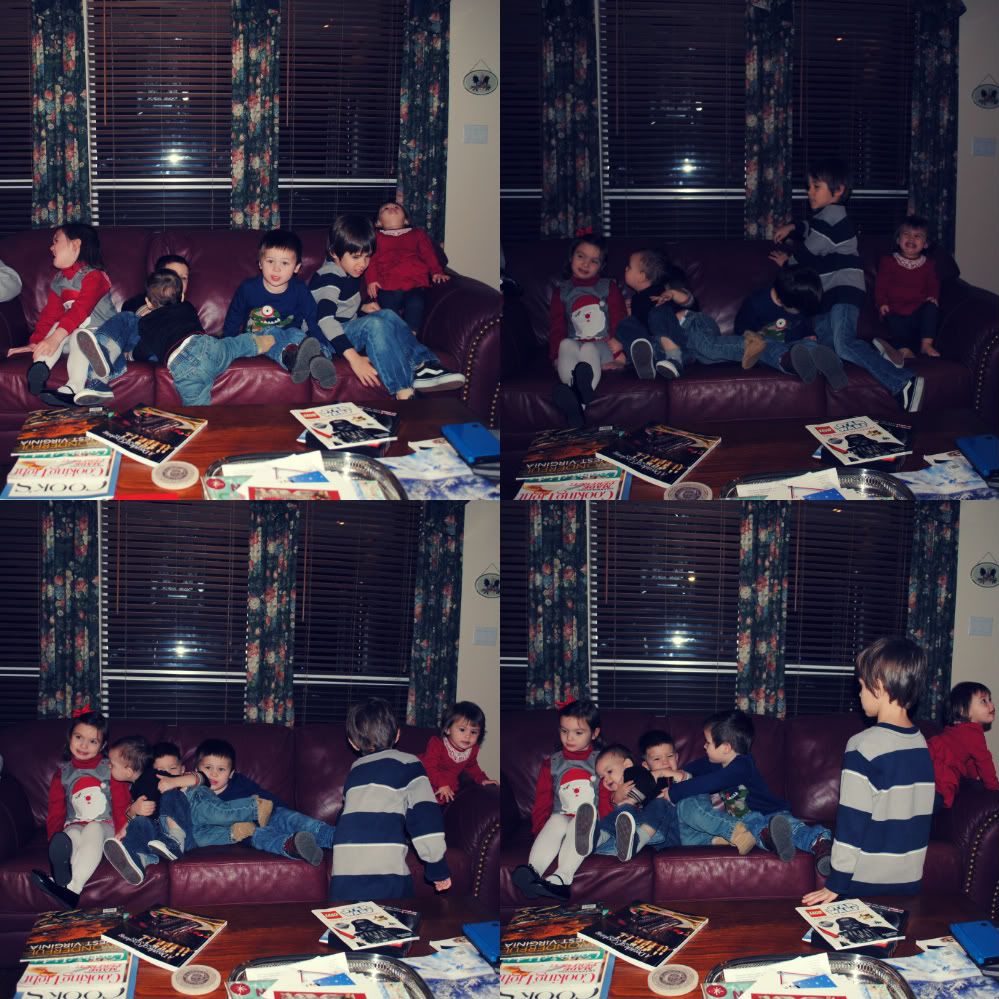 For me, it was a perfect Christmas, just getting to be with family is all you need.

Even if it is chaotic, what family isn't?

My children got more stuff than they need, but they have been on cloud nine all day playing with everything.
I will say I'm tired, and it has been a lazy day, today.

We have all stayed in our pajamas today, which is fine with me.

I do have to return to work tomorrow, so hopefully I will be able to get some rest to tonight, because I need it.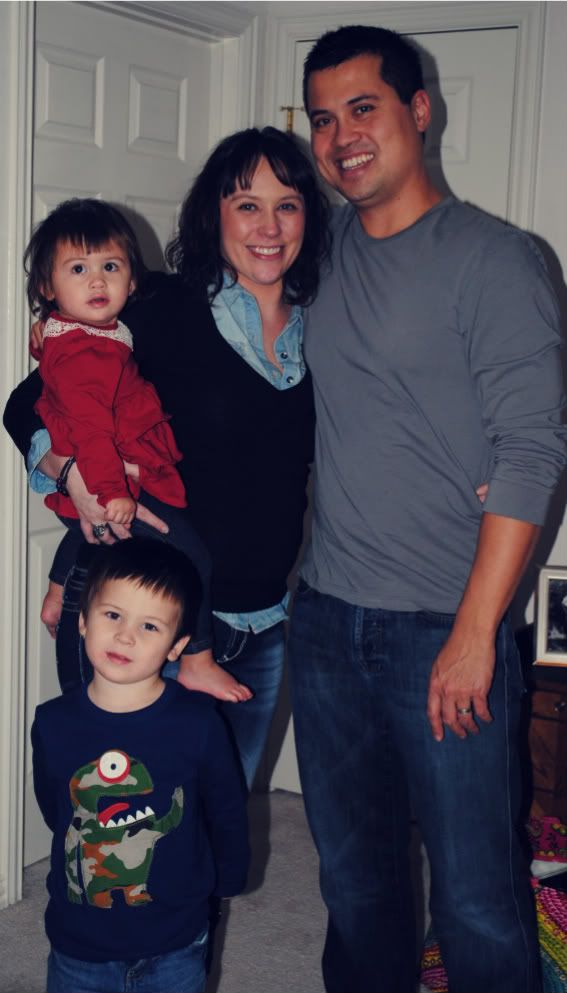 Hope each and every one of you, had a very Merry Christmas, and it was magical.
I can't believe in seven days it will be the New Year.

I need to start working on my goals.

This is our first year we are going to write down our goals together, but I think it is something we need to do.

Do you write goals together as a family for the New Year?