I love to watch his facial expressions when he runs!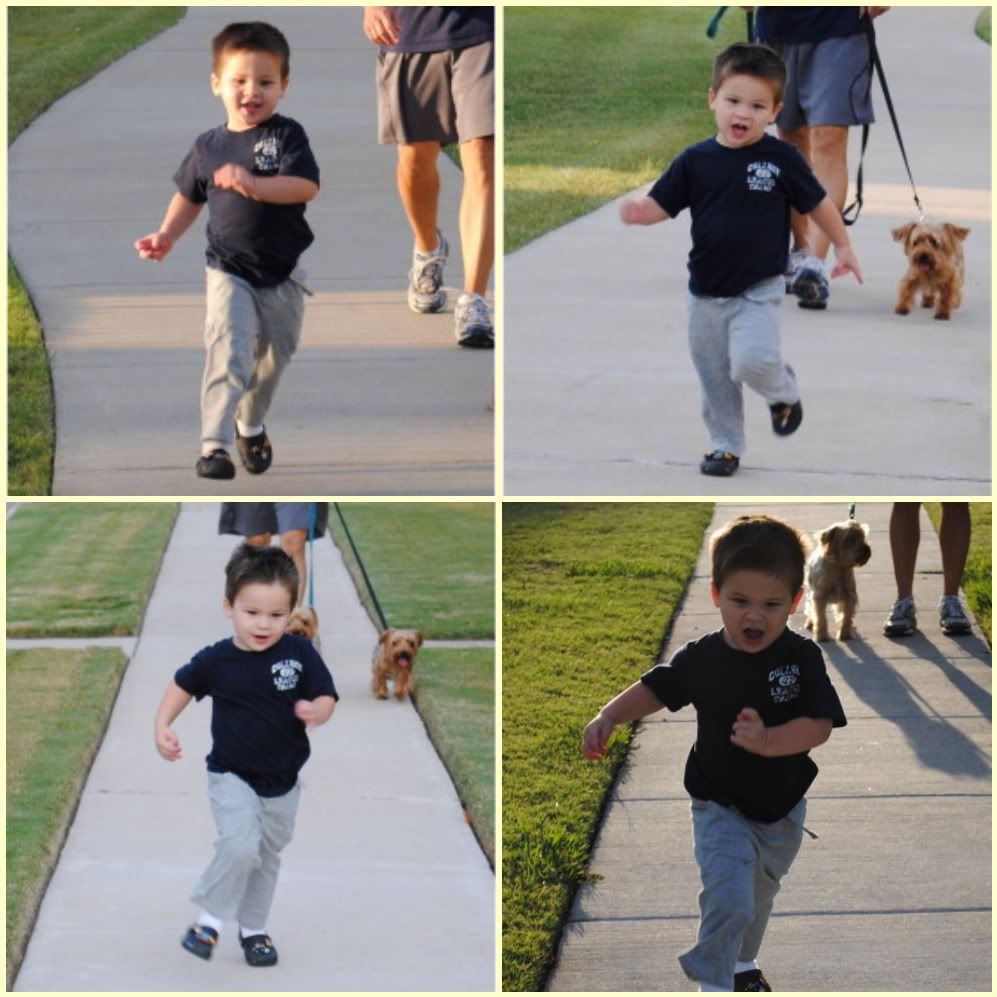 I want some of his energy now, PLEASE!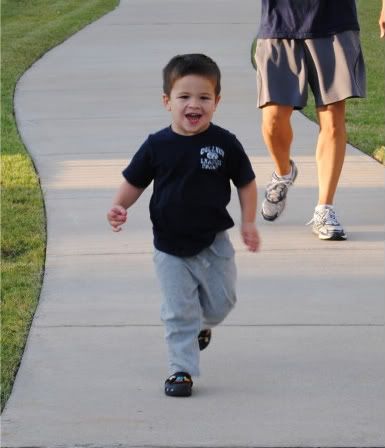 The last few evenings have been perfect, and we have tried to take advantage of going on family walks, the dogs included.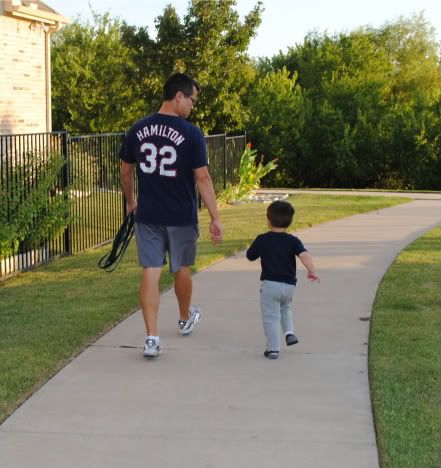 The little girl enjoyed getting to ride in the wagon; only a few times did she get a little vocal and tell me I was going the wrong way! Honey, mama is always going the wrong way it seems...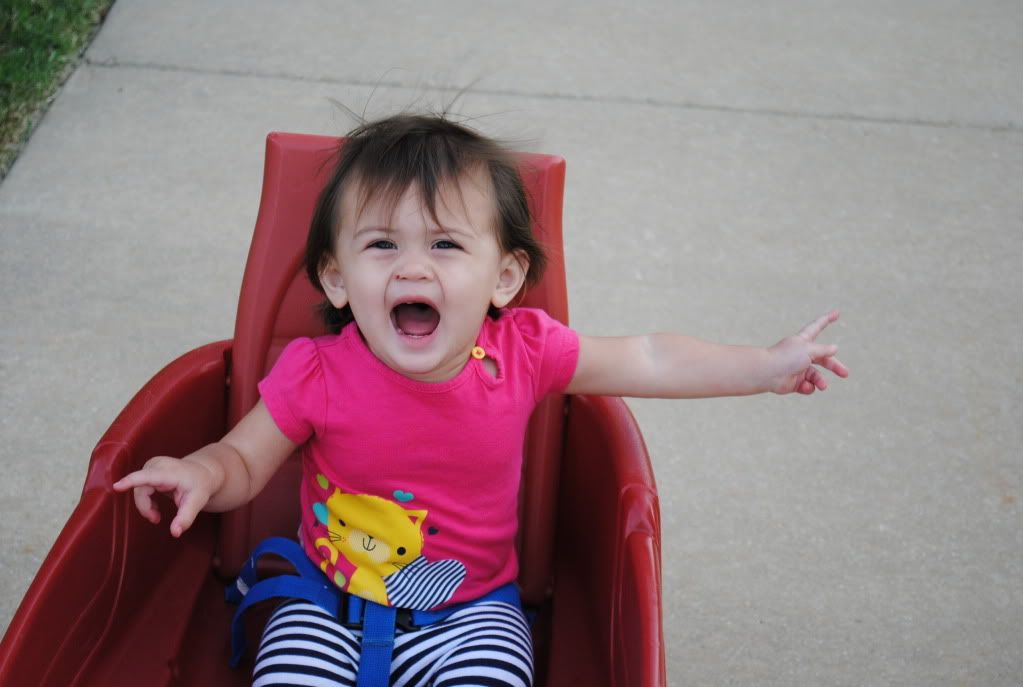 We let her out, since I wasn't doing a good enough job for her standards, so she showed me how it is done...

Daddy ended up coming to her rescue…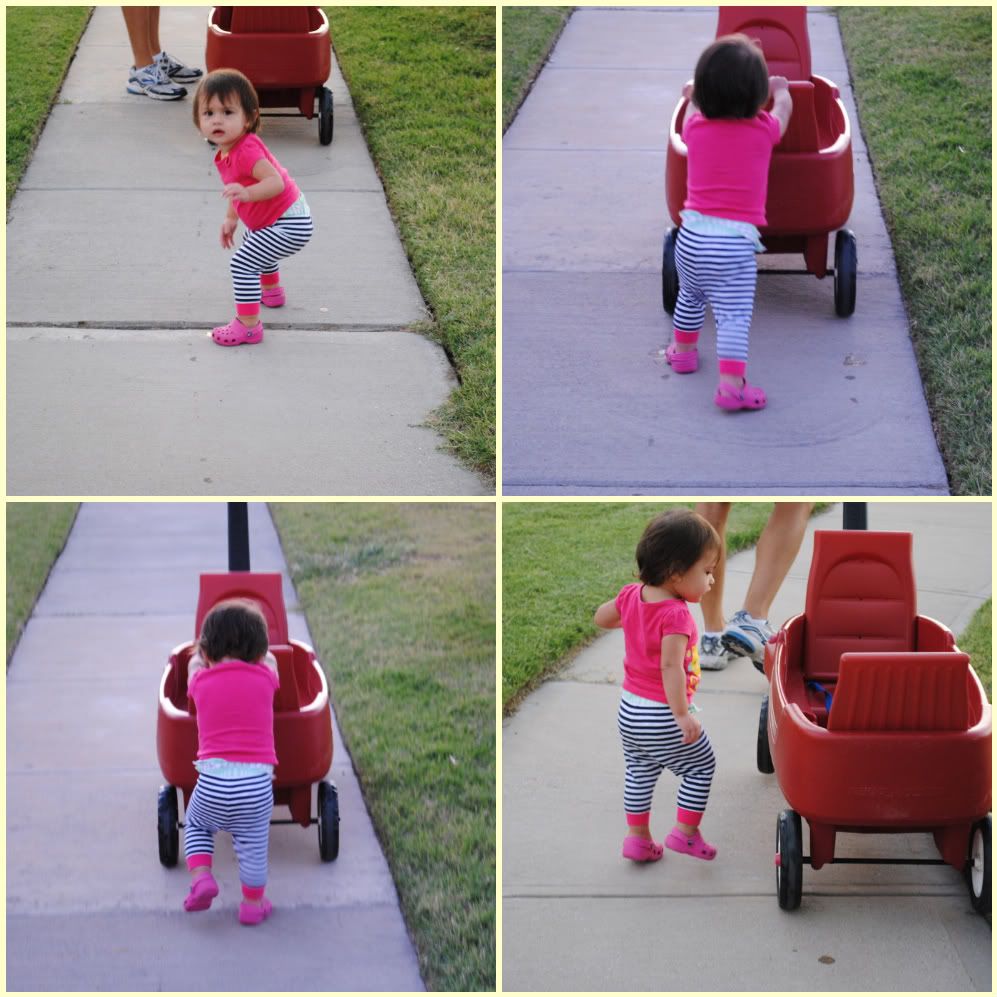 I'm glad it is Friday; I'm ready to have a few days off that don't start with an alarm clock going off for an hour before I decide to roll out of bed.

I'm ready for family time, and getting to also spend some time with some friends on Sunday.
Goodnight sweet angels!