How is it, this sweet angel is 14 months old today!?!
I still don't understand how the time keeps slipping away like it does.

I blink, and poof another month or two has passed.

Sweet girl, you are so curious about EVERYTHING!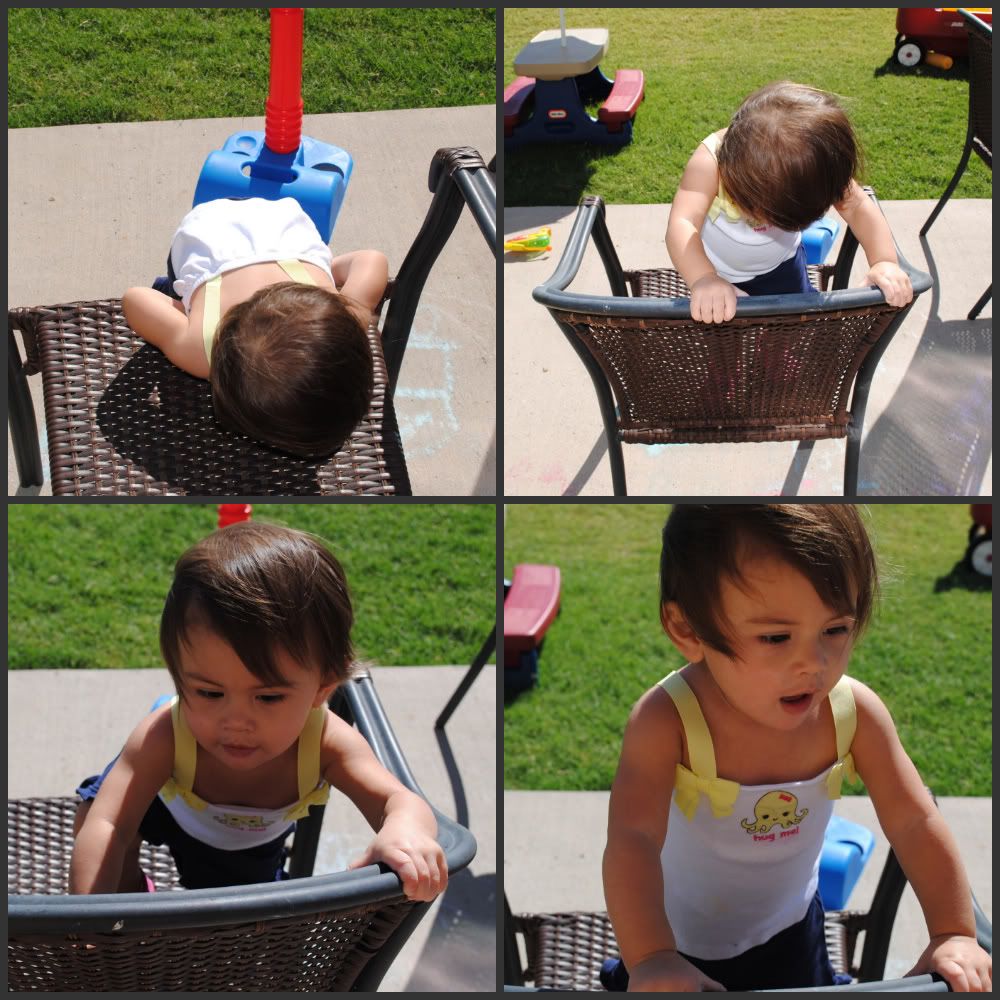 You love EVERYTHING that is your brother's! You love to grab your brother's toys, just so he will chase you.

It amazes me that you know to do this.

You just giggle as you run off with whatever it is that you just took of his. You even enjoy taking his sippy cup, and drinking all of his juice, milk or water... But yet I can't hardly get you to drink out of your own!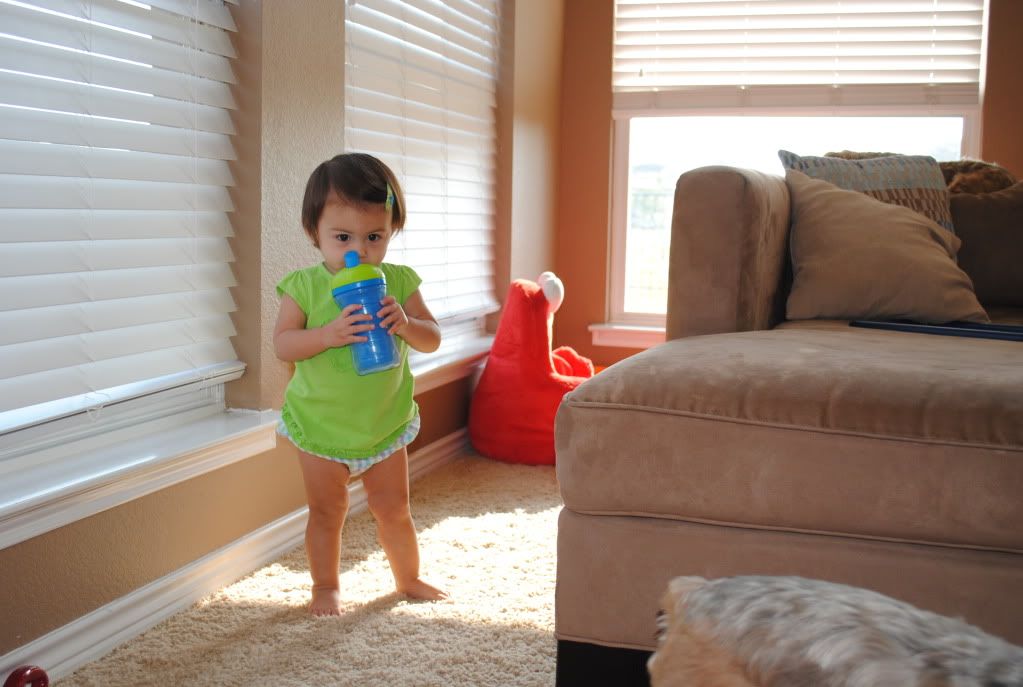 You definitely run our house!

You scream, and we all jump...

A fussy little girl, is not a fun little girl!
But over all little girl, I'm over the moon crazy about you!

I LOVE how you pucker up, when you want a kiss!

And will wait with your lips puckered, while mama makes her rounds giving everyone kisses goodbye or hello… I LOVE to watch you dance, and bounce up and down! I LOVE when you have done something you shouldn't have, you will try to distract me with tons of kisses, especially at bedtime since you aren't a fan of bedtime! As much as I love the kisses, little one you are going to bed! I LOVE how you point at EVERYTHING that catches your interest, and want me or whoever to explain what it is, mostly pictures of mama, daddy and bubba! I LOVE when you put your little arms around my neck! I LOVE watching you have a blast during bathtime! I LOVE watching you eat dinner, and the mess you make, along with how most of the food ends up in your hair or the floor! I LOVE how excited you get in the morning when I come in your bedroom to rescue you from your bed! I LOVE watching you and your brother play together, and seeing the love and bond that the two of you of have is AMAZING! I LOVE it all, and I wouldn't trade one minute of my life, for where we are today! You and your brother, are true blessings! And mama and dada, are so thankful for the joy you two have brought into our lifes.
I just wish the time would slow down, so that I could enjoy these stages in your life just a little longer than a minute.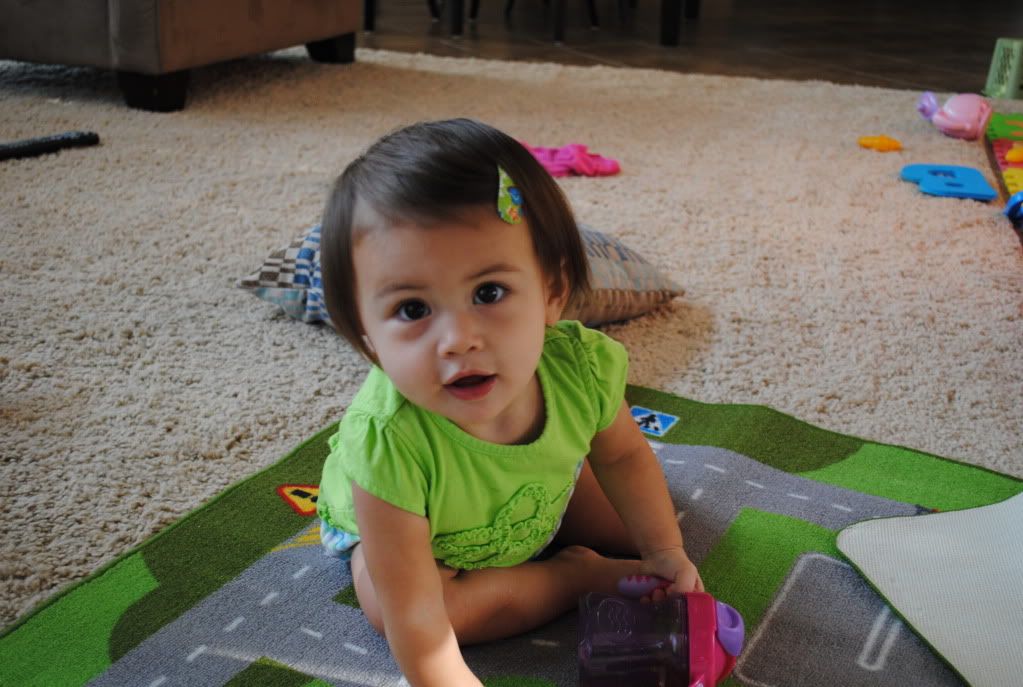 Happy 14 months, sweet one!