This sweet baby boy is going to be THREE in two month…
My all time favorite photo of my baby boy!
I just can't believe it.

His third birthday is going to be an emotional one for me. I already get emotional just thinking about it.

My little man has grown up so much over the past year, it's amazing how much he has changed. He is no longer a baby, he is now a little boy.

I'm one VERY proud mama, and one VERY blessed mama.

I couldn't have asked for a sweeter, more considerate baby boy. He is so laid back, he hardly every gets upsets or throws a tantrum(not saying he hasn't ever thrown one, he has and does, but not all the time). He says "Thank You", "Please", and "Sorry" without having to be instructed, and gives tons of hugs and kisses, what more could you ask for!?!.

He loves his Mama, Dada, Sissy, BeeBee, Dar, Papa, and Nana(he loves everyone in our family, but he sees his BeeBee, Dar, Nana and Papa at least once a week). Family is very important to me us, and having a strong bond with our family is important, and the little man truly understands what that means.

He is the master at doing puzzles, the little man is already putting together 4-6 year old puzzles, he loves Thomas the Tank Engine and George.

He has gotten so much better with his words, and he amazes me everyday with new phrases.

Potty training has been a breeze for him.

I could go on and on, and on and on, and on and on…

But I think you get the idea.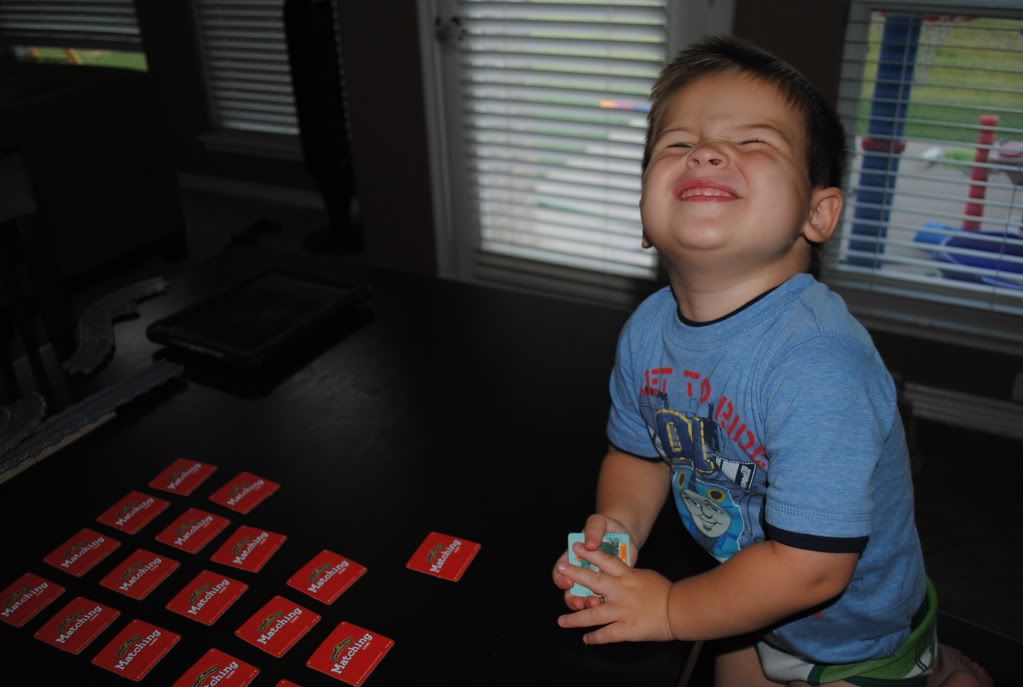 I'm one VERY proud mama, that loves her baby boy more than life itself! Sweet baby boy, please don't ever change, you're truly one of kind and perfect in every way in my book!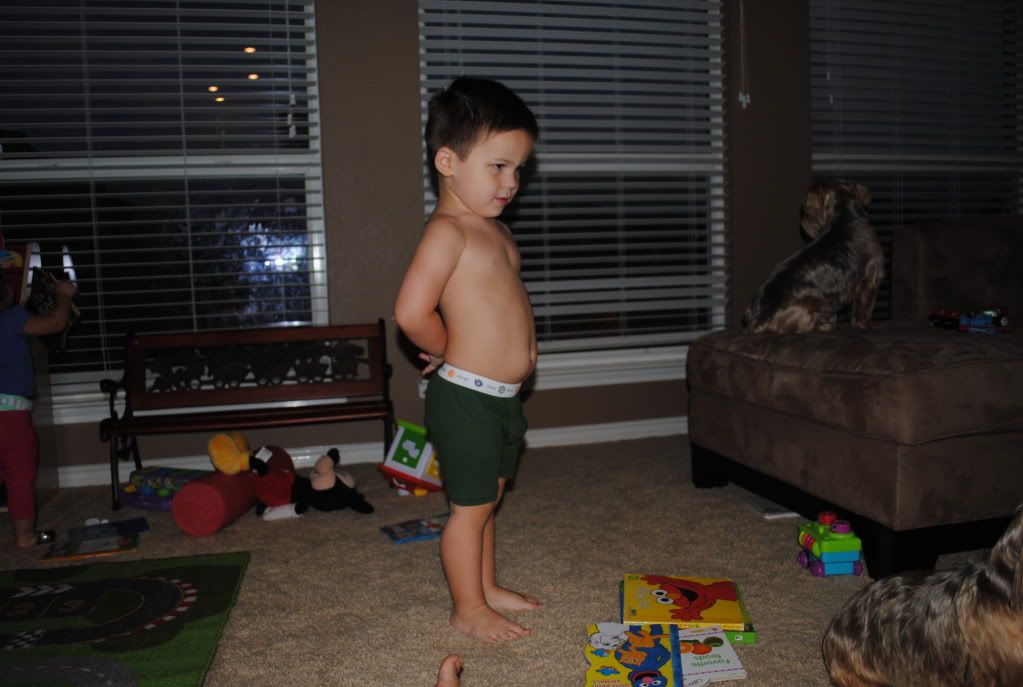 I can't believe my baby boy is wearing underwear...
Happy 34 months! Just know when mama starts crying on your birthday, it's tears of joy, and the fact that I love you so very much!