Hello sunshine, nice to see ya after a dark and rainy cold day!

My

poor babies wanted to play outside so bad yesterday, as bubba kept telling me, "mama ride bike". I have a pond outside my window from all the rain we got, so the only thing he would have been able to do was take a mud bath, or go mudding, but I think he is still to young to know what mudding is...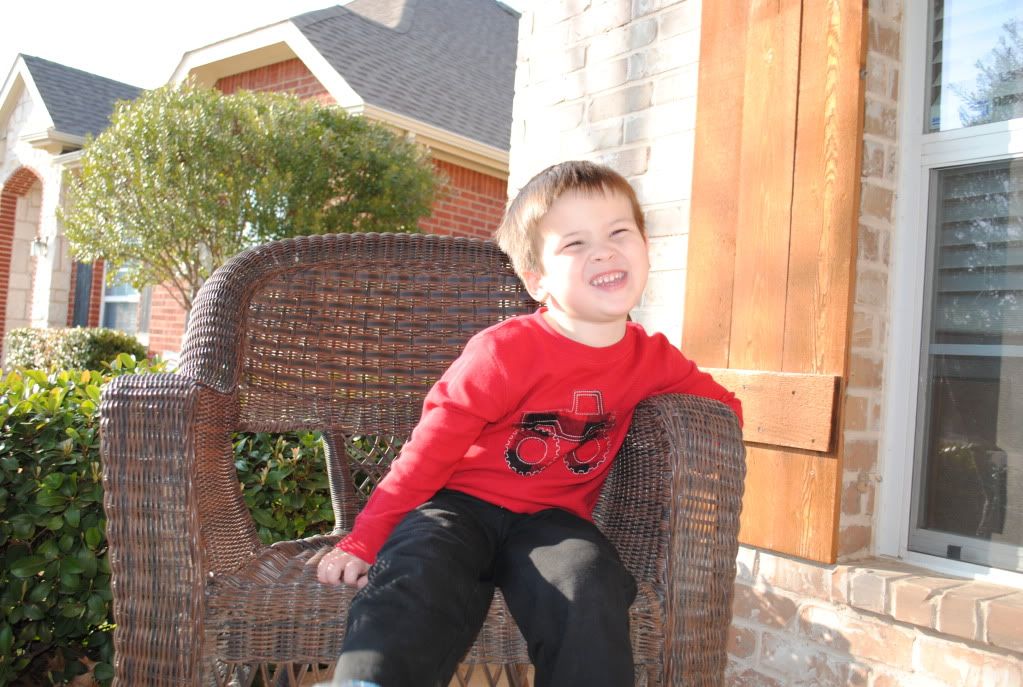 On Valentine's Day, the husband got the kiddos on the front porch and decided to have a mini photo shoot.

I just can't believe how grown up my babies look in these pictures.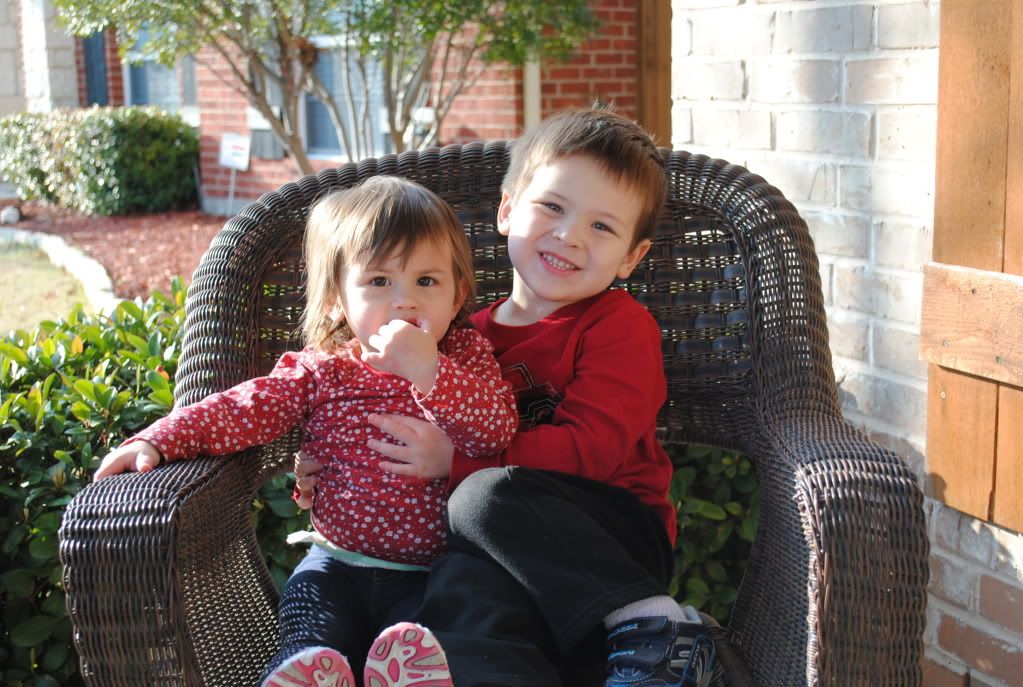 How precious does this sweet angel of mine look!?!

So sweet and innocent!

You wouldn't ever think that she would hit, or knock the crap out of you, or bite you so hard it draws blood…

No you wouldn't ever think it.
Over the last few weeks, I think my body has been mourning the fact that I won't ever be able to have another baby.

If it was up to me, I would probably be pregnant right now, but due to me having high risk pregnancies, and my other health problems, it is best for me and our family if we don't go down that road.

Our family is complete, and I know that.

But it still doesn't change the fact, that I want another precious little one.

My hormones have been all over the place, for about two weeks, I have been dreaming about giving birth to both of my babies, the same dream over and over.

And it felt so real.

If it weren't for my IUD, I would have probably questioned if I was indeed pregnant.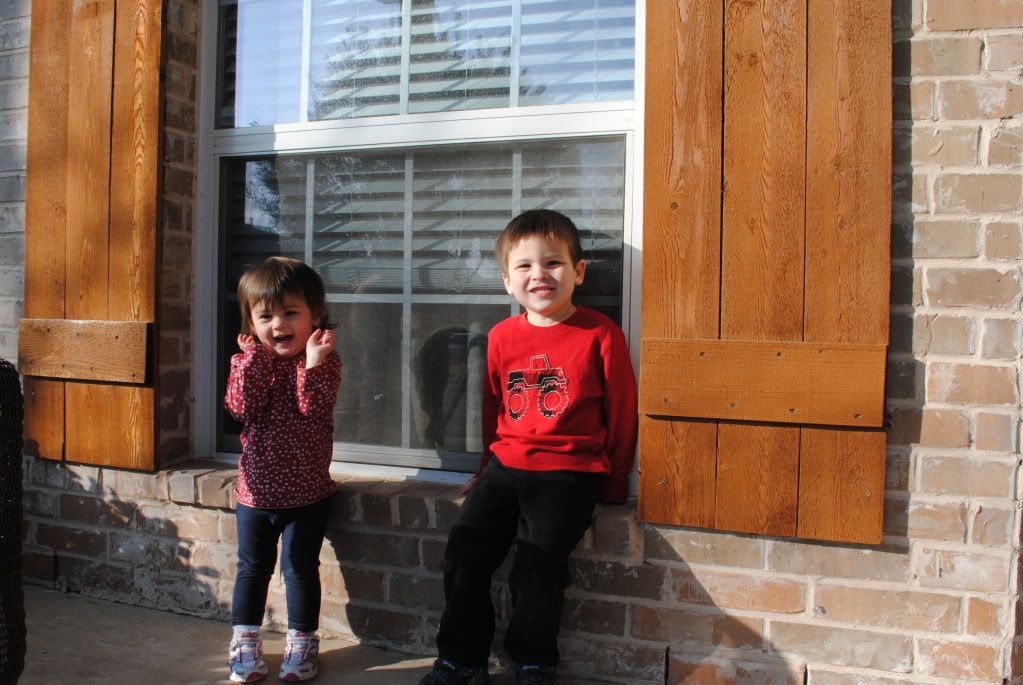 We had a girls day yesterday, my Aunt and I took the little diva of mine shopping and got her a lot of new clothes (not to mention the night before I bought her several new outfits from the Gap).

Let's see how long it takes her to ruin these. She is so rough on her clothes.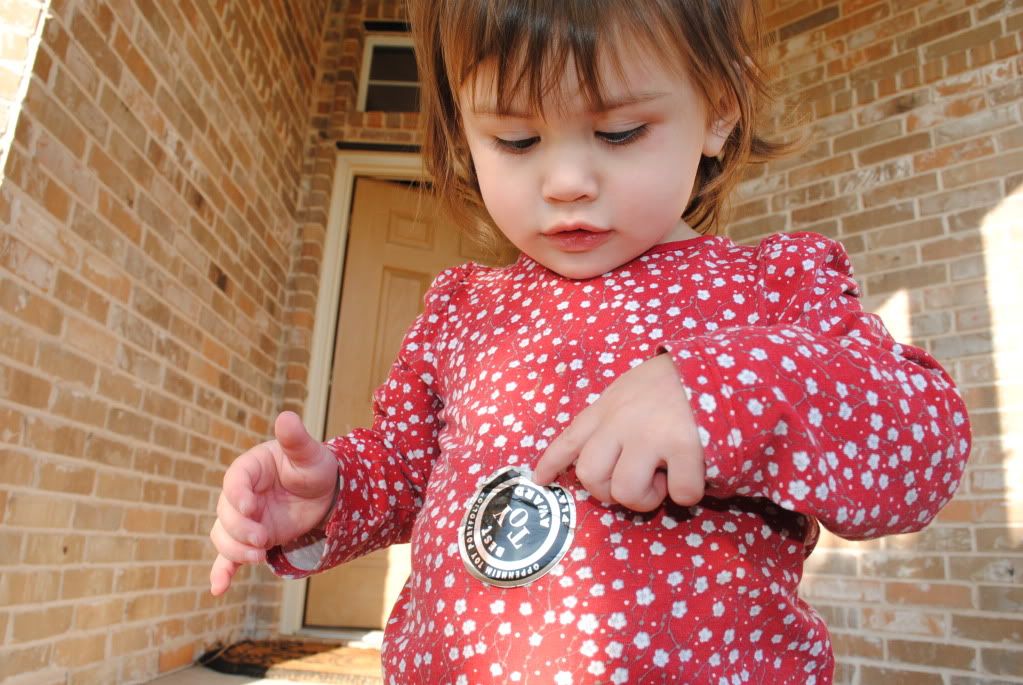 I've been so fatigued lately, I feel like I could sleep for the next two days. Today is the first day in over a week, that I finally feel like I'm over being sick, thankyousoverymuch! We have birthday party to go to today, my nephew is going to be SIX this week. I can't believe it. Remembering back when he was a baby, and holding him. It just doesn't seem possible, that he is now a kid.