Happy New Year!

I would love to tell ya that we rang in the New Year with friends, and toasted each other as the clock turned midnight, but that just isn't how it played out for us…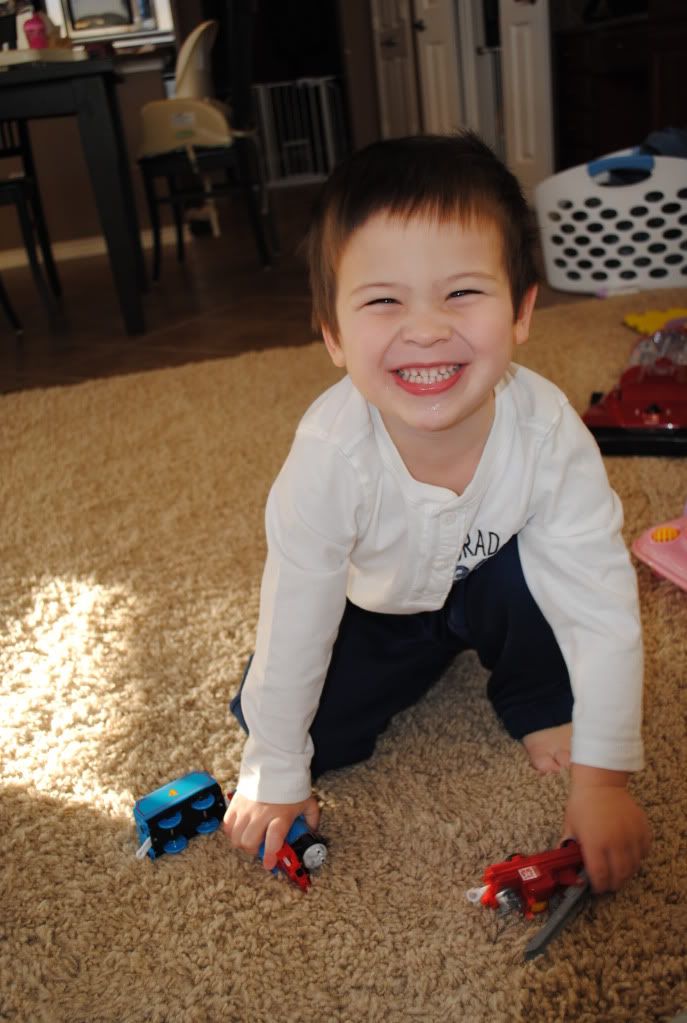 The truth is, I didn't even make till 9:00!

The husband worked last night, and he was able to ring in the New Year, as he does every year.

I had planned on staying up and watching a movie, but as soon as I saw the little man asleep, my eyes became heavy and the next thing I knew we were both passed out on the couch.

What an exciting evening.

We are serious party animals over here!
I was able to manage a shower, shave my legs, and paint my toe nails as if I thought I was going somewhere.

But the last shower of the year was very much needed.
We will be spending the day with family, and I'm sure my Aunt will make sure black eye peas are eaten by all, even though we don't like them.
Cheers to this being a great year!