As of this morning, I had gotten (if lucky) two hours of sleep in the last 36 hours…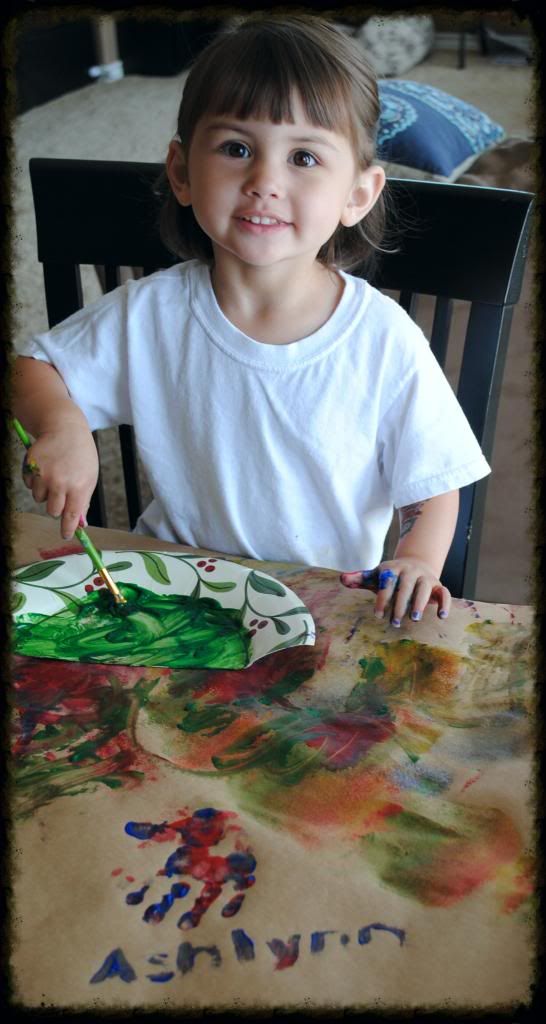 Today I

have walked around like a zombie, afraid to look outside.

It

has been a hang around the house kinda day. My sweet angel has been up the past two nights. I should have known the first night that she was up, that she was getting sick. She started running a fever late yesterday, and last night she spent most of the night crying and not being able to get comfortable. My husband did let me take a two hour nap today; to rest up for what I predict will be another long night.

W

ith the way she has been acting this afternoon, you can't eve

n look at her, without her screaming and crying

. I sure hope I'm wrong

, and my baby girl gets a good night's rest...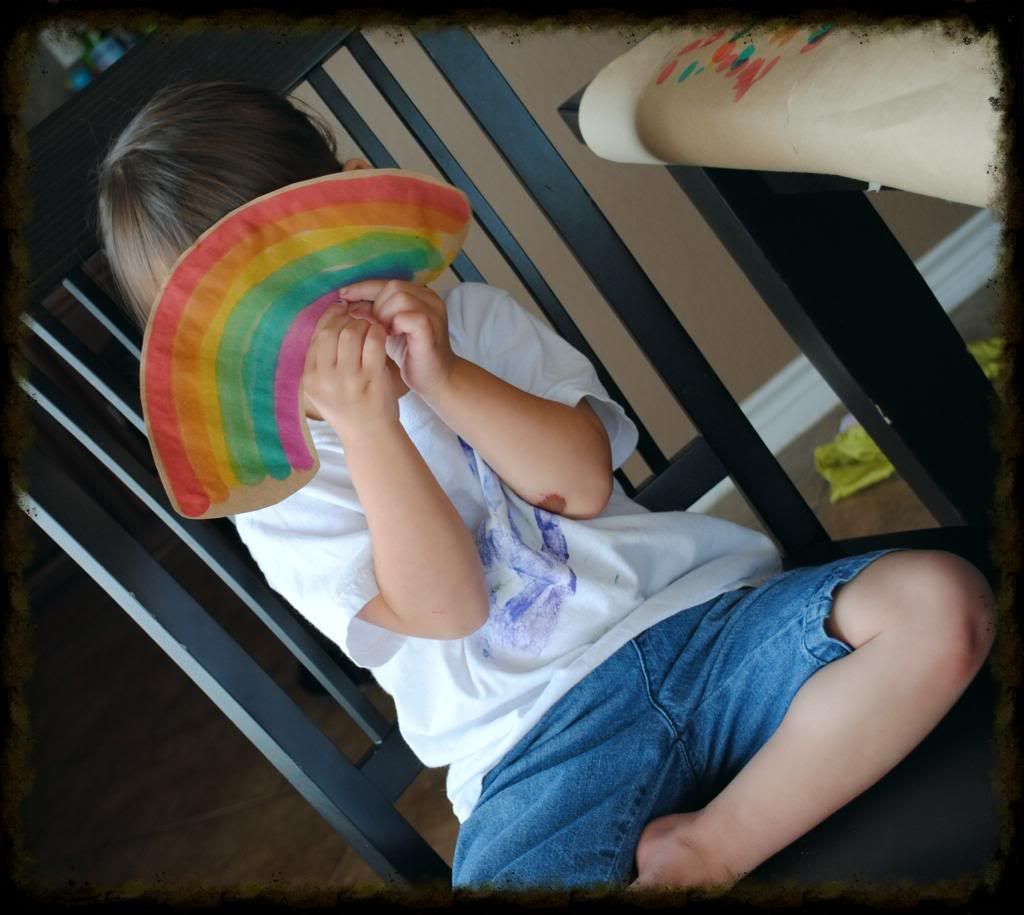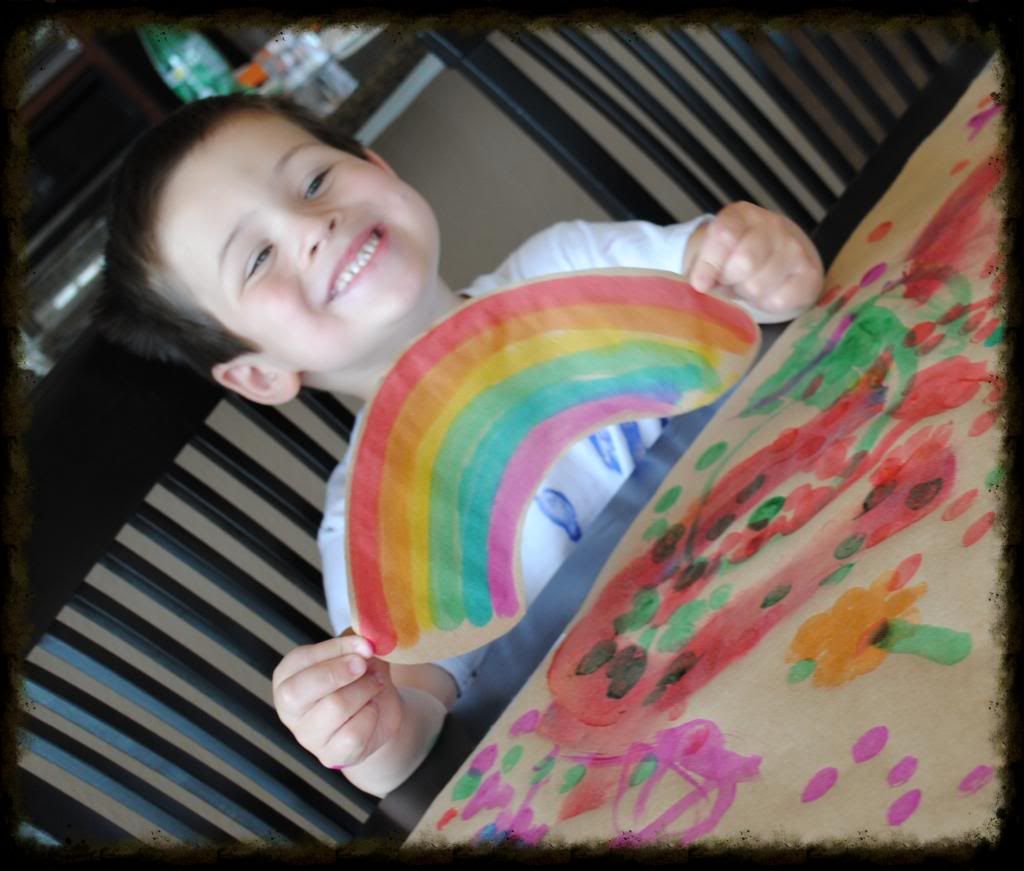 Yeah, I normally run from anything that I know is going to make a mess, besides my two kiddos. My son has been asking for the past few days to paint, and for whatever reason this morning I decided to give in.
I have to say, this was the first time all weekend that these two actually got along and played nice. For a moment I thought we should do th

is

every day, if it will give me 30-45 minutes of peace and quiet, and then the paint hit the floor, and I freaked

.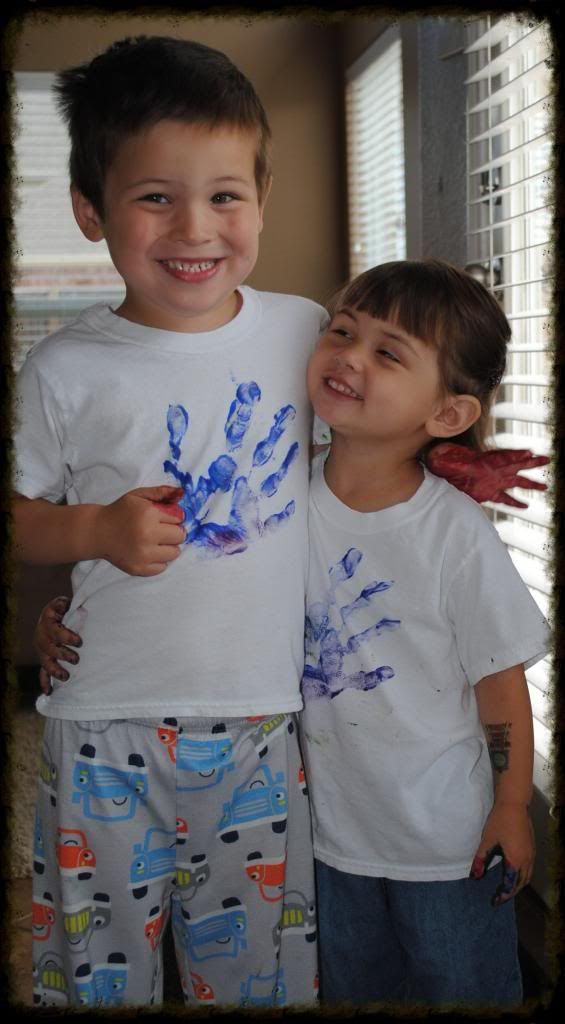 Thank you little ones, for letting me join you in the hand painting today!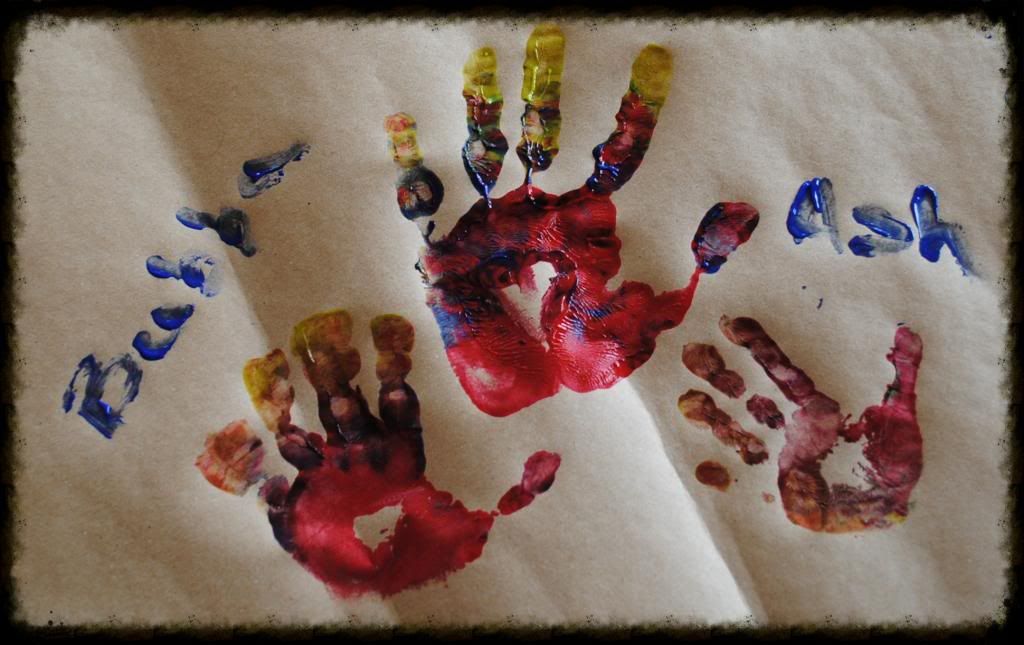 Happy Sunday Funday, it is a gorgeous day out! Hopefully tomorrow my little girl will feel better so we can enjoy the sun!