Hello Wednesday!

Hope everyone had a wonderful Christmas!

Hope Santa was good to you, he was definitely good to

everyone in our house…

I got some awesome new boots, that you will be seeing A LOT of, just say'n.
I will be joining The Pleated Poppy for What I Wore Wednesday.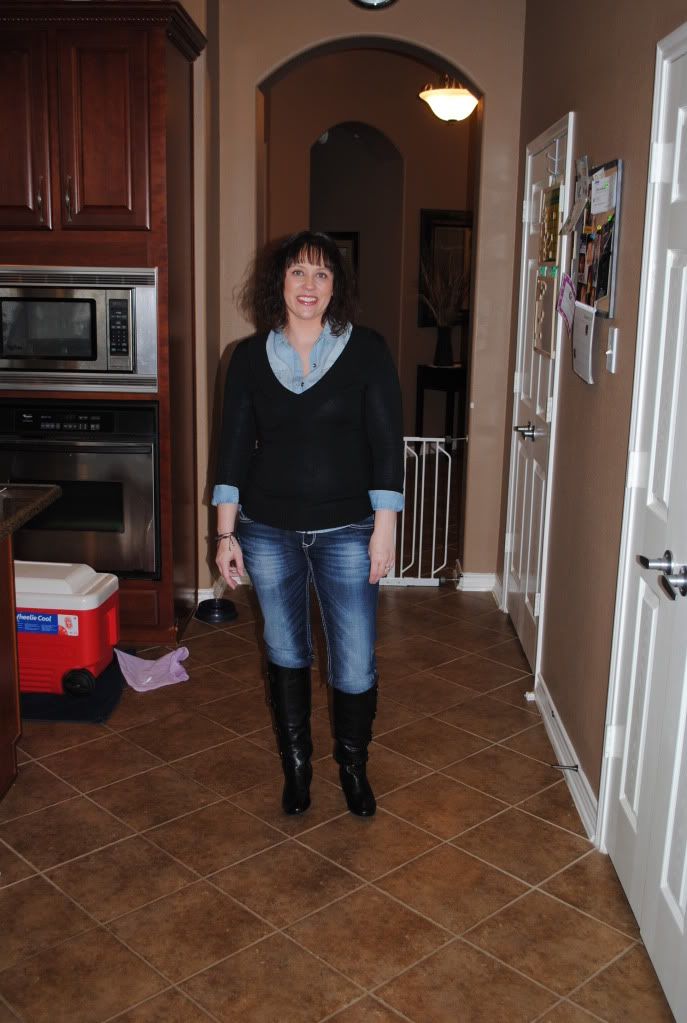 Denim Top: Target
Sweater: Express
Jeans: Rock Republic
Boots: Gift from husband (I love them)
Bracelets: Express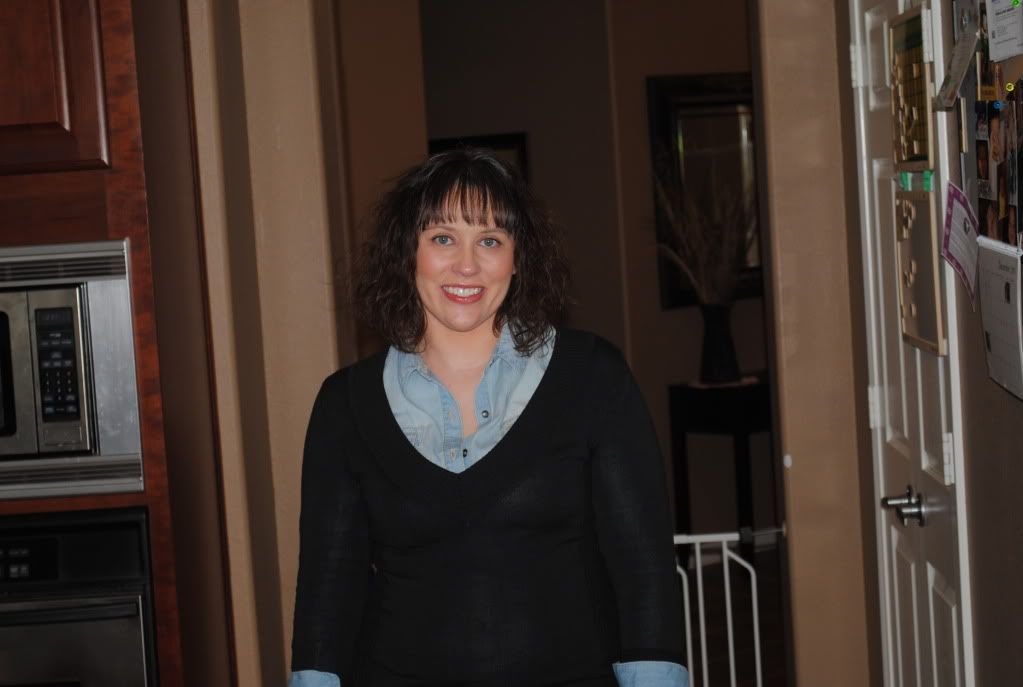 Do you ever feel the need for change?

I do all the time.

I crave it, but yet I'm scared of it.

Last week I was up way later than I should I have been one night, and all I could think about was cutting my hair.

I didn't do it then, I waited until the following morning to make sure it was something I wanted to do, and it was.

So, away I went on my bangs.

My poor husband still hasn't recovered from me cutting my hair.

But I like them.

This isn't the first time I have had bangs, but this is the first time I have cut them myself.

I just needed a different look, and I didn't feel like going to the salon to have them charge an arm and leg for something that I could do, you know what I mean!?!
Anyways, I'm enjoying the day off today.

The kids are away, the husband is doing his thing, so that means time to myself.

Which is much needed.

I have been going non-stop, so it is nice to be able to lounge around the house, and not have someone constantly pulling on me…
Happy Hump Day!

Cheers to my day off, and only a few more days until the New Year.

Do you have any plans for New Years Eve?

Not us, the husband will be working that night.

Do you have any resolutions?

I have a few, but I need to write them down.

I will probably wait until New Years Eve to do it!