Hello Wednesday, hello December 14….

I can't believe we are 11 days away from Christmas!

The only items I have bought, have been for my kiddos teachers, and I say teachers meaning all seven of them.

That is a lot…

I need to get on the ball, and get the rest of it done.

I'm not a fan of waiting until Christmas Eve, but I have gotten to where the crowds in the store cause me to stress out.

I can't explain it, but I start sweating and getting nervous as if I'm having a panic attack.
I'm hoping for some sunshine today, it has been rainy the last few days…

And when it is rainy, all I want to do is be in bed.

Okay, I will be honest; I always want to be in bed…

But I really do when it is rainy.

So I could use a little sunshine in my life right now.
I will be joining The Pleated Poppy for What I Wore Wednesday.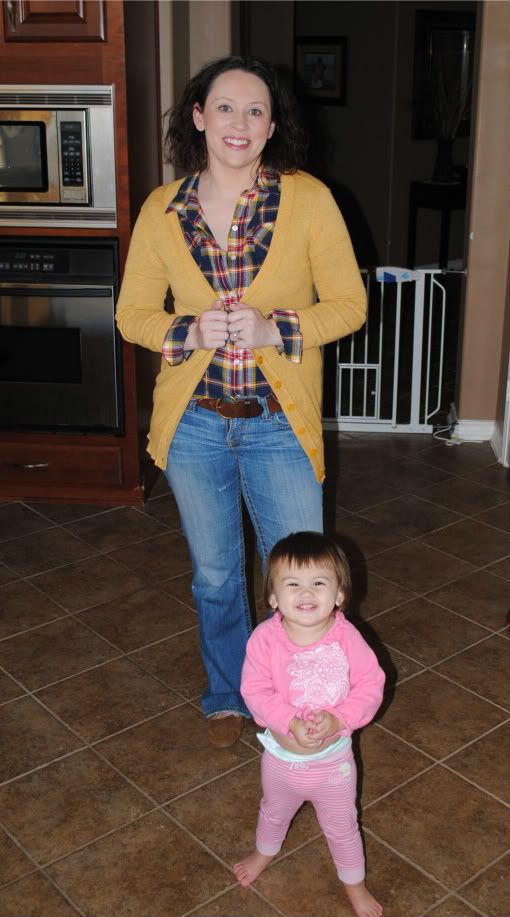 Top: Target
Cardigan: Target
Jeans: Big Star (Nordstrom)
Belt: Gap
Moccasins: Minnetonka
***silly baby girl cracking her mama up, all mine!
Top: Anthro
Cardigan: Target
Jeans: Rock Republic (Express)
Belt: Gap
Oxfords: Target
***now that I'm looking at the picture, I shouldn't have rolled the jeans!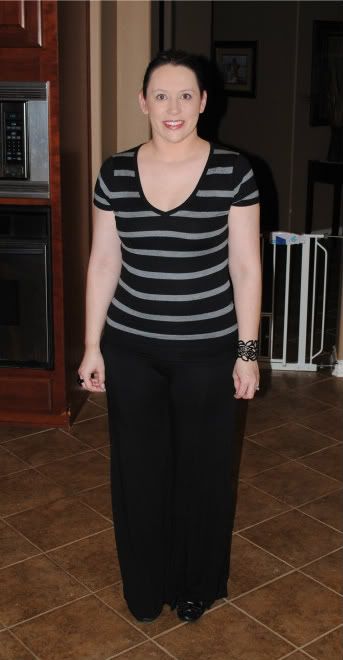 Sweater: Express
Pants: Express
Flats: Liz Claiborne
Bracelet: Francesca's Collection
Ring: Target
I truly am on a mission to lose weight, and I was doing really go right before Thanksgiving.

But who was I kidding, trying to lose weight right in the middle of the holidays!?!

So I feel as if my clothes are too tight!

So my goal, and I'm going to get serious about it, is to lose weight after Christmas.

I just have a hard time saying "NO" to sweets.

And they have found a comfy please to camp out, right on my thighs…
Happy Hump Day!

Hope the sun is shining bright, and bringing you lots of joy today.