Hello Wednesday, hello to another beautiful day, and hello to the ladies of WIWW!

No much to share this week, since hurting my other foot last week, it has been a lot of sweat pants and T-shirt kinda days.

But I did muster up the energy yesterday to put on a pair of jeans and a cardigan.

This is going to be my go to outfit for the season, simple and comfortable!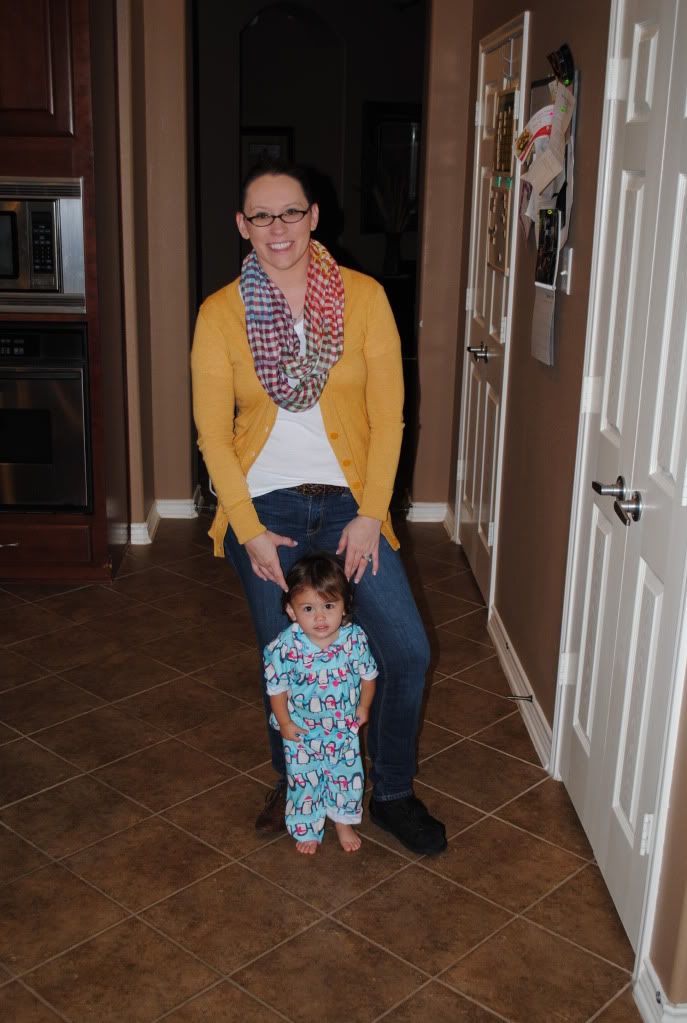 Oxford right foot - Target
Black Shoe (left foot) - Dr. Office
Sweet little angel - all mine:)
Happy Hump Day!

Hope everyone is enjoying the fall weather and all the things that come with autumn!